August 10, 2023
Posted by:

Adrian James

Categories:

Blog, Expert Roundups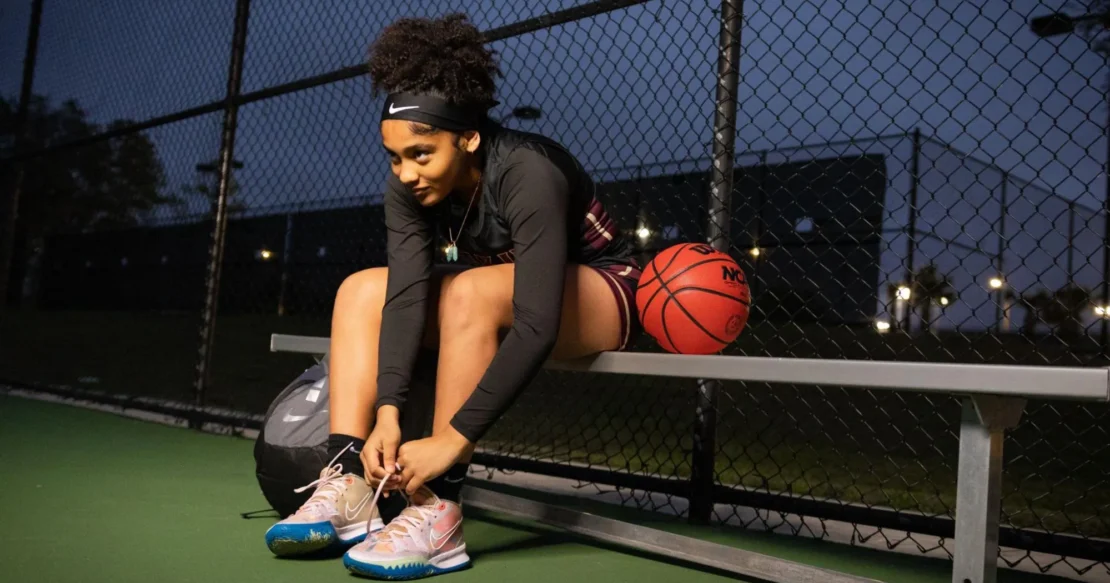 10 Strategies for Fostering Brand Devotion
To help you build and nurture brand loyalty in a competitive market, we've gathered ten insights from top marketing professionals and business leaders. From prioritizing customer satisfaction and using AI support to incentivizing customer reviews, these experts share their successful customer loyalty programs and initiatives. Dive into their valuable advice to increase your customer retention and advocacy.
Prioritize Customer Satisfaction and Use AI Support
Implement a Personalized Rewards Program
Provide Tailored Services and Continuous Support
Send Quarterly Customer Gifts and Cards
Build a Consistent, High-Quality Brand Experience
Develop Trust with Emotional Branding Design
Surprise Consumers with Incentives
Improve User Experience from Start to Finish
Invest in Continuous Product Education
Incentivize Customer Reviews
Prioritize Customer Satisfaction and Use AI Support
To shape and develop brand loyalty in a competitive market, it is essential to focus on customer satisfaction and engagement. Several strategies have been implemented for a client, providing custom caliper services.
First, prioritizing the resolution of problems for dissatisfied customers is key. By promptly responding to their feedback and resolving their concerns, a commitment to customer satisfaction is demonstrated. This not only helps to retain these customers but also demonstrates to other potential customers that their experience is valued.
In addition, the power of AI has been utilized in the customer support system. AI instantly answers frequently asked questions, allowing customers to quickly find solutions. For more personalized or complex requests, clients are easily routed to the appropriate support department, ensuring a smooth and efficient experience.
Yevhen Koplyk
Head of Marketing, WiserBrand
---
Implement a Personalized Rewards Program
As a marketing company specializing in web design and SEO, we prioritize building brand loyalty in competitive markets. One successful initiative we use is a personalized rewards program. It includes tiered rewards, personalized incentives, exclusive offers, social recognition, and regular communication.
By implementing these strategies, we have seen increased customer retention and advocacy. We understand each business is unique and are committed to tailoring our strategies to meet your specific needs.
Dan Skaggs
Owner, One Thing Marketing
---
Provide Tailored Services and Continuous Support
At Authors On Mission, the strategy for nurturing brand loyalty revolves around tailored services and continuous support. Instead of a conventional customer loyalty program, the focus is on building lasting relationships with clients.
The unique "Angel Writer" service is designed to provide a personalized book writing experience, closely capturing clients' voices and visions. This tailored approach has fostered a strong sense of trust and satisfaction among clients, encouraging repeat business.
Moreover, the commitment to clients doesn't end when the book is published. Continuous post-publishing support is provided, assisting them in book marketing and ensuring their books maintain momentum and make an impact. This ongoing support helps in retaining clients and turning them into brand advocates.
These initiatives demonstrate the commitment to clients and their success, creating a strong sense of loyalty and advocacy even in a competitive market.
Vikrant Shaurya
CEO, Authors On Mission
---
Send Quarterly Customer Gifts and Cards
At a previous company, we created a quarterly customer gift to thank our clients for their continued trust and partnership. Each gift included a themed, seasonal gift and a handwritten card.
For example, in the summer, we would send our branded Igloo coolers, a Yeti tumbler, and a hammock. In the winter, we would send out branded fuzzy socks, branded wine glasses, and a nice blanket. These continued customer touchpoints are crucial to nurturing brand loyalty in a competitive market. In the end, these campaigns accounted for a combined $32M in our closed pipeline.
Katie White
Content Marketing Manager, Centime
---
Build a Consistent, High-Quality Brand Experience
It's important to remember that brand loyalty is something that is built over time; it doesn't happen with a single transaction or engagement with a customer. While I've promoted many loyalty programs from a marketing perspective, the best metrics I've seen come from a coordinated effort among marketing, sales, and customer service teams to build a consistent and high-quality brand experience from the early funnel stages right through to the post-purchase phase.
Think about what your brand experience should be, and how you execute that for a customer at every stage of their interaction with your organization. By coordinating the expectations set by marketing through the sales and customer service process, you build an experience that will continuously surprise and delight your customers.
Maryann Pfeiffer, Principal and Founder, 108 Degrees Digital Marketing
---
Develop Trust with Emotional Branding Design
I have developed a highly unique, now-proven system called Emotional Branding Design. It connects with clients and audiences in a very strategic way based on how we impact them emotionally, taking brand messaging to the next level. This works in tandem with their current messaging to provide an extra layer that authentically builds trust and impacts conversion.
Anne Leedom
CEO, Leedom PR
---
Surprise Consumers with Incentives
For my company, occasionally surprising our consumers with incentives and promotional discounts has proven to be the best way to leave a good impression. By giving our clients unexpected rewards, we are essentially saying "thank you" for being our customer, which strengthens the relationship.
A quick and simple way we do this is by sending gifts and greetings on their birthdays and other special occasions, as well as during the holiday seasons. Observing our customers on their personal social media accounts also shows us what kinds of activities they engage in on their own time, which we use to aim to help in any way we can based on their interests. We try to surprise our clients one or two times per year. For me, building a personal-level relationship with our clients really helps us retain them. In the B2B setting, being human works wonders.
Samantha Hawrylack
CEO, SJ Digital Solutions LLC
---
Improve User Experience from Start to Finish
Almost every brand seeks to develop loyalty through the initial interaction. Some brands take it to the next level by bringing customers into their brand story. But few brands genuinely understand and work to improve the user experience from the first to the last product use. This is unfortunate, as experience is where you can build the most brand loyalty.
Jason Vaught
Director of Content, SmashBrand
---
Invest in Continuous Product Education
Invest in continuous product education across your marketing channel mix. This is a must for any software company, but it can be used in many other niches too.
When you think about it, making sure that your customers get the most out of the product is the most natural way to keep them using it and to incentivize word of mouth.
This is one of the main growth drivers behind the success of Ahrefs, a software for SEOs. Their product-led content not only converted a lot of readers but also made the onboarding process much easier for many new customers as they already knew how to use the product in many ways. And they kept on learning and increasing their loyalty and advocacy.
Besides the website content, spread the product education through channels like newsletters, social media, webinars, podcasts, video, brochures, or direct mail for maximum nurturing effects.
Michal Pecánek
SaaS SEO Consultant, Michal Pecánek
---
Incentivize Customer Reviews
G2.com is a product review website with a strong reputation and amazing quality controls to ensure the reviews are legitimate. The platform has a number of tactics to promote customer reviews.
One of the strongest was a review drive we did recently. G2 offered substantial Amazon gift cards to any customer user that left us a review. Not only did we tend to hear back from our strongest advocates, but they were also grateful for the benefit and the opportunity to share honest feedback.
Trevor Ewen
COO, QBench
---
Submit Your Answer
Would you like to submit an alternate answer to the question, "How do you build and nurture brand loyalty in a competitive market? Share a customer loyalty program or initiative that has successfully increased customer retention and advocacy."
Related Articles