June 18, 2021
Posted by:

Thylan Le

Categories:

Blog, Uncategorized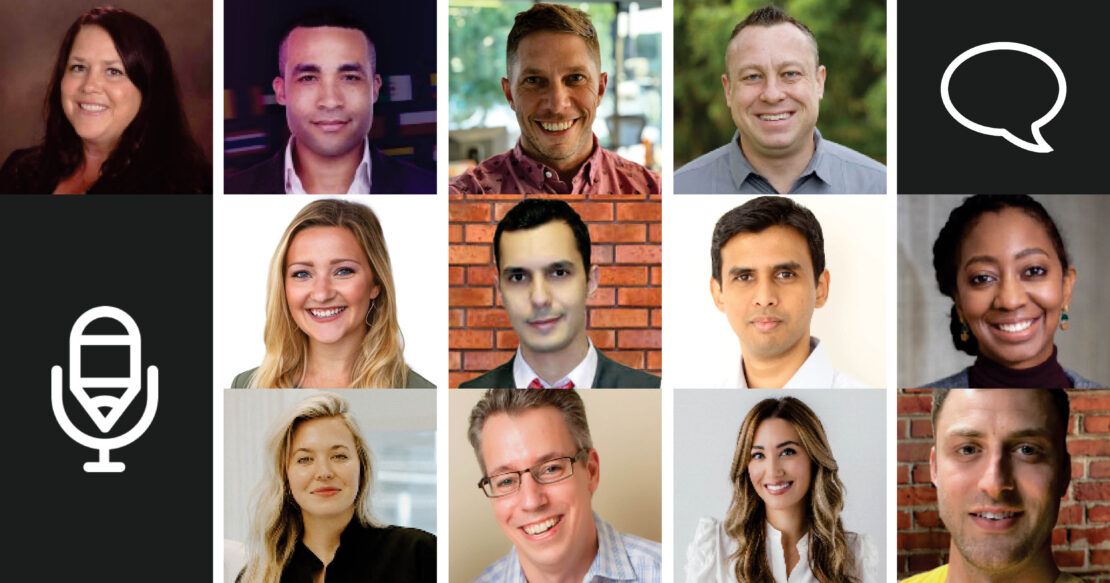 What is one soft skill all professionals must master in order to propel their career growth?
Few things are fixed when it comes to a person's abilities and professional development. In your career, you want to be pliable. You want to be able to learn and continue the growth onward.
To help you succeed in growing your career, we asked CEOs and business professionals this question for their best insights for soft skills to master. From being a team player to focusing on solutions, there are several skills that may help you propel you forward in your career for years to come.
Here are twelve skills to master to propel your career journey:
Practice Empathy
Regulate Emotions
Engage in Effective Communication
Attend to What's Between The Lines
Being a Team Player
Learning to Listen
Willingness to be Flexible
Able to Receive Feedback
Get Creative with Your Thinking
Sharpen Your Public Speaking
Optimize Organizational Skills
Focused on Solutions
---
Practice Empathy
As Hubspot said, "soft skills are the combination of people skills, social skills, communication skills, emotional intelligence, and personality traits that make it easy to get along and work harmoniously with other people." The soft skills I've seen prove to be most successful in my line of work is empathy. Sitting down and listening to someone and trying to put yourself in their shoes goes such a long way. Being empathetic allows you to be a better problem solver. Empathetic people are those that quickly move up to leadership positions because they can teach, develop, and grow people under them with this soft skill.
Vicky Franko, Insura
Regulate Emotions
I believe the most important soft skill all professionals must master is the ability to influence and control their minds. He who controls his mind can directly influence his environment and be able to shape it and mold it to become optimized for success. With the right mindset, you can turn yourself into a magnet for success, not only in your career but even in your personal and professional relationships.
Phillip Lew, C9 Staff
Engage in Effective Communication
Humans are natural conversationalists, but it's important to know when and how to use certain communication styles. You may notice subtle changes in the way you communicate in an interview or workplace compared to the way you speak to friends. Understanding how to effectively engage in a conversation in different professional settings is a great skill to have if you're interested in advancing your career.
Josh Zywein, Paradox
Attend to What's Between the Lines
All professionals must master emotional intelligence soft skills to advance in any career. The mark of a great leader is someone who can demonstrate emotional intelligence in the response to situations large and small. In order to improve your emotional intelligence IQ, you must first master the ability to listen. This naturally goes hand-in-hand. As an organization, we go beyond the resume to identify the best possible candidates for a wide array of positions.
Ryan Nouis, TruPath
Being a Team Player
Teamwork is a soft skill that I think can always be strengthened as you work towards career growth. Professionals are constantly changing roles, moving teams, and working with new people, so it is important to learn how you can effectively work with people from all different backgrounds. Being an effective team player can help grow your network and foster healthy relationships. It can also help you and your company achieve new goals through the collaboration process. If you want to excel in your career, understand that you can't go at it alone and that it is always more enjoyable to have a strong team by your side.
Bailey Mills, Markitors
Learning to Listen
One life skill that all professionals must master in order to propel their career growth is the ability to listen. A good listener will be able to discern what type of person they are talking with, and tailor responses accordingly. They may also notice an opportunity for a potential job position or gain insight as to how best to help someone else's situation by listening closely enough.
Altay Gursel, Metriculum
Willingness to be Flexible
All professionals must develop a willingness to learn in order to grow and thrive in today's professional environment. The pandemic has definitively proven the power of learning on the go, especially within start-ups, because we all had to learn new ways to lead our businesses in order to adapt to the new normal after the pandemic. At our company, we had to learn how to adapt to remote work and find new ways to address the needs of the hour—like selling sanitizer, providing diet consultations, and offering daily tips for at-home skincare—so we could stay afloat. Innovation is the only way that startups can thrive in a competitive market, and you cannot innovate if you are not able to learn and adapt easily.
Guna Kakulapati, CureSkin
Able to Receive Feedback
Getting feedback is an opportunity to raise self-awareness. Learning how to interpret feedback objectively allows you to understand how others perceive your behavior and skills. With this information in mind, you can create strategies to improve weaknesses and advance your career.
Rebeca Sena, GetSpace.Digital
Get Creative With Your Thinking
Soft skills not only make you good at your job but essentially a well-rounded employee. One soft skill all professionals must master in order to propel their career growth is creative thinking. Being creative means thinking outside of the box and identifying more efficient approaches to problems and how to solve them. Creative thinking helps bring a fresh perspective to organizations and their departments, therefore increasing team efficiency and enabling employees to become more productive and innovative. Many companies desire creative professionals as they are beneficial for their bottom line.
Maegan Griffin, Skin Pharm
Sharpen Your Public Speaking
Be it small groups or rocking the main stage at an industry conference, being able to confidently convey your ideas is a skill that can set you apart from other employees and propel your career growth. When you raise your hand, you raise your profile. Just be sure you have something meaningful to say.
Tim Toterhi, Plotline Leadership
Optimize Organizational Skills
Organizational skills will contribute significantly to growth in your career. Being organized is not just about keeping your office tidy; it involves analytical thinking in terms of prioritizing which tasks should get done in which order and how long each task should take. The ability to find ways to produce quality results in the most efficient manner is pivotal for success, and this takes careful planning. Plan out your days, weeks, and months in order to incorporate all of your work goals, whether macro or micro gives you peace of mind as you do your work and your co-workers and your manager will appreciate your resourcefulness in streamlining your efforts.
Brittany Dolin, Pocketbook Agency
Focused on Solutions
I believe that creative problem-solving skills are crucial for enhancing career growth. When I started working on promoting my T-shirt business, it took me many tries to finally find success with Facebook Ads. Each time I would modify my strategy until I landed on one that was successful. Problem-solving takes persistence, and by using these qualities I've managed to successfully maintain my business after beginning to work on it as a side-hustle.
Mike Pasley, Famous IRL
Terkel creates community-driven content featuring expert insights. Sign up at terkel.io to answer questions and get published.