October 22, 2022
Posted by:

Adrian James

Category:

Blog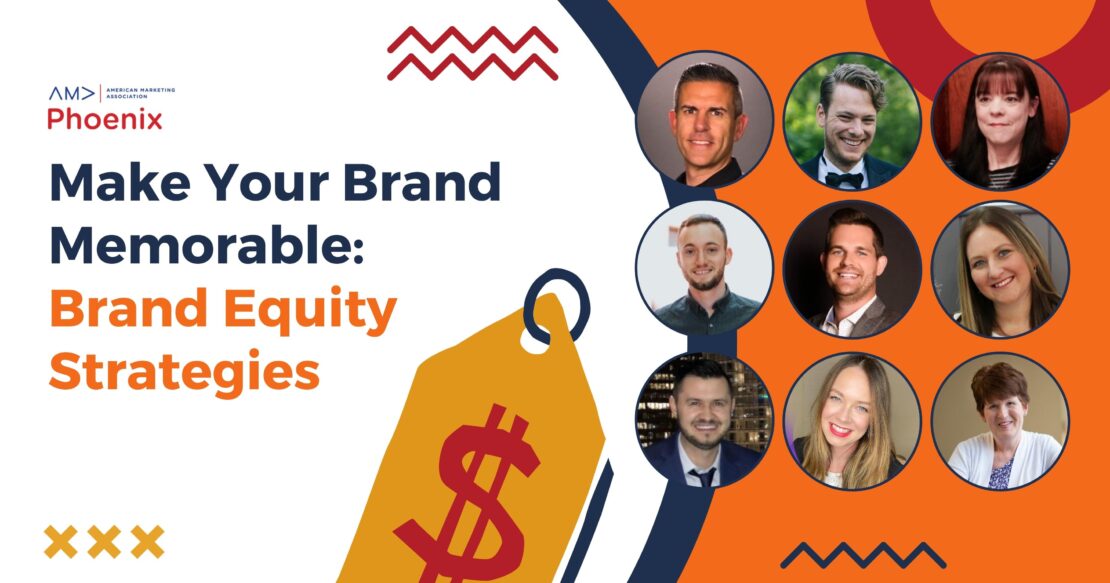 What is one tip for building brand equity so that your audience reaches for your product, service, or solution over the rest?


To help you build a first-choice brand equity, we asked marketing professionals and business leaders this question for their best insights. From making your marketing angle unique to creating strong customer relationships, there are several strategies that you may adopt to build a name around your brand that makes it forever memorable in your niche.


Here are 14 strategies these leaders adopt to build their brand equity that put their businesses at the top:
Make Your Marketing Angle Unique
Lead With Integrity
Encourage Celebrity Endorsements
Offer the Best in Brand Loyalty
Stay Top of Mind
Offer Your Customers Value-Added Content
Be First
Leverage Social Proof to Gradually Build Brand Equity
Focus on Your Target Audience
Invest in Great Customer Service
Lean into a Social Cause You Are Passionate About
Develop a Brand That's Known for its Solutions
Ensure You Are Consistently Transparent
Create Strong Customer Relationships
Make Your Marketing Angle Unique
SMART Marketing goals are Specific, Measurable, Actionable, Relevant, and Timely. Of all these, I feel the most important goal is how timely your product or service is. If you are not marketing the right product at the right time, you might as well save your energy and marketing budget. For instance, if you tried to market an affordable car during the pandemic, the odds are people wouldn't be interested no matter how affordable your car was since during lockdown people stayed home and didn't need a car.
However, what if many companies have the right product at the right time? You need to make your product stand out with a USP, a Unique Selling Proposition. Why will they buy your product instead of the same product from a different company? Marketing the right product at the right time with a unique selling proposition will contribute to making you a success in sales.
Janice Wald, Blogger, Mostly Blogging
Lead With Integrity
Overdeliver on your promise. For example, if you're a wellness company touts only natural ingredients in your products, resist the urge to make even tiny compromises. Stay mission minded, with your customers' best interests at heart and making tough choices will become easier. Never lower your standards and your reputation will grow quickly. You'll soon be the top choice in your niche.
Jeff Goodwin, Senior Director, Performance, Orgain
Encourage Celebrity Endorsements
So you want to build better brand equity? Encourage celebrity endorsements. If you can get a celebrity to endorse your product, that's a major win. Because fans of the celebrity will be curious to check out what you are selling, and they will be more likely to trust your product. Most importantly along with celebrity endorsements use social media platforms. Because social media is the perfect way to connect with your target audience and build trust. Make sure you are regularly sharing fresh content and always respond to comments and questions especially when a celebrity is endorsing your products and services.
Kenny Kline, President & Financial Lead, BarBend
Offer the Best in Brand Loyalty
Offering the best in brand loyalty is a surefire way to build a strong brand equity and stand out. Consumers want either the best deal, or the best rewards. Creating incentives and loyalty programs that customers want and connect with builds engagement and trust. When the rewards stand out, they become topic-worthy in casual conversations and the customer base grows, as does brand equity along with it.
Kevin Callahan, Co-Founder & CEO, Flatline Van Co.
Stay Top of Mind
Publish digital marketing content regularly to stay on top of mind with your audience. For example, suppose your brand consistently sends email newsletters to subscribers, publishes social media content, and secures media mentions. In that case, there's no reason your audience won't reach for your products first because you're consistently connecting with them and reminding them that your brand exists. In the digital age, you compete with every other brand for attention, so you must be consistent with regularly publishing content.
Breanne Millette, CEO, BISOULOVELY
Offer Your Customers Value-Added Content
Content marketing is one of the most effective ways to build a brand. When you offer educational or informative content that complements your product or service, you become memorable and even vital to a customer. For example, Stitch Fix sends a card with styling ideas in each subscription box so customers can see how the clothes can enhance their wardrobe. That simple addition can convince a customer to not only keep the clothes but also sign up for more.
Pam Georgiana, freelancer writer/content creator, Pam Georgiana
Be First
People still refer to a sheet that comes out of a copier – whether it's a Toshiba or Sharp or any other brand – as a Xerox copy. That's because Xerox was first in introducing that technology. That's an extreme example, but it is a perfect example of how much it means to bring a new product or service to market. If you can do it first, you'll always be remembered. Your brand name will be at the front of everyone's mind.
Trevor Ford, Head of Growth, Yotta
Leverage Social Proof to Gradually Build Brand Equity
Display social proof prominently on landing pages to convince users of your brand's quality. This strategy has been gaining rampant popularity because most users rely on these endorsements and reviews to make purchases. Essentially, brands can piggyback on other brands' or clients' credibility by sharing the positive results of those partnerships.
When consumers see that your business has successful business relationships with brand-name companies or that you have glowing 5-star ratings, they become significantly more willing to try out your product or service. Over time, this strategy builds brand equity by way of social proof. Eventually, after working with other businesses with high brand equity, your brand will gain enough recognition to stand out for its track record.
Kevin Miller, Founder, kevinmiller.com
Focus on Your Target Audience
One of the best ways to create a strong brand is to develop a clear message with a focus and a target audience. You cannot create a strong brand if your marketing message is all over the place and does not resonate with your target audience. You also must create a brand that resonates with your audience, and not something that is forced or inauthentic. You need to develop a brand that is unique, but also an easy sell for your target audience.
Admir Salcinovic, Co-Founder, Pricelisto
Invest in Great Customer Service
Have good customer service. In a perfect world, all your customers would be satisfied with what you're selling. But in the event that someone has a product issue or needs to make a return, having easy-to-work-with customer service goes a long way. Psychologically, it's important for your brand to demonstrate that you provide high-quality service after the sale is complete, and not just when you're trying to make one. If your company is respectful of your customers and builds a reputation for making things right, you'll build brand loyalty.
Rachel Reid, CEO, Subtl Beauty
Lean into a Social Cause You Are Passionate About
Lean in to a social cause you are particularly passionate about and illustrate how your product or service directly contributes to that domain. For us, both sustainability and equitable representation for talented individuals are both very important which is why our sustainable clothing initiative, community made, encapsulates our values and delivers a high quality product people can love and respect. I like to identify as a conscious capitalist, and I believe that our repeat customers would also identify with that title.
Patrick Robinson, Founder & CEO, Paskho
Develop a Brand That's Known for its Solutions
Consumers get blasted with negativity every time they turn around. A successful business must be the shining light in the darkness if they want to draw clients. This doesn't mean you have to shy away from taking a stand on controversial issues. It means developing a brand that's known for its solutions. Market your positive stance. Use your website and social media channels to tell the world what you're doing to make it better. Be known as the company with the answers, even if you don't have all of them. People will draw to your positive responses and actions, and your brand equity will reap the rewards.
Shelley Grieshop, Writer, Totally Promotional
Ensure You Are Consistently Transparent
Consistent transparency allows your targeted audience a clear demonstrable view of your brand values in action, improving your brand equity. Marketing your brand values doesn't mean shouting about your brand beliefs, it means presenting and marketing the outcomes of following through on those brand beliefs and brand values.  It allows people to get to know the real you, authentically. Your brand may well be following through on all of its values and doing amazing work in the market, however, perception is more important than reality when it comes to brand.
Often the loudest digital client feedback is on the negative side of the spectrum. Even if that client misunderstood or completely got the situation wrong, the negativity is now out there. If you aren't consistently sharing and demonstrating your values in the market, then the negativity holds the space. That's why consistency is just as important as transparency. Build brand equity through positive outcomes-based storytelling.
Sam Johnston, CMO & Cofounder, nth Venture
Create Strong Customer Relationships
The best tip for building brand equity is to create a strong relationship with your audience. This relationship should be built on trust and mutual respect. Once you have established this foundation, you can start promoting your product, service, or solution. Remember, people are more likely to purchase from brands they know and trust. Therefore, by building a strong relationship with your audience, you can increase the likelihood that they will reach for your product or service.
Tracey Beveridge, HR Director, Personnel Checks