November 16, 2023
Posted by:

Adrian James

Categories:

Blog, Branding, Expert Roundups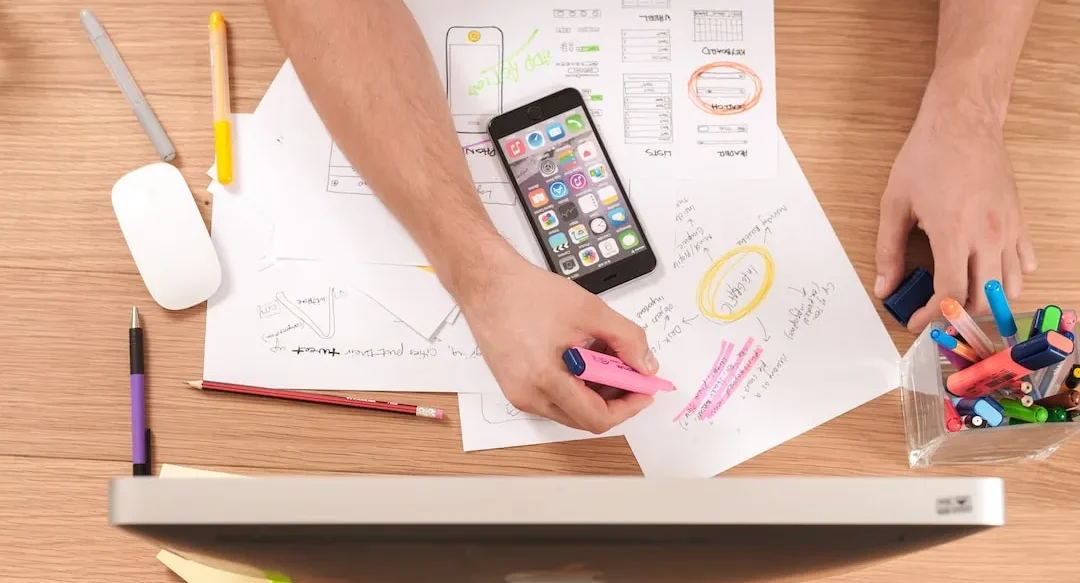 Metrics that Matter: 10 Business Leaders' Perspectives on Brand Performance
To help you understand the various strategies employed to measure and track the effectiveness of brand marketing efforts, we've gathered insights from ten industry professionals, including Strategists and Digital Reputation Experts. From utilizing a CRM for comprehensive metrics to conducting a digital channel audit, these experts share their unique metric or measurement approaches that have helped them gauge the impact of their brand initiatives.
Utilize a CRM for Comprehensive Metrics
Leverage Meta Ads and Google Campaigns
Employ CLV to CAC Ratio
Use SEMrush for Brand Awareness Tracking
Adopt a Multifaceted Measurement Approach
Monitor Brand Searches Regionally
Track Inferred Brand Mentions
Align Metrics with Campaign Goals
Prioritize Key Metrics in Content Creation
Conduct Comprehensive Digital Channel Audit
Utilize a CRM for Comprehensive Metrics
For our law firm client, we utilized a CRM system to track lead sources and engagement metrics. We measured conversion rates to gauge call-to-action effectiveness, conducted client surveys for brand perception, tracked referrals for organic growth, and calculated Cost Per Acquisition (CPA) to assess marketing ROI.
Marc Apple
Strategist, Forward Push – Marketing & Advertising
---
Leverage Meta Ads and Google Campaigns
There are tools within platforms, such as Meta ads account, that you can use to measure brand lift. While I use this tool, I have relied heavily on brand-search campaigns on Google to measure my brand-marketing efforts. At the beginning of a campaign, I spend 90% of the budget on brand marketing and 10% on a Google brand-search campaign.
In a brand-search campaign, you only use your brand name as the keyword. Now, as your brand becomes more visible, people will start to search the brand name on Google. You can easily track how many searches and clicks your brand is getting month over month.
Sam Kariuki
Media Buyer and Digital Marketing Strategist, Owendenny
---
Employ CLV to CAC Ratio
To gauge brand effectiveness, we like to use the Customer Lifetime Value (CLV) to Customer Acquisition Cost (CAC) ratio. This measures the value a customer brings over their entire lifecycle compared to the cost of acquiring them.
A ratio higher than 3:1 usually indicates strong brand loyalty and effective marketing. This metric can help you understand if your brand initiatives are translating into long-term customer relationships and profitability.
John Cammidge, Google Ads Consultant, JTC
---
Use SEMrush for Brand Awareness Tracking
Brand marketing and brand initiatives are more difficult to track than overall traffic. At Centime, we find SEMrush's "Branded Traffic Trend" and "Branded vs. Non-Branded" views useful for identifying positive movement in brand awareness efforts on the web. They are not 100% accurate, but they help our marketing team get a pulse on our brand name activity, and any efforts we can make on the search landscape to improve our presence.
This method was a huge help in diagnosing traffic drops in a recent Google core algorithm update when we saw a drop-off in our branded traffic growth. We quickly learned our brand name related searches took a hit due to new search landscape featured snippets Google was testing out, and pivoted to optimize for inclusion in those new features.
Aimie Ye
Director of Content Marketing, Centime
---
Adopt a Multifaceted Measurement Approach
I have found that using a multifaceted approach is the most impactful way to measure and track the effectiveness of brand marketing efforts. This involves closely monitoring website traffic and analytics, leveraging tools like Google Analytics to evaluate user engagement and conversion rates.
Additionally, I closely monitor the brand's Customer Acquisition Cost (CAC), ensuring it remains low while maintaining or increasing customer quality, which is an indicator of effective branding. In terms of social media, I track follower growth, engagement, and conversions to customers.
Finally, I pay significant attention to Customer Lifetime Value (CLV). A rising CLV indicates strong brand loyalty and repeat business, serving as validation for the branding initiatives.
Taylor Caplan
Marketing Manager
---
Monitor Brand Searches Regionally
One specific measurement approach that stands out is our use of Google Search Console to monitor brand searches.
For one of our recent campaigns, we specifically tracked the number of brand searches for Softjourn in a particular country. This information gave us valuable insights into brand awareness and recall within that region, allowing us to assess the campaign's impact and make data-driven decisions for future initiatives.
This also helped us understand the reaction lag and the reaction duration. By understanding how often people searched our brand in relation to our campaign efforts, we could directly gauge our brand's resonance with the target audience.
Oleh Sorokopud
Head of Digital Marketing, Softjourn
---
Track Inferred Brand Mentions
While it's always great to get a link back to our website through brand-marketing efforts, we've found more success by tracking inferred mentions of our company from other sites. This means the company mentions our name or brand, but doesn't specifically link to our website.
It's easy to track these inferred mentions through a standard Google search, and there tend to be quite a few more mentions versus a standard link. Therefore, we have more data on our end to evaluate the effectiveness of a brand-marketing campaign.
Janet Patterson
VP of Marketing, Highway Title Loans
---
Align Metrics with Campaign Goals
The specific metrics we use to track marketing effectiveness should tie directly to the goals and objectives of a given brand campaign or initiative.
If the key goal is to drive purchase frequency and increase usage among existing customers, then the right metric would be purchase rate or usage-frequency rate. We can compare these rates pre- and post-campaign to see if our marketing succeeded in persuading customers to buy more often or use our products more regularly.
For example, after a recent loyalty-program launch aimed at stimulating usage, we saw a 15% increase in purchase rate and a 10% lift in usage frequency across our customer base. This indicated the program and associated marketing effectively drove incremental purchase and usage.
If the primary goal is to grow profits by taking market share, then tracking our share of the overall market (penetration) is ideal. This allows us to gauge whether our marketing is succeeding in capturing share from competitors.
Othmane Herri, Strategy Director, Combind
---
Prioritize Key Metrics in Content Creation
Tie every content decision back to key metrics! Focusing on what looks good in an email or on social media can be tempting. However, always considering what metric your content is geared toward will do wonders when targeting specific growth.
A brand that is mainly interested in follower growth won't have the same marketing strategy as one looking to grow their email list. So, that critical metric needs to be at the forefront of all marketing content creation.
We've exceeded client expectations by championing their one or two key metrics and filtering content and strategy through them. It also allows us to draw a direct line from the metric to our marketing decisions for our clients.
Chelsea Evans-Flower
Owner, Scott Social
---
Conduct a Digital Channel Audit
Measuring a marketing strategy depends on the specific tasks that we want to evaluate. For example, to assess the growth of brand awareness, it is worth conducting a quantitative survey. To assess attitudes towards the brand, you need to carry out an audit of mentions in media outlets, social networks, and feedback services.
Since we deal with online reputation, we measure the effectiveness and performance of different digital-communication channels. We have developed a unique format for a comprehensive audit, in which we evaluate the maximum number of digital channels and the quality of work with them.
As a result, we receive a summary assessment of the brand representation in the digital space and provide recommendations on how to make it stronger. This helps us see the full picture, and thus estimate the effectiveness of marketing communications.
Alexander Kuznetsov
Digital Reputation Expert, RCheckUP
---
Submit Your Answer
Would you like to submit an alternate answer to the question, "What strategy do you employ to measure and track the effectiveness of your brand marketing efforts? Share a specific metric or measurement approach that has helped you gauge the impact of your brand initiatives."
Related Articles