March 13, 2023
Posted by:

Adrian James

Categories:

Blog, Content Strategy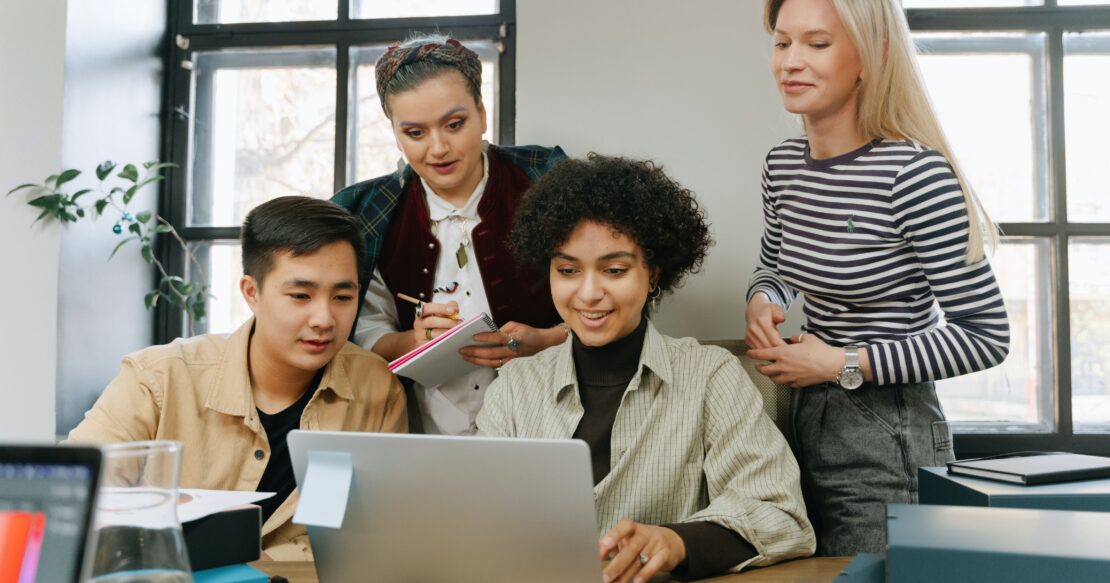 16 Steps to Create a Winning Content Marketing Strategy
From focusing solely on your customer's needs to taking inspiration from adjacent businesses, here are 16 answers to the question, "What are the most effective steps to take when creating a winning content marketing strategy?"
Be Relentless in a Customer-first Focus
Review Your Current Content
Learn as Much as You Can About the Business
Promote and Amplify
Align Content With Overall Business Goals
Make Your Marketing Visuals Inclusive Year-round
Know Your Audience
Let Data Inform Your Content
Ask Your Customers Questions
Prepare for "Why?"
Measure, Measure, Measure
Use Your Colleagues When Gathering Creative Content
Understand Your Customer's Primary Pain Point
Interview Thought Leaders and Subject Matter Experts.
Involve Performance Metrics to Guide Repurposing Efforts
Take Inspiration from Non-competitors
Be Relentless in a Customer-first Focus
Why are customers seeking your product or service? Position your content marketing to answer those questions. Marketers must convince engineers and sales that product features matter much less than outcomes. Answering the great question "What's in it for me" will beat out SEO and generative AI every time. The goal is to always be helping.
Gary Wollenhaupt, President, Gary Wollenhaupt LLC
Review Your Current Content
I find most of my clients are overwhelmed with creating a content marketing strategy for their business. Content curation, however, can be as simple as reviewing any current content you may have, including blogs or articles you've already written or shared, as well as things you want to learn or write about.
It then boils down to what value-add you can provide to your current and prospective clients. Offering relevant, practical information that saves your client's time, money, and energy is invaluable and will keep them returning for more. You'll set yourself up as a subject matter expert and a thought leader who is admired and sought after.
Kitty Carlisle, Writer and Editor, The Grammatical Activist
Learn as Much as You Can About the Business
When I work with a new client on a content marketing strategy, my first step is to learn as much as I can about the business and the product or service it wants to market. Only the client can provide this information. I recommend starting with a 20-minute interview with the client and anyone they feel is closely connected to the product/services, such as product managers.
Ask questions that:
Uncover how their approach to the product or service makes them stand out against the competition
Reveal what kinds of questions prospective customers ask—emails are significant sources for this
Identify who they want to target for the audience and who they think the target might turn to for feedback, such as peers, children, or spouses.
Ruth Ann Monti, President, TimeStorm Communications
Promote and Amplify
Early in my career, I was told that if I spent 20 minutes creating a piece of content, I should spend at least triple that time promoting it. Consider publishing content on the company website, in email blasts, and on social media, where you can rely on your brand champions (employees, customers, and fans alike) to further amplify the content to their networks.
Another avenue to explore is building relationships with industry publications. See if they will cross-post your content on their website or include it in an email blast.
Last, don't be intimidated by SEO. I've always had a mantra of "I will not sacrifice readability for SEO." However, I've found that with practice, you can develop easy-to-read, informative content that ranks well with SERPs—and this is the ultimate amplification strategy. Once your content ranks well, the brand will be stronger and viewed as a thought leader or subject expert, which can help generate leads or sales.
Meredith Cunningham, Content Marketing Lead, TEGNA
Align Content With Overall Business Goals
We hear "Content is King" everywhere today. But having content is not the same as having strategic, well-crafted content. It's important that any content you produce is aligned with the overall business goals.
For example, I worked with a company that wanted to be thought leaders, but before I joined the team, the content they published was created offshore, sounded terrible, and contained many factual errors.
While it helped the website rank higher, it ruined the higher goal of creating trust and establishing the company as a credible source. Content is the backbone of any good digital marketing program; get it wrong and the rest of your marketing efforts won't be successful.
Dena Roché, Freelance Content Creator, Roché International
Make Your Marketing Visuals Inclusive Year-round
For a winning marketing strategy that improves your brand's reputation, connects with a larger audience, and creates a more inclusive environment, include visuals featuring people from different backgrounds, races, and genders year-round.
However, to show a genuine commitment to diversity and inclusion, it's crucial to integrate these visuals into your marketing efforts and brand messaging year-round. Only including them around specific observances—such as Disability Awareness or Pride Month—sends the message that diversity and inclusion are only important during those times.
Additionally, by featuring diverse individuals in ads not explicitly related to their identities, you show that people from different backgrounds are valued across all aspects of life, not just in areas traditionally associated with their identity. This strategy can also help increase social engagement, attract and keep a diverse team, and create a sense of community for employees and customers.
Kaitee Fernandez, Content Manager, Digital and Multimedia, Array
Know Your Audience
One critical step for creating a winning content marketing strategy is to know your target audience.
When you get to know your specific audience, it helps you to tailor your messaging, marketing and PR efforts, and advertising dollars to those most likely to purchase from and engage with your brand. This helps you to generate new leads and loyal customers in the most effective way possible.
To get to know your audience, it's helpful to look at consumer demographics and to even create a persona and have a brainstorming session with your team. Don't forget that your audience isn't necessarily just your customer base, but your employees, brand supporters, and even your competition, who are likely monitoring what you do. Take the time to get to know your audience and tailor your messaging to them for success!
Kim Prince, Founder and CEO, Proven Media
Let Data Inform Your Content
If it exists, use preexisting data to analyze what's working and what's not. Then build from there and iterate accordingly. If you don't take the time to examine all the data points you have in front of you, any content strategy you create will lack the foundation it needs to drive results for your brand. And even after the strategy is created, keep looking at the data. Keep looking at the results, and don't be afraid to experiment.
Brianna Doe, Director of Demand Generation, Aion
Ask Your Customers Questions
Have you noticed that many businesses prioritize sales and followers, but miss the key to creating relationships with their customers? That's where asking thoughtful questions comes in!
Invite your audience to join the conversation—they'll feel like they are truly heard. From open-ended inquiries or polls providing them the opportunity to add their own options; these types of interactions build lasting connections and keep them coming back for more. Especially when you respond and show them you are listening!
Transform customers into passionate fans who can't wait to spread the word about your amazing business to people just like them!
Raejean Roberts, Owner, Social Media Snapshotz
Prepare for "Why?"
A winning content strategy should always be in service of the "why." Whether it's from the client, the audience, your peers, or even future marketing touchpoints, your strategy should serve a tangible purpose and answer their most obvious concerns.
Sure, stimulating creativity and skyrocketing ROI will speak for themselves, but your content strategy stands alone, long before any of those results become real. If your content strategy follows market research, subject matter expert interviews, or past performance metrics, refer to those early and often.
Is it responsive enough to the most recent trends? Is it speaking to the client's pain points appropriately? Are the tone and language matching what you heard from SMEs? If the answer is "yes"—resounding, with any luck—that's winning in my book.
Morgan Chan, Content Strategist, The James Agency
Measure, Measure, Measure
One of the biggest misunderstandings about content marketing from non-content people is that they believe it will drive "results," but they never define those results or understand the long-term lead-generation process of content.
As a content marketer, you MUST have a way to measure your content performance every quarter to set realistic expectations and show them the value of content. This could be as official as investing in content measurement software and attribution, or it could be as simple as going to the sales and executive teams and asking, "How did you use content these last three months? What feedback did you hear/see? Can you track any leads or sales back to this content?"
Bree Brouwer, Content Marketing Specialist, Brouwer Power Media, LLC
Use Your Colleagues When Gathering Creative Content
One of the simplest but most useful ways I've developed a great content marketing strategy is by reaching out to my colleagues for content ideas, as well as photos and videos. Whenever I'm searching for specific images or clips and don't want to use stock content, I'll reach out to my coworkers and ask them to send me things they've gathered on their own.
I've not only been able to share some really incredible and fun photos and videos on our organization's social media accounts; our audience connects well to content related to our staff, which helps with overall performance. Plus, I've gotten to a place where my coworkers send content without me having to ask first, and I've been able to build a large content library from it.
Leah Goldberg, Social and Content Specialist, Greater Phoenix Economic Council
Understand Your Customer's Primary Pain Point
In order to create an effective content marketing strategy, you must clearly understand your customers' primary pain point. What are they struggling with, and how does your product or service solve the problem?
Once you've clearly articulated the painful problem and your solution, you can get creative about producing content that answers their questions and creating the funnel that empowers customers to find your solution.
If you're unsure about your customers' pain or need more depth of clarity, talk to them. Find out what they really want, how and when they want it, what they don't want, and whether their problem shifts or evolves.
Amy Cuevas Schroeder, Founder, The Midst
Interview Thought Leaders and Subject Matter Experts
To gain insight into the solution you are building a content strategy to support, speaking to thought leaders and subject matter experts is vital. They can give you access to market trends and essential topics and add objectivity and clarity to your content plan.
Laura Scavo-Shin, Content Consultant
Involve Performance Metrics to Guide Repurposing Efforts
I worked with a wise woman once who liked to say, "Numbers tell you where you are; it's up to you to determine where you're going." I hear those words each time I dive into a client's metrics and find content that's been outpacing the rest. Those are the nuggets that give you a glimpse into your target market's true identity.
When content is handpicked by the consumer in that manner, it's worthy of your efforts to repurpose it for other channels and platforms where like-minded buyers hang out.
Debbie Clason, Chief Wordsmith, Clason Communications
Take Inspiration from Non-competitors
Do you want to stand out or blend in? While it's a good idea to monitor what competitors are up to, build a unique brand experience for your audience.
I find my best ideas when I take a step back to look at the content that I'm enjoying the most and ask, "What about this appeals to me? How can I tie that to my long-term goals for building a relationship with my audience?"
Using my background in anthropology, I name the invisible and obvious things that make content enjoyable and addictive, besides being valuable and high-quality. With this approach, I've sourced inspiration from brands as disparate as influencers, news outlets, direct-to-consumer businesses, and artists to create a content marketing strategy.
Genevieve Leach, Digital Content Specialist, ASU Enterprise Partners