October 19, 2023
Posted by:

Adrian James

Category:

Expert Roundups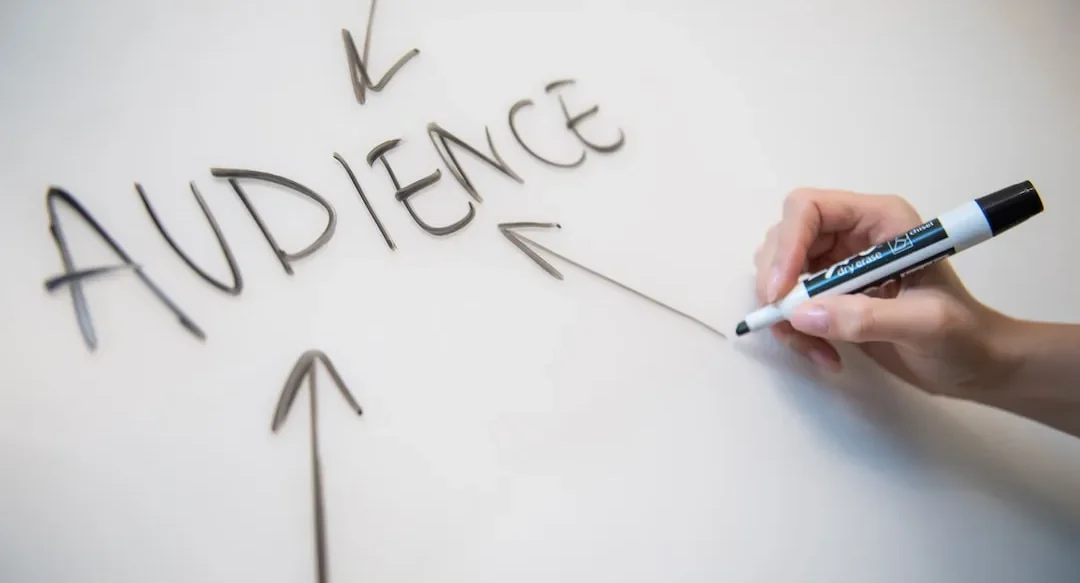 Navigating Niches: Capturing Untapped Markets
In this article, thirteen seasoned professionals, including VPs of Marketing and CEOs, share their unique experiences in identifying and engaging niche or unconventional target audiences. From targeting thriving ecosystems to balancing profitable work that takes extra energy, discover the innovative strategies they used to successfully tap into these specific audience segments.
Target Thriving Ecosystems
Merge Unique Values to Resonate
Gain Helpful Info Through Interviews
Leverage Facebook Groups
Analyze Preferences and Trends
Create Content via Survey Answers
Conduct Extensive Market Research
Engage with a Virtual Event
Tailor Products/Services to Fit Needs
Focus on LinkedIn Navigator
Identify Underserved Audiences
Reach Out to Compliance-heavy Sectors
Balance Extra Energy, but Profitable Work
Target Thriving Ecosystems
We recognized a hidden opportunity in targeting the Vistage ecosystem—a thriving community of former CEOs turned business coaches shaping the future of corporate leadership.
With their emphasis on networking, training, and empowering one another through events and shared resources like BELAY, it was a natural fit for our services. Our target was precise, given that these members coach groups of CEOs—a perfect match for our flexible staffing.
Our mission was clear: to provide indispensable, exceptional staffing solutions to both the esteemed coaches and their CEO groups, enhancing their productivity and efficiency. Further, we leveraged the platform of the global Vistage conference, where our CEO and her Executive Assistant shared their experiences, which struck a chord with coaches employing similar strategies.
Securing the endorsement of influential, long-serving coaches who referred their peers was a significant milestone, creating a network effect across regional divides.
Amy Appleton
VP of Marketing, BELAY
---
Merge Unique Values to Resonate
Leveraging keyword analytics tools has proven invaluable in identifying untapped niches within the Etsy marketplace. This strategy led us to discover the potential of "anxiety rings"—a product brimming with opportunity.
To target a specific audience, we honed in on the appeal of blue zircon and moldavite stones, merging their unique attributes with the functionality of anxiety rings. This strategy focuses on analyzing high-search and high-engagement yet low-competition keywords, enabling the creation of a product that is aesthetically pleasing and addresses the growing demand for anxiety relief.
By sculpting a marketing narrative that accentuates this product's unique value, we merge wellness and beauty to resonate with an audience keen on products promoting mental well-being. This strategic approach allows us to engage an unconventional but significant market segment successfully.
Dylan Read
Marketing Strategist, Marmalead
---
Gain Helpful Info Through Interviews
Older pickleball players are surprisingly struggling with long-term injuries. One of our clients is a physical-therapy/orthopedic-surgery facility, and we wanted to identify an audience we could help.
In identifying a target audience, our team first examined what kinds of niche sports were continuing to grow in popularity. The more people we spoke with, the more data we researched; we identified pickleball as the one, in part because of the age of its player base (averaging 38 years of age) and its continued growth in Illinois.
To engage this audience, we wanted to develop helpful (and localized) content, which meant writing lengthy blog posts about identifying pickleball injuries, stretches for pickleball, and, what was most successful, interviewing local pickleball coaches. Through these interviews and conversations, we provided helpful information to players while implementing a strategy featuring local community personalities.
Garrett Carlson
Content Marketing Manager, The Loop Marketing
---
Leverage Facebook Groups
Leveraging Facebook groups for community building is an underestimated gem in today's digital realm when it comes to discovering and cultivating a niche target audience. Despite Facebook's perceived decline, it offers unparalleled opportunities.
As real estate photographers constitute our primary audience, authentic engagement within these groups is vital. Active participation, discussions, and thought leadership positioned our brand as a trusted entity. Founding our own group helped CubiCasa cultivate a community of like-minded individuals, while our presence in other groups extended our reach. This translated into spikes in app usage and sign-ups.
Another transformative strategy for our company was empowering power users and well-known creators through influencer collaborations, enabling us to engage with new potential customers in the real estate photography industry. Just one example of an influencer video gained 2 million views and continues to garner engagement since August 2022.
Anastasia Corjan
Senior Marketing Manager, CubiCasa
---
Analyze Preferences and Trends
Our marketing strategy effectively reached "Long-Term Stay Executives," a unique audience seeking extended accommodations.
First, we studied the trend of executives seeking extended stays, analyzing preferences, and relocation needs. Then, we created detailed buyer personas for "Long-Term Stay Executives" based on demographics, location, budgets, and communication channels.
Our next steps were curating content addressing their unique needs, including posts through different social media platforms; actively engaging on LinkedIn to position us as a valuable resource for this niche; segmenting emails to deliver personalized content and offers; and consistently tracking key metrics to guide our optimization efforts.
This approach effectively engaged "Long-Term Stay Executives," offering tailored accommodations and establishing our brand as a trusted partner for extended stays.
Christiana Mantalvanou, Marketing Manager, YESTAY
---
Create Content via Survey Answers
We identified a niche audience of mature individuals interested in transitioning to innovative skincare routines. Many skincare brands target younger demographics, but through careful market research and surveying, we realized there was an underserved segment craving digital skincare solutions.
We tailored content on platforms like YouTube and Meta, highlighting tech-based tools suitable for mature skin. Engaging this group not only expanded our customer base but also positioned Art of Skin Care as an inclusive brand understanding diverse skincare needs.
Cody Dean
Director of Marketing, Art of Skin Care
---
Conduct Extensive Market Research
As a B2B digital marketing agency, we've targeted numerous niche consumer bases. One standout example is our success with businesses in the heavy-goods haulage sector.
To effectively reach and identify this market, we started with extensive market research, pinpointing industry-specific SEO keywords and analyzing competitor content. This guided our tailored content creation. Within this B2B space, we found a diverse consumer mix, including small and large businesses. This insight shaped our versatile targeting approach.
Our social media, PPC, and SEO campaigns were meticulously crafted around relevant keywords, complemented by customized landing pages to funnel traffic. We tailored strategies to engage both small and large heavy-goods haulage businesses effectively.
This holistic approach, blending SEO, PPC, and tailored content, enabled us to engage both large and small businesses in the heavy-goods haulage sector, driving significant growth and increased leads for our clients.
Jordan Bridge
Digital Marketing Executive and Cyber Security Officer, Growthlabs
---
Engage with a Virtual Event
We successfully tapped into the niche of traveling homeschool parents, or "worldschoolers."
With business and marketing coaching having a low barrier to entry, we were looking for a gap in a quite saturated market. We knew our audience was primarily women with children who are solopreneur freelancers, so we started there.
Looking at this segment, and trends coming out of the pandemic, we saw that two industries that have increased significantly are homeschooling and travel. This unconventional segment presented a unique opportunity, as homeschooling families often give up an income and are looking to start and grow a business to support a location-independent lifestyle.
Our engagement strategy was to gather experts in this industry and host a free, virtual, summit-style event. The free event allowed us to leverage the trust of our speakers, grow our email list quickly, and also present our offer directly at the event.
Annelise Worn
Business and Marketing Strategist, Annelise Worn
---
Tailor Products/Services to Fit Needs
In the expansive landscape of book services, we stumbled upon a delightful niche: budding culinary authors. The rise of home cooking and food blogging revealed an untapped reservoir of passionate food enthusiasts attempting to chronicle their culinary journeys. They were brimming with stories but often lacked the expertise to polish their tales into publishable works.
Recognizing this, we reached out by collaborating with popular food bloggers, offering webinars on "The Art of Culinary Writing." We also hosted workshops that emphasized the storytelling aspect of cookbooks, transforming them from mere recipe collections to evocative narratives.
Additionally, we tailored our services to fit their specific needs, from refining their food-centered tales to designing covers that are as mouth-watering as the dishes they describe. In focusing on this unique confluence of food and literature, we not only expanded our reach but also savored the rich flavors of culinary storytelling.
Vikrant Shaurya
CEO, Authors On Mission
---
Focus on LinkedIn Navigator
As a digital marketer and publicist, competition is a constant. Differentiating myself is achieved by focusing much of my effort on SaaS companies that fit certain revenue and other criteria. LinkedIn Navigator is a tool I use to identify decision-makers at these types of companies.
Soft introductions are requested where connections are shared, and direct outreach is made when none exist. The most valuable connections are those that appear to already provide related, yet non-competitive, services to the target company.
My strategy is to offer a free download that they would find valuable, with follow-ups scheduled to see if they read them and had any feedback. At that point, a quick call is proposed to discuss needs and capabilities.
Dennis Consorte
Digital Marketing and Leadership Consultant for Startups, Snackable Solutions
---
Identify Underserved Audiences
In our daily lives, we often overlook thriving yet underserved industries, especially those that aren't glamorous. During the pandemic, while many sectors shut down, some were deemed "essential" and remained open. Dive deeper, and you'll find a niche within these niches that's consistently growing.
The niche identified (plumbing/HVAC) was well before the pandemic, and its resilience during those challenging times only validated this choice. Clients not only stayed open but also saw significant sales growth. So, look for those undeserved, unglamorous niches that are absolutely crucial to life—that's where the goldmine is.
Desiree Grosman
Copywriter, Write At Home Mom
---
Reach Out to Compliance-heavy Sectors
We have managed to catch the eye of a fair number of new entrepreneurs in the state-regulated cannabis laboratory space. While marketing for cannabis is tricky in an ad-led strategy, a number still found us because of our proven integration with METRC.
METRC is the Cannabis Compliance Tracking System used by state governments. Although there are similarities, there is still a different process to integrate with different states. We have a great track record with the state governments, and that has brought us a lot of business in this unexpected niche.
Trevor Ewen
COO, QBench
---
Balance Extra Energy, but Profitable Work
Oftentimes, markets include that one niche that takes just a little bit of extra effort or know-how that other companies aren't willing to put forth. For us, it was indoor air quality. It requires just a bit more conversation and training to properly sell and implement it.
From a marketing standpoint, it was easy to target. When you can find the profitable work that takes just a bit more effort that your competitors are ignoring, some simple creatives on Facebook and SEO keyword targeting gets you all the leads you need.
Christopher Olson
CFO, Surfside Services
---
Submit Your Answer
Would you like to submit an alternate answer to the question, "What is one niche or unconventional target audience you successfully tapped into with your marketing strategy? Describe the steps you took to identify and engage this specific audience segment."
Related Articles