September 7, 2023
Posted by:

Adrian James

Category:

Expert Roundups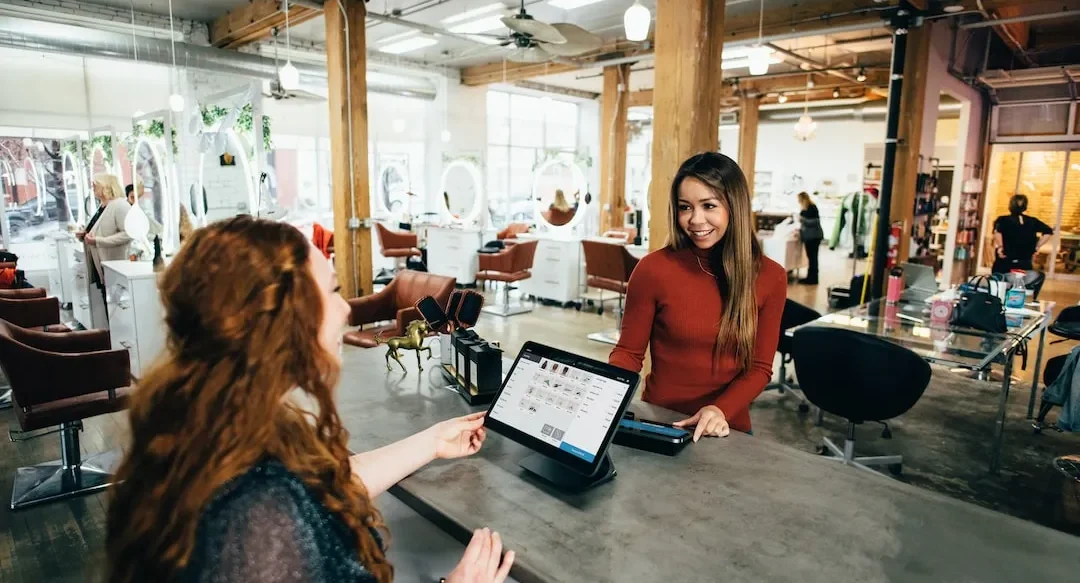 How to Build Lasting Connections with Customers
To help you build and maintain strong customer relationships, we asked seven industry professionals, including a director and a founder, to share their most effective strategies. From adopting a listening and realistic approach to running customer surveys for better understanding, discover the techniques that have proven successful in their customer relationship management approach.
Adopt a Listening and Realistic Approach
Focus on Service Over Transaction
Deliver Prompt Responses
Be Proactive with Engagement
Safeguard Customer Information
Prioritize Personalized Communication
Run Customer Surveys for Better Understanding
Adopt a Listening and Realistic Approach
Listen first! A common mistake is to believe that we have the solution to all customer needs (or almost all), but sometimes customers do not require a solution. They just want to be heard and know that in an increasingly self-service world, there is someone who listens to them or cares about their satisfaction.
Promise only what is reasonable to deliver and clearly delimit responsibilities between parties. Don't promise beyond what is possible or feasible for you to deliver in the long term, or you will lose your customer's confidence when you miss a deadline, lack constancy, or fail to maintain quality in your services.
Applying these two principles was critical to our customers' retention success in 2022, with over 99% of base maintenance and a 20% base expansion. Amid political and economic instability in Brazil because of the presidential elections, we were their certainty during uncertainty. They felt safe not only with the content of our products, but also with the trust in our local team.
Fernanda Da Cal, Renewal Manager and Customer Experience Manager, Elsevier
---
Focus on Service Over Transaction
Operating from a place of service versus seeing customer relationships as a transaction, I function from the perspective of "I want to help this person." I naturally take the time to listen and provide thoughtful responses and solutions.
Sometimes, this means not actually selling my solutions or services. Sometimes, it means making a recommendation to someone else. However, that person, because I take the time to actually listen and care about what they need, becomes my biggest fan and ends up recommending me to everyone they talk to.
For instance, a customer wanted me to help them with their SEO and getting found on Google. But when I reviewed their website, I realized their foundation wasn't ready for it and it would require a new website redesign. Discussing this with the client was challenging, but she ended up coming back to me after the website redesign and has since referred three other clients my way!
Mariah Liszewski
SEO Consultant and Online Business Educator, Mariah Magazine, LLC
---
Deliver Prompt Responses
As a matter of principle, we aim to respond to any customer inquiry as soon as possible, ideally within minutes.
Nothing conveys "our customers don't matter" like over 48-72 hour support tickets. The customer has contacted you now, with an issue they need resolving immediately, not in three days' time.
By promptly responding to emails, returning calls, or addressing live chats, we showcase our commitment to customer success, and our customers almost always take notice. Even if we cannot resolve the issue immediately, we provide reassurance that we are on the case, easing their minds.
Instead of the token "Thank you for responding so quickly," they appear to be genuinely surprised by our response times, saying something like "Wow, really quick response." As a result, our customer retention is industry-leading, as customers know they will not receive comparable support elsewhere.
Oliver Savill
CEO and Founder, AssessmentDay
---
Be Proactive with Engagement
At Click Intelligence, the strategy we've found most effective in building and maintaining customer relationships is our "Customer Success Check-ins." Beyond the standard project updates, every month, our account managers initiate a personalized consultation with clients to discuss their broader business objectives, upcoming challenges, and potential growth areas.
For instance, during a check-in with an e-commerce client, we learned about their plans to launch a new product line. Leveraging this knowledge, our team proactively crafted a marketing strategy tailored for this launch, which was immensely appreciated by the client.
The crux of this approach is proactive engagement. By consistently demonstrating our genuine interest in our clients' overall success, not just the tasks at hand, we cement our position as trusted partners rather than just service providers. This proactive investment in their success has been paramount in fostering long-term, resilient relationships.
Simon Brisk, Director, Click Intelligence Ltd
---
Safeguard Customer Information
Show your customers you care about them and that they can trust you by keeping their information safe.
Your clients buy from you, which means their personal information, like credit cards and contact information, is easily stored on the backend of your website.
Don't be one of those companies that sell this information to third parties for profit. Prove why you deserve their business. Show them you can be a safe place for them to browse, read your content, and shop.
Because once that type of trust is broken, it's virtually impossible to rebuild, which means they will run to the competitor.
Robert Burns
Marketing Director, Oxygen Plus
---
Prioritize Personalized Communication
Personalized communication and interaction are essential for building and maintaining meaningful consumer ties. Our organization meticulously segmented customers by their interests and demands.
We sent personalized emails with product recommendations based on each customer's historical purchases and visiting habits. This method showed our thorough awareness of their needs and dedication to personalized value.
Personalized follow-up emails were also issued, addressing clients by name and their queries. This personal touch strengthened our relationship and showed our commitment to their fulfillment.
Private events and seminars were held to build community and thank our regular customers by giving them early access to new features and discounts.
Customized communication and interaction led to deeper connections, higher customer loyalty, and higher satisfaction, resulting in stronger and longer-lasting customer relationships.
Tim de Visser
Founder, Karpatia Trucks
---
Run Customer Surveys for Better Understanding
Running customer surveys is a great way for a company to become more in tune with their base. Customer surveys are often run online and ask customers about their recent shopping experience. The goal is to make them fairly short so that they'll be more likely to take it; think two to five minutes.
That said, this can vary depending on the goals of the company. A few benefits from customer surveys include better marketing strategies, improved online user experiences, product improvements, and so on.
Lark Allen
Content Marketing Specialist, Drive Research
---
Submit Your Answer
Would you like to submit an alternate answer to the question, "What is one specific strategy or technique that you found effective in building and maintaining strong customer relationships? Share an example of a successful customer relationship management approach."
Related Articles