May 22, 2023
Posted by:

Adrian James

Category:

Blog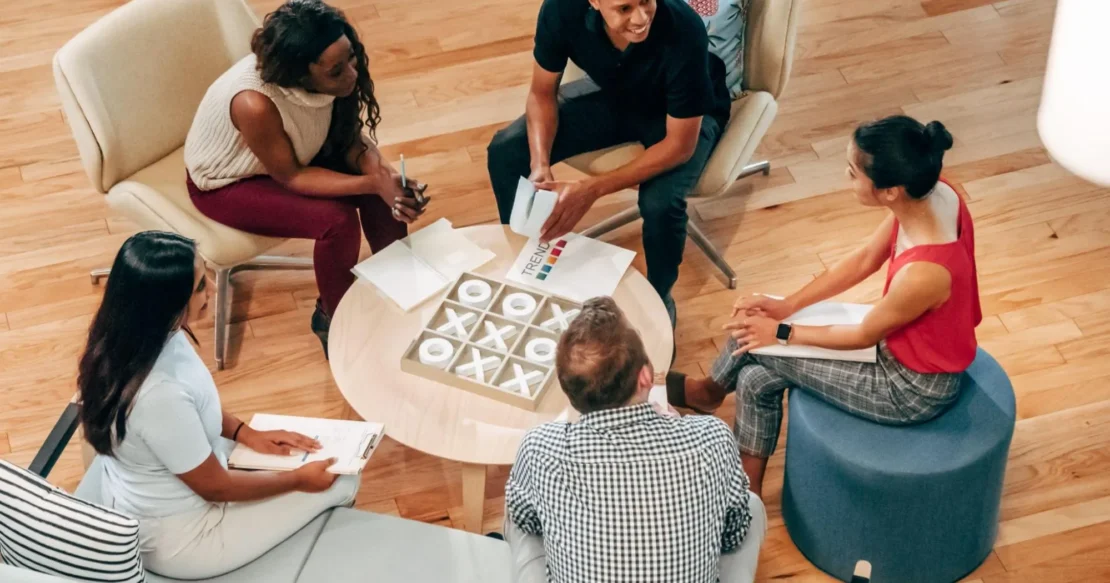 17 Development Opportunities to Offer Your Marketing Team
To ensure your marketing team stays ahead of the curve, we've gathered insights from top professionals, including Vice Presidents of Marketing, Founders, and CEOs. From attending marketing workshops to accessing conferences and certifications, discover 17 essential development opportunities these experts believe businesses should offer their marketing teams.
Attend Marketing Workshops
Sign Up for Innovation Science Seminars
Offer Organic and Paid Marketing Training
Involve Your Team in Sales Calls and Demand Creation
Pursue Continuing Education
Train in Data Analytics and AI Tools
Embrace AI Technology in Marketing
Improve Empathy and Communication Skills
Access Internal Resources for Better Content
Invest in Demand Generation Programs
Promote Cross-Functional Collaboration
Look Into Ongoing Education Programs
Provide Reskilling and Digital Marketing Training
Allocate Budget for Experimentation
Schedule Weekly Learning Time
Learn About the Latest Digital Tools
Access Conferences and Certifications
Attend Marketing Workshops
You could register your team to attend a marketing workshop, whether virtually or in person. First, this can be a great networking opportunity for your business. By sitting in on various panels run by seasoned professionals, your marketing team will gain insight into others' marketing strategies and how those strategies worked for them.
Knowledge is power, and learning from others is a great way to step outside of your own mind, shift your perspective, and, subsequently, think more creatively as a marketer.
Drew Sherman
VP of Marketing, RPM
---
Sign Up for Innovation Science Seminars
Businesses should offer their marketing teams development opportunities that emphasize creative thinking and effective strategizing. For instance, businesses could offer team members the chance to take part in an experiential learning seminar devoted to innovation science.
This opportunity would allow marketers to explore concepts surrounding real-time experimentation, rapid prototyping, and interactive idea production, thus increasing their combined creativity potential significantly. Companies with innovative marketing teams are more likely to gain a competitive edge within their respective industries.
Grace He
People and Culture Director, TeamBuilding
---
Offer Organic and Paid Marketing Training
Businesses should offer their teams development opportunities in relation to organic and paid marketing strategy training. Marketing is such an all-encompassing sector, and it's often more easily split into organic and paid.
With both search engines and social platforms operating both paid and organic listings, naturally, this is the type of training that you need to keep on top of ensuring your teams stay relevant with the latest trends and even the latest requirements on a per-platform basis.
James Parkinson
Head of Marketing, Personnel Checks
---
Involve Your Team in Sales Calls and Demand Creation
Let me share two critical development opportunities businesses should provide for their marketing teams:
First, involve marketing teams in sales calls and assign them end-to-end lead closing responsibilities. This bridges the gap between marketing and sales and prepares teams for leadership roles requiring a comprehensive CEO or CGO mindset. Currently, marketing teams are often measured based on MQLs or SQLs, but leads hold little value if they don't generate revenue.
Second, marketing teams need to master demand creation, not just demand capture, especially in enterprise SaaS. This involves a stronger focus on content strategy and distribution. Allowing teams to collaborate with key opinion leaders and publish engaging content without immediate lead-generation pressure establishes the company as a category leader when buyers enter the market.
I firmly believe that on-the-job learning and experimentation surpass conventional methods. Experience is the best teacher.
Rafael Sarim Özdemir
Founder and CEO, Zendog Labs
---
Pursue Continuing Education
Because the marketing industry is constantly changing, businesses should offer opportunities for employees to continue their education. For example, hosting regular lectures on emerging marketing strategies will keep your team informed and ahead of the curve. Also, this can increase retention rates for your marketing team.
Lyudmyla Dobrynina
Head of Marketing, Optimeal
---
Train in Data Analytics and AI Tools
One development opportunity that businesses should offer their marketing teams is comprehensive training in data analytics and Generative AI tools.
In today's digital landscape, data plays a crucial role in shaping marketing strategies and understanding consumer behavior. By providing marketing teams with the tools and knowledge to analyze and interpret data, businesses can ensure more effective marketing campaigns, better targeting, and improved return on investment.
Also, with the fast-paced advancements on the Generative AI side, modern marketers must learn how to use these tools to bring in more efficiency and business impact.
Training in both fields is essential because it enables more efficient marketing, enhanced personalization, improved customer insights, competitive advantage, and future-proofing.
Ridhi Singh
Founder and CEO, 91 Ninjas Pvt Ltd
---
Embrace AI Technology in Marketing
Your marketing team has an interest in keeping their jobs long-term. You have an interest in getting ahead of your competitors. So, it's in the best interest of everyone for you to put your team on the cutting edge of AI tech.
Encourage your team to experiment with AI. Invite everyone to share videos and articles when they see a promising technique that could help a colleague. Ask your staff if there are any paid AI training sessions they'd like to attend. Then buy the training and let your staff take the training on your company's time.
At first, it's often faster to do a task manually than to use AI. But take the time to try old tasks with AI. This will sharpen your team members' skill sets.
After experimentation, your team will find tasks they can speed up with AI. They'll save company resources for regular use. They may even develop some apps that speed up your workflow. This positions your company to work smarter and faster, get better marketing results, and earn more market share.
Brett Wharton
Owner, Nexus Marketing
---
Improve Empathy and Communication Skills
Businesses can provide their marketing personnel with training in customer empathy and communication skills as a pivotal development opportunity. For example, in the home security sector, customers' safety and trust are key concerns.
So, training in empathy can help marketers better comprehend the requirements, issues, and pain points of their target audience. This‌ can help create efficient marketing messaging that targets specific demands.
Training in communication skills can also help marketers handle customer inquiries and complaints more effectively, establish rapport and trust with customers, and better express the value of their products and services.
Through this, businesses can improve their brand reputation, strengthen customer connections, boost revenue, and develop by offering training in both communication and customer empathy.
Robert Lang
Director of Sales, Vivint.Security
---
Access Internal Resources for Better Content
One development opportunity that businesses should offer their marketing teams is access to internal resources. This includes access to Google Search Console data, data relating to conversion rates, and search engine optimization reports.
With access to more data, marketing teams should be able to understand their consumers better and create more relatable and captivating content.
Knowing conversion rates from which ads result in products added to carts or which web pages consumers are lingering on the longest are all things that can help amplify marketing efforts.
Peter Reagan
Financial Market Strategist, Birch Gold Group
---
Invest in Demand Generation Programs
The future of marketing is demand generation. Understanding how buying has changed, how markets have shifted, and how businesses need to change their tactics to reach them is key to success.
Most B2B businesses run dated playbooks from 2010, creating eBooks and running lead gen campaigns because they see powerhouses like PwC or Deloitte doing it. It may work for them, but it doesn't work for most businesses.
Instead, they generate a ton of garbage leads that waste the sales team's time. A better approach is to get out in front of more customers, learn how to market to them through content creation and build a community around your organization.
It's a much more efficient way to run marketing but requires a significant cultural and operational shift. There are a lot of development programs around this, and businesses that invest in them can realign their marketing and operations teams to achieve goals.
James De Roche
Managing Partner, Lead Comet
---
Promote Cross-Functional Collaboration
Your marketing team will massively benefit from job shadowing and cross-functional collaboration. By offering this to your team, you ensure that they have a better functional understanding of the organization and how to translate that into their marketing endeavors.
This cross-functional understanding is often one of the weakest points of marketing teams, as they have to rely on subject-matter experts in the business to help them develop specific plans and campaigns because of a lack of knowledge.
I'd even take it a step further and occasionally assign them to work on cross-functional projects in other departments as a standard part of their work, as it helps maintain perspective and break down some silos that form between departments.
Onno Halsema
CEO, Contentoo
---
Look Into Ongoing Education Programs
Businesses should offer ongoing education and training programs to their marketing teams. This will help marketers stay up-to-date with the latest trends and technologies in the industry. It can also improve employee satisfaction and retention rates, as well as the quality of marketing campaigns and ROI.
Bryan Philips
Head of Marketing, In Motion Marketing
---
Provide Reskilling and Digital Marketing Training
Of all your teams, your marketing team is the one that needs the most development opportunities. For example, marketing and digital marketing are always changing as technology advances.
By offering reskilling opportunities and training programs, which may include as much as offering stipends for things like digital marketing courses, you will promote development within your marketing team and strengthen your business for it.
Erin Banta
Co-founder and CEO, Pepper
---
Allocate Budget for Experimentation
One development opportunity that businesses should offer their marketing teams is allocating 10% of the total marketing budget for testing new opportunities. This financial resource enables the team to explore and experiment with various strategies, campaigns, and target audiences.
For example, they can conduct A/B tests to compare different ad formats, messaging, or landing page designs to identify what resonates best with the target market. They can venture into new markets or demographic segments to assess their potential for growth.
By dedicating a specific budget to these endeavors, businesses encourage innovation, creativity, and data-driven decision-making within their marketing teams. This approach enhances the team's ability to adapt to developing market dynamics, optimize campaigns, and ultimately achieve better marketing ROI.
Adriana Stein
CEO and Founder, AS Marketing
---
Schedule Weekly Learning Time
It's not just one opportunity, but providing an opportunity to develop. I give my team a 2-hour block every week for them to complete a course of their choosing. It's scheduled on the calendar, and I follow up with them.
Otherwise, they'll focus on tasks and constantly push the studying back, viewing it as less important to business outcomes.
Our graphic designer has become so proficient with animation videos, from a course, that we've implemented them into our product marketing content. Give them the freedom to choose and the constraints to execute.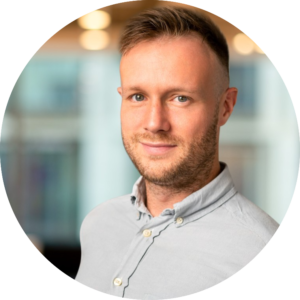 Danny Mitchell
Head of Content Marketing, Archdesk
---
Learn About the Latest Digital Tools
One development opportunity that businesses should offer their marketing teams is training in the latest digital marketing tools and technologies. This is important because the marketing landscape is constantly growing, with new platforms and tools emerging all the time.
By providing their teams with access to the latest training and resources, businesses can ensure that their marketing efforts stay up-to-date and effective. This can also help to increase employee engagement and job satisfaction, as team members feel empowered and equipped with the skills and knowledge needed to succeed in their roles.
Michał Pożoga
VP of Marketing, ConQuest Consulting
---
Access Conferences and Certifications
As a 5x entrepreneur and CEO of Champion Leadership Group LLC, I believe businesses should provide their marketing teams with ongoing development opportunities to keep them up-to-date with the latest marketing trends and strategies.
One of the best development opportunities that businesses can offer their marketing teams is access to industry conferences and events. Attending these events allows marketing professionals to learn from experts in their field, network with peers, and stay up-to-date with the latest trends and best practices.
Marketing teams can be equipped to produce more effective campaigns by investing in training programs, workshops, and certifications that focus on developing trends in digital marketing, including social media, SEO, email marketing, and content marketing.
Jeff Mains
Founder and CEO, Champion Leadership Group
---
Submit Your Answer
Would you like to submit an alternate answer to the question, "What is one development opportunity that business should be offering their marketing teams and why?"