May 5, 2023
Posted by:

Adrian James

Category:

Blog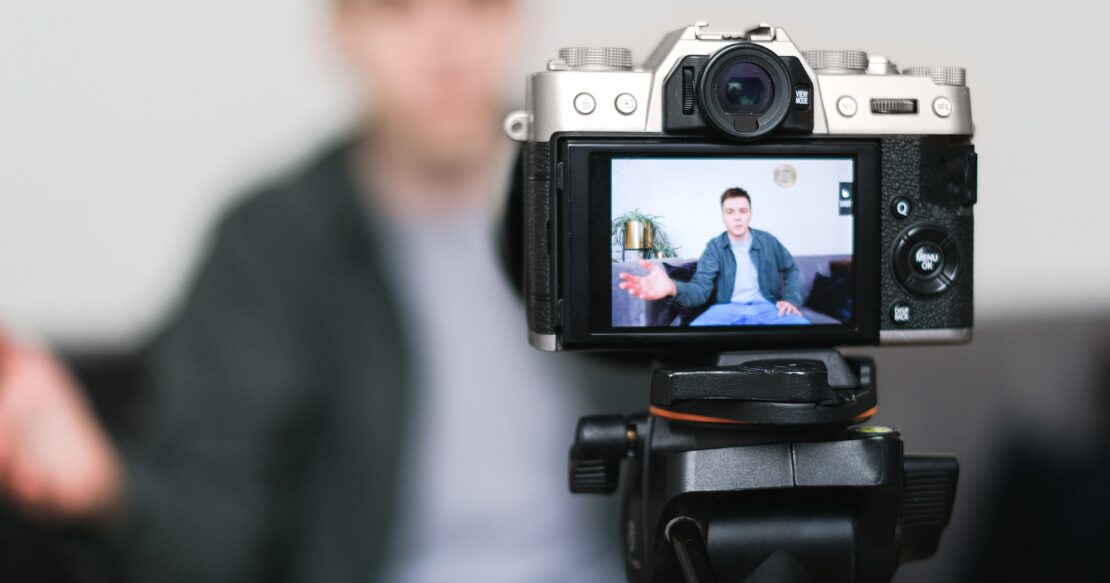 How to Craft a Video Marketing Strategy
To help you create an effective video marketing strategy, we've gathered insights from 13 marketing professionals, including content writers, CEOs, and founders. From utilizing market research to staying current and providing value, these experts share their top steps to ensure your video marketing efforts are successful.
Utilize Market Research
Maintain a Consistent Video Style
Align Videos with Objectives
Gain Inspiration from Others
Optimize Videos for Mobile
Format Videos for Platforms
Know Your Target Audience
Emphasize Storytelling
Create Diverse Video Content
Balance Creation and Promotion
Analyze Video Performance
Leverage Social Media Trends
Stay Current and Provide Value
Utilize Market Research
Use timely market research to guide the content and topics you'll be covering in your video marketing. To be most successful, you'll want to use video to address what's top of mind for your customers. You can pair this content with business anecdotes and case studies to make it personalized.
Lindsey Tague, Content Writer, Marketer, and Strategist
Maintain a Consistent Video Style
Determine the style of your marketing videos. Do you want them to be professional and informational or humorous and casual? Do you want them to be long or short?
Even if your content varies from video to video, it's still important to maintain a consistent style throughout. This will promote a sense of reliability in your branding. If your videos differ too much from one another, people may not associate them with your brand as easily.
Drew Sherman, Vice President of Marketing, RPM
Align Videos with Objectives
Before diving into the creative process of making videos, you need to know exactly what you want to achieve with your videos. Is it to increase brand awareness, drive website traffic, generate leads, or boost sales? Only then can you create videos that are aligned with your overall marketing objectives.
For example, if you aim to increase brand awareness, you'll focus on creating engaging and shareable videos that showcase your brand's unique personality or values. But if you want to generate leads, you'd create instructional or educational videos that are valuable to your target audience and prompt them to take action.
Larissa Pickens, Founder, Everfumed
Gain Inspiration from Others
Study other creators or businesses with an established video presence to gain inspiration for your video marketing strategy. For example, this can help you brainstorm content ideas, determine the frequency at which you should post new videos, and how to increase engagement with your followers.
Performing this research is an excellent way to see the type of messaging and techniques that are resonating with your audience to determine how best to approach your own strategy.
Lyudmyla Dobrynina, Head of Marketing, Optimeal
Optimize Videos for Mobile
Optimizing videos for mobile is always one best practice with any video marketing strategy. The vast majority of videos will be watched on a smartphone or mobile device over a traditional computer. Ensuring your videos respond to mobile is critical to getting the most exposure possible.
Alexandre Robicquet, Co-founder and CEO, Crossing Minds
Format Videos for Platforms
Videos should be optimized for each platform to reach the maximum number of viewers and engage them. Formatting videos for different platforms requires knowledge of the optimal aspect ratio, resolution, length, and other specifications that vary from platform to platform.
To make the most of your content, create short-tail clips from long-tail content to repurpose from platforms such as YouTube to social media.
Jeff Pollak, Partner, RadioActive Media Inc.
Know Your Target Audience
One step to take when crafting a video marketing strategy is to identify and understand your target audience. Before you begin creating video content, it is important to know who you are trying to reach and what their interests and pain points are.
By understanding your audience, you can craft a message that resonates with them and create video content that addresses their specific needs and interests. This will help to increase the effectiveness of your video marketing efforts and drive engagement and conversions.
Brenton Thomas, CEO, Twibi 
Emphasize Storytelling
Instead of just listing the features and benefits of your product, focus on telling a story that connects with your audience emotionally. This means identifying the problem your target audience faces and showing how your product or service can solve that problem.
Use visuals and sound to create an engaging narrative that captures attention and keeps viewers interested. Remember to keep the video concise and to the point, with a clear call-to-action at the end. By focusing on storytelling, you can create a video that resonates with your audience and inspires action.
Tarun Saha, Co-founder and CEO, StallionZo
Create Diverse Video Content
Make sure to diversify your video topics, even if they all relate to your products or service. For instance, each video could showcase different benefits of your offerings. If all of your videos say the same thing, your brand could come across as too predictable and unoriginal.
Marilyn Zubak, Marketing Lead, Snif
Balance Creation and Promotion
Your video marketing strategy must give equal importance to the creation and promotion of your videos. Unless your brand videos find their audience, all the creativity you've put into them will be futile.
You can put to work several ideas to spread the word, but it's important to remember that some of these promotional ideas may run parallel to the creative cycle of the video. Lining up the most promising channels and creating videos to match these audiences, for example, is a step that requires early planning and direction.
Other ideas include setting aside a promotional budget to add more miles to your campaign and using influencer channels that offer great coverage.
Ariav Cohen, VP of Marketing and Sales, Proprep
Analyze Video Performance
Measure how your content performs. This step comes near the end after your video has already been completed and published, but it's critical to include it.
If you're noticing that your content is getting low engagement or limited conversions, then you may need to revisit your strategy. Maybe you're posting at the wrong times, or maybe the content itself isn't good enough. But without thorough performance analysis, it's hard to tell what you need to fix. For this reason, no video marketing strategy is complete without an analysis of how it's performing.
Josh Weiss, Founder and CEO, Reggie
Leverage Social Media Trends
Don't forget social media trends when crafting your video marketing strategy. Is there a particular sound or meme that's going viral, and if so, can you apply it to your brand? This allows your platform to become more relatable and connect with viewers. Not only will you develop a video marketing strategy, but the chances of going viral are also increased.
Maegan Griffin, Founder, CEO, and Nurse Practitioner, Skin Pharm 
Stay Current and Provide Value
Stay on top of trends. The digital space is changing daily, if not hourly, especially on social video platforms such as TikTok or Instagram. Your business needs to spend some time each day researching and browsing the video's intended platform.
Understand your target demographic's activity on the platform. Ensure you are providing value in your content and giving your audience an incentive to stick around and follow you—or purchase from you. The most powerful tool in your strategy should be knowledge and providing value.
Taleisha Barker, Marketing and Communications Manager, Flowers Across Sydney