April 28, 2023
Posted by:

Adrian James

Categories:

Blog, Careers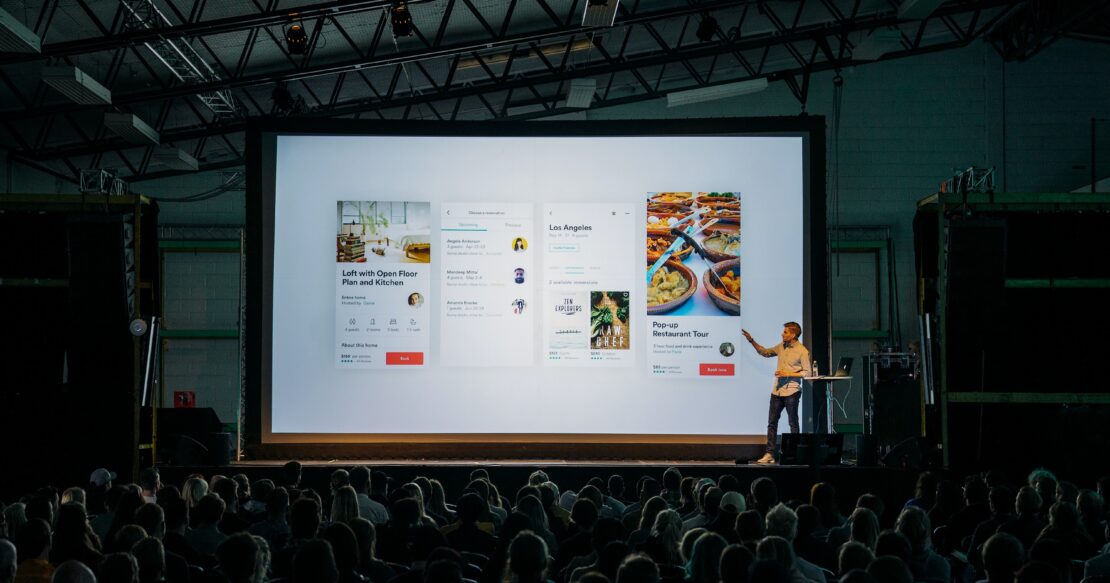 How to Know if a Marketing Conference is Worth Attending
From looking into the bare ROI to researching how good the speakers are, here are 10 answers to the question, "How do you know if a marketing conference is worth attending?"
Evaluate Your Potential ROI
Check the Logistics and Your Goals
Observing Your Competition
Assess the Level of Interaction and Engagement
Gauge the Conference Advertising
Determine the Immediate Takeaway and Long-term Strategy
Match Your Specific Needs to Conference Offers
Say "No" to Traditional Lectures
Make Sure You Can Network
Analyze the Quality of the Speakers
Evaluate Your Potential ROI
Check out the conference's lineup and attendee profile. Marketing conferences should offer a positive return on investment, so use available conference information to evaluate whether the conference is worth your time and money. A conference should fit within your budget and provide you with tangible benefits like new skills, networking opportunities, and business leads.
Brandon Brown, CEO, GRIN
Check the Logistics and Your Goals
Determining whether a marketing conference is worth attending can depend on several factors, such as the conference's content, schedule, location, and pricing.
Marketers should consider whether the conference aligns with their professional development goals, whether the sessions are relevant and informative, and whether they will have the opportunity to connect with other attendees and speakers who can provide valuable insights and networking opportunities.
Marketers should also consider the cost of attending, including any travel or lodging expenses, and weigh the potential benefits against the investment. Additionally, marketers may want to research the conference's reputation and past attendee feedback to better understand the overall value and experience.
Ultimately, the decision to attend a marketing conference should be based on careful consideration of the specific objectives and constraints of the individual marketer.
Brenton Thomas, CEO, Twibi 
Observe Your Competition
By meeting other marketing professionals and observing them when they are making a presentation, you can note their strategies. With this information, you will now have more insight into your competition, which you can use to your advantage.
In addition, when you have a handle on what your competitors are up to, you will better understand what you're up against, which will help inform your future strategies.
Drew Sherman, Director of Marketing and Communications, RPM
Assess the Level of Interaction and Engagement
When considering attending a marketing conference, marketers should evaluate the level of interaction and engagement that the conference offers. A great marketing conference should not only provide informative sessions and keynote speakers, but also offer opportunities for attendees to engage in discussions, network, and collaborate with other professionals.
Marketers should ask themselves whether the conference offers interactive sessions, workshops, or roundtable discussions where they can share their experiences, exchange ideas, and collaborate with other professionals. They should also consider whether the conference provides networking platforms that facilitate connecting with other attendees, scheduling meetings, and sharing information.
By attending a marketing conference that offers meaningful engagement opportunities, marketers can expand their professional network, gain valuable insights and perspectives, and collaborate with other professionals in the industry.
Will Gill, Event Entertainer, DJ Will Gill
Gauge the Conference Advertising
Assessing the conference's advertising can help marketers decide on attendance. Is the conference website informative, detailing speakers, topics, and schedules? Does it convey a sense of professionalism or appear haphazard? Are complementary resources like slides, webinars, interviews, and tutorials available?
A well-organized and comprehensive website indicates the conference organizers have invested significant effort, suggesting that the event will likely be valuable and worth attending.
Burak Özdemir, Founder, Online Alarm Kur
Determine the Immediate Takeaway and Long-term Strategy
To call a conference successful, our social department requires two things:
1. We learn one takeaway that we can roll out to clients immediately
2. We are challenged by a big-picture idea or new strategy that would need a longer rollout period and buy-in from the client
To gauge whether we will meet these two goals, we do our research on the speakers and the organization. We follow them on their preferred platforms. If their organic content isn't helpful or driving us to think and make changes, then their presentations are likely to be of the same caliber. Is it worth it to attend a conference when you like two out of ten speakers? Absolutely, if you are already learning from the free content they share.
Most importantly, marketers have to ask themselves if they have the time to attend the conference, but also the time and resources to allocate to rolling out any new ideas they took from the conference. If that answer is no, then it's likely not worth it.
Amber Krigbaum, Senior Manager of Paid Social, collystring
Match Your Specific Needs to Conference Offers
Marketing conferences can be valuable opportunities to learn about the latest industry trends, network with peers, and gain inspiration for your own marketing efforts. But with so many conferences out there, it's tough to know which ones are worth your time and money.
One key thing to consider is whether the conference aligns with your specific goals and needs. Before attending, marketers should ask themselves what they hope to achieve by attending the conference, whether it's learning about a specific topic, networking with industry leaders, or gaining inspiration for new campaigns.
According to EventMB, a leading event industry publication, 84% of marketers believe that in-person events are a critical component of their company's success. Additionally, 40% of event attendees are likely to become new customers or make a purchase after attending an event.
Real-life example: The Social Media Marketing World conference is a popular event for marketers in the social media space.
Himanshu Sharma, CEO and Founder, Academy of Digital Marketing
Say "No" to Traditional Lectures
Make sure that the agenda of the event guarantees immersive experiences, such as workshops, discussions, hands-on exercises, or Q&A sessions. In other words, don't bother with attending conferences consisting exclusively of lectures.
If the schedule doesn't state the specific character of the panels, ask. And don't be fooled by the prestige of an organizing entity. Sometimes seemingly the least trustworthy institutions engage the participants more than well-known ones. You will learn more about yourself and the market by interacting with experts and colleagues in your field. It's an irreplaceable experience.
We learn by practice and participation. Nowadays, all theoretical knowledge can be found online. Marketing is one sector with exceptionally solid online resources, and it's really difficult to enlighten the attendees with some revolutionary ideas and concepts. It's very likely that they are already well aware of them.
Martyna Szczesniak, Community Expert, MyPerfectResume
Make Sure You Can Network
As the CEO of my marketing agency, I've attended and spoken at many marketing conferences over the years. The ones that I've found to be the most worth it have had convenient networking opportunities.
Aside from speaking (which will bring your career the biggest benefits), the primary advantage of attending conferences is the people you meet. In the beginning, I felt like I needed to meet hundreds of people to justify the cost of attending, but I realized that it's actually much more lucrative to spend time speaking with a few people whom you like, want to create a relationship with, and/or learn from.
This is how I've used conferences to bring in clients for my agency. Not tons of small conversions, but a few longer and repeat in-depth conversations that all started with an opportunity to network.
From my perspective, if you go to conferences purely as a learning experience from the presentations, then it's not worth it, because you can get all that same information for free online.
Adriana Stein, CEO and Founder, AS Marketing
Analyze the Quality of the Speakers
Before deciding to attend a marketing conference, it is vital to research the conference agenda and identify the speakers who will be presenting. Marketers should look for speakers who have relevant and current experience in their field, and who can provide valuable insights and perspectives on industry trends and best practices.
To assess the quality of the speakers, marketers can ask themselves questions such as:
Who are the speakers, and what is their background and expertise?
Have the speakers presented at other conferences or events, and if so, what feedback have they received?
What topics will the speakers be discussing, and how relevant are they to my role and business goals?
Are the speakers able to provide actionable insights and advice that I can apply in my work?
By considering the quality of the speakers, marketers can make a more informed decision about whether a marketing conference is worth attending.
Harsh Verma, SEO Head, Codedesign