April 7, 2023
Posted by:

Adrian James

Category:

Blog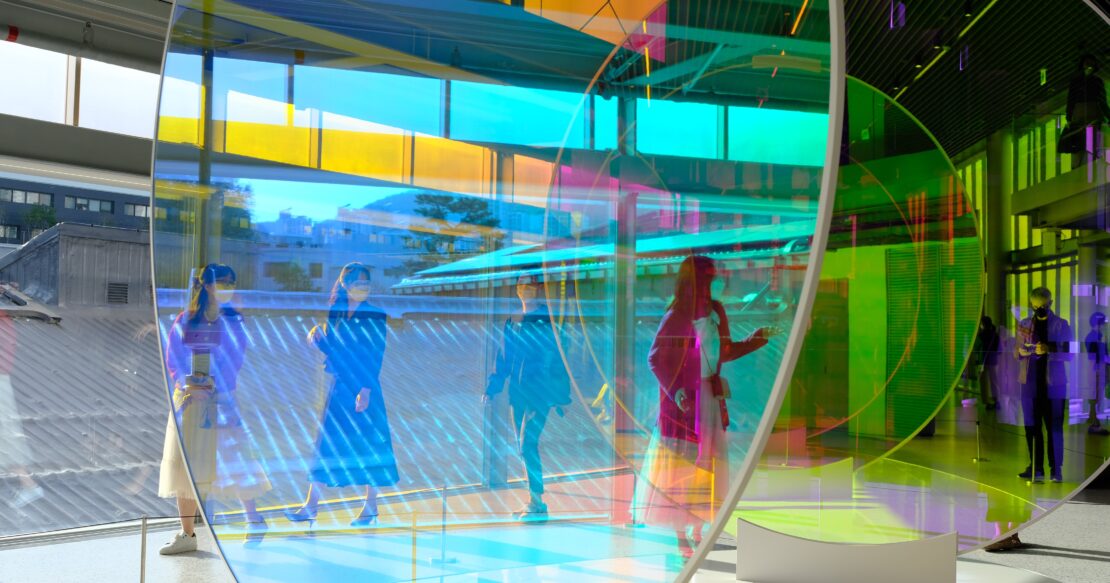 How is AI Changing the Marketing Industry?
From easily predicting future trends to blocking junior marketers entry to the job market, here are eight answers to the questions, "Can you elaborate on the important ways you see AI changing the marketing industry, and how can businesses adapt to this?"
Predicting Customer Behavior
Improving Numerous Marketing Processes
More Data Changing Customer Service
Raising the Bar for Content Quality
Enhancing Customer Targeting and Segmentation
Offering a Headstart Through Predictive Analytics
Producing a Flood of Mediocre Content
Making It Harder for Entry-level Marketers to Get a Foot in the Door
Predicting Customer Behavior
AI is changing the marketing industry from different perspectives, becoming an extremely useful and valuable tool for creating content, automating tasks, and making predictions.
One of the most important is, in fact, the ability to analyze vast quantities of data and make predictions about future results. That means identifying customer behavior and preferences, creating targeted marketing campaigns, and having highly personalized experiences for each customer.
To adapt to this change, it's necessary for businesses to invest in AI technologies that can be helpful for their business and objectives and also to know how to use them effectively.
Natalia Brzezinska, Marketing and Outreach Manager, ePassportPhoto
Improving Numerous Marketing Processes
I see AI is already changing the marketing industry. Automated systems driven by AI are improving many marketing processes. I'm seeing leaders across industries becoming increasingly interested in applying AI to adapt to the ever-changing marketing landscape.
Businesses can adapt to AI by investing in AI technologies and data analytics to better target their customers and improve their marketing campaigns. For example, businesses can use AI-powered chatbots to provide customer service, automate lead generation and analysis, personalize content and product recommendations, and evaluate customer feedback.
Additionally, businesses can adapt their marketing strategies to incorporate AI-powered tools and technologies, such as voice-activated assistants, augmented reality, and virtual reality, to create engaging and memorable customer experiences.
Brenton Thomas, CEO, Twibi 
More Data Changing Customer Service
AI is going to give us more data at a faster rate. There are many ways to adapt and make use of the data.
For example, businesses can use the data to personalize the customer journey with targeted messages and buying experiences that increase customer satisfaction and loyalty.
Predictive analytics can help us understand which products customers are most interested in, and which customers are most likely to make repeat purchases. Businesses can also use the data to provide better customer service by responding to customer inquiries more quickly. And then, we can use the data to measure campaign performance more accurately and pivot when things are not working as expected.
Jennifer Ayling, Content Marketer and Copywriter, The Mulberry Pen
Raising the Bar for Content Quality
As AI makes it easier for more companies to create more content, it will become even more difficult to create content that stands out from the clutter to earn the attention of your target audience. This will be even truer for small and emerging brands that have yet to create an online following.
The brands that stand out will be those that learn how to use AI effectively to help them create more content, more efficiently, while also differentiating their content from other AI-generated or AI-assisted pieces.
This will probably require brands to better leverage subject-matter experts on their team, generate and share original data (such as original research), and get good at capturing and sharing their own experiences and examples—all things that can't easily be replicated by AI.
Tyler Samani-Sprunk, Cofounder and CMO, Simple Strat
Enhancing Customer Targeting and Segmentation
AI will improve marketers' abilities to understand customer behavior and analyze buying patterns and influence, thus enhancing customer targeting and segmentation efforts.
It will improve conversion rates and increase ROI from marketing campaigns. Businesses that fail to align with these changes will have an unfavorable ROI and lower conversion rates. Investing in AI tools and learning the skills for leveraging their power is necessary to adapt to this.
Liam Liu, Co-founder and CMO, ParcelPanel
Offering a Headstart Through Predictive Analytics
AI and its advantages in predictive marketing have enabled businesses to prepare campaigns that are built to meet the future whims and demands of the audience. Predictive analytics brings to a brand technology that foresees shifts in audience behavior so that the marketing team can build a marketing mix that fits in perfectly and makes the most of this change.
Whether it's a new favorite social media app or an upcoming trend or hashtag that is bound to take the internet by storm, predictive analytics adds to the marketing blueprint these shifts so that a business is ready with the right marketing solutions well in advance.
Ariav Cohen, VP of Marketing and Sales, Proprep
Producing a Flood of Mediocre Content
AI has incredible potential to produce vast quantities of mediocre marketing material. Most AI is trained on large data sets that weren't selected for uniqueness or cleverness. But AI can speed up the pace of work.
The challenge is to constructively use the rather average results produced by AI and edit them into something pithy and original. The marketers that can efficiently pull this off will truly stand out.
Temmo Kinoshita, Co-founder, Lindenwood Marketing
Making It Harder for Entry-level Marketers to Get a Foot in the Door
As a marketer, one specific way I see AI transforming the marketing industry is by automating many tasks typically handled by entry-level or junior roles. This automation may lead to a decrease in demand for these positions, as AI streamlines processes and increases efficiency.
To adapt, businesses should focus on upskilling their workforce, encouraging employees to develop strategic, creative, and data-driven skills that complement AI technology, and ultimately enhance their overall marketing efforts.
Max Desiak, Co-founder and Marketing Strategist, Spreadsheet Daddy