January 31, 2023
Posted by:

Adrian James

Categories:

Blog, SEO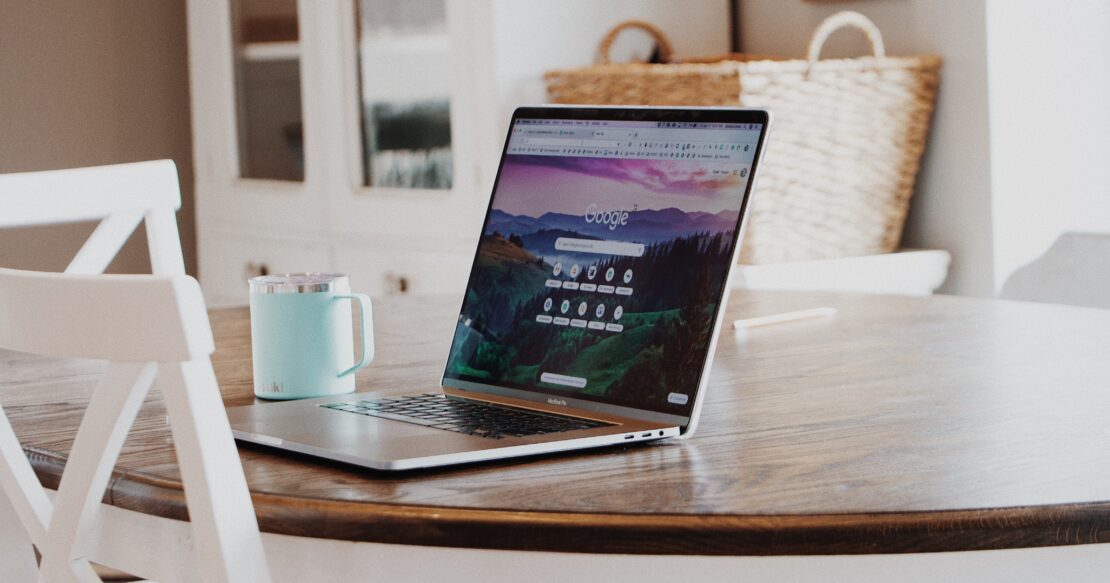 From removing low-quality backlinks to shooting for long-form content, here are 13 answers to the question, "Can you share your best marketing tips for how to achieve high ranking on Google?"
Replace Low-End Backlinks
Invest in Technical SEO
Enhance Pages With Schema Markup
Mix Your Do-Follow and No-Follow Backlinks
Optimize Page Speed
Cultivate User Engagement
Make Your Content Mobile-Ready
Improve Page and Domain Authority
Pay Attention to Topic Clusters
Merge UX With SEO
Maintain a Consistent Backlink Velocity
Build Better Internal Links
Focus on Long-Form, High-Quality Content
Replace Low-End Backlinks
At the end of 2022, Google ran an algorithm update called the Spam Update. It devalued purchased links and links from PBN/link farms. There were a lot of agencies using these techniques to build up the rankings on sites. This was done for 2023.
These low-end sites don't help at all anymore. In 2023, you need to get real, high-end links from real websites. This isn't easy to do, and this is why Google is passing link strength from these sites only now. Don't waste money buying low-end links, but spend time reaching out to quality blogs and reporters to see if you can work with them to write an article about your service or product. This is going to be the way to rank in 2023.
Evan McCarthy, President & CEO, SportingSmiles
Invest in Technical SEO
Investing in technical SEO for your website can significantly improve your search rankings and make it more attractive to Google. Technical SEO involves optimizing your website's technical infrastructure and underlying code to improve its ranking in search results.
There are several key areas to focus on when optimizing your technical SEO, such as building a comprehensive sitemap, organizing your URL structure, ensuring mobile-friendliness, improving page load speed, and securing your website.
By improving these individual aspects, you can enhance the overall technical SEO of your website and increase its credibility and authority in the eyes of search engines. If you haven't already invested in technical SEO, consider making it a priority in 2021 to improve the visibility and performance of your website.
Sacha Ferrandi, Founder & Principal, Source Capital
Enhance Pages With Schema Markup
In 2023, schema markup will be one of the most important Google ranking factors that any marketer should know. Schema markup provides a much-needed structuring of website content by creating an interpretation layer between the HTML code used on websites and search engine crawlers.
This allows for better indexing and retrieval of information from web pages, ultimately improving search engine performance. Schema markup enhances the description of the information presented on a webpage (such as reviews, recipes, events, etc.), providing more precise messages to users and search engines.
As Google continues its development in this area with Rich Results initiatives such as featured snippets and knowledge graphs, the importance of utilizing schema markups will only grow over time.
Gosia Hytry, Head of Content, Spacelift
Mix Your Do-Follow and No-Follow Backlinks
It's no secret that link-building is the secret sauce of higher rankings. But what many non-SEOs don't realize is that you need both do-follow and no-follow backlinks in your profile. Only pursuing do-follow links can do more harm than good, as it looks inauthentic and forced. Natural backlinking is more likely to have a mix of both, so your backlinking efforts should look as organic as possible.
Alli Hill, Founder & Director, Fleurish Freelance
Optimize Page Speed
One of the most important ranking factors in 2023 is going to be page speed. We've known for years that page speed matters, but it's only recently become a major factor in search engine rankings. And it's because page speed is such a signal of quality that Google has made it a prominent ranking factor so quickly.
In fact, my team found that the impact of page speed on SEO performance was even more pronounced than we expected: it was more than twice as important as content quality and keyword usage combined!
Rengie Wisper, Marketing Manager, Check CPS
Cultivate User Engagement
User engagement is one important factor for marketing in 2023. Google's algorithms in recent years have been picking up on this element for ranking. When a person finds a search that they are interested in, engagement between the user and the content increases its ranking potential. The longer a person views the content or expresses a positive experience will be key factors for Google's ranking.
Lyudmyla Dobrynina, Head of Marketing, Optimeal
Make Your Content Mobile-Ready
As marketers prepare for the ever-changing landscape of 2023, there is one Google ranking factor that stands out as a must-know for success: mobile optimization. Google now prioritizes sites in its search engine results pages (SERPs) that are optimized for mobile viewing.
Smartphones and tablets continue to become even more pervasive, so having a website that is effortlessly navigable for users on the device of their choice will be essential for visibility, reach, and engagement.
This means streamlining content and design elements to present an attractive, easy-to-navigate option on both desktop and mobile devices. We should not overlook mobile optimization as a key part of any comprehensive SEO strategy moving forward into 2023.
Søren Jensen, Jr. Digital Marketer, CyberPilot
Improve Page and Domain Authority
Page Authority (PA) is a measure that analyzes the authority of a particular page, whereas Domain Authority (DA) examines the authority of a complete domain and the sub-domains that belong to it.
The authority scoring considers how knowledgeable you come across in the information you produce. You need to have an understanding that both the DA and the PA are functions of time before you can begin working to enhance any of them. To improve your standing on these, you will need to maintain your efforts and invest a significant amount of time.
Nely Mihaylova, Content Executive, Scooter Guide
Pay Attention to Topic Clusters
In 2023, as search engine algorithms become more sophisticated, marketers must pay attention to their content production. One important ranking factor to be aware of is the concept of topic clusters.
Topic clusters involve grouping related content together in a hub-and-spoke structure. This improves search engine understanding of the content's meaning and context, resulting in higher rankings. It also creates a better user experience and drives more traffic to the website by linking multiple pieces of content to each other and the main hub page.
Burak Özdemir, Founder, Online Alarm Kur
Merge UX With SEO
One Google ranking factor that every marketer needs to know in 2023 is the importance of user experience (UX). Google has stated (maybe indirectly) that they consider UX to be a crucial factor in their search ranking algorithm. This means that websites that provide great content, a good user experience, such as those that are easy to navigate, fast to load, and mobile-friendly, are more likely to rank higher in search results.
Google also considers other UX signals like bounce rate, time on site, and click-through rate as ranking factors. Therefore, it's important for marketers to focus on creating a website that is user-friendly and provides a positive experience for visitors in order to improve their search engine rankings.
Some even coined the term SXO meaning Search Experience Optimization, which goes beyond the classic understanding of SEO.
Andreea Saveluc, Head of Content Marketing, Blue Starling Media
Maintain a Consistent Backlink Velocity
Securing backlinks to your domain is a fundamental component of any SEO strategy, but amid the recent Link Spam update Google rolled out in December, how you build these links has come under more scrutiny.
When building links for SEO, webmasters regularly find shortcuts to minimize time spent on what can be a very long-winded process. Whether it's outsourcing outreach, using external writers, or letting an agency handle the entire process, it is imperative to ensure that your methods focus on quality first and that you execute consistently.
While Google cracks down on low-quality and illegitimate link schemes, one important indicator your domain can offer to search engines is to regularly and consistently build quality links, in a practice known as "link velocity."
Maintaining a quality link-building process and securing backlinks regularly prevents Google from picking up on any suspicious spikes/drops in new link activity.
Joe Cowman, Head of SEO, FATJOE
Build Better Internal Links
While many marketers focus on getting high-quality backlinks to their sites, internal link structure is often overlooked. However, internal links aren't just to help users navigate your site; they can also help Google understand (and rank!) your site better. Google uses them to discover new content, figure out the most important pages on your site, and understand connections between various pages.
Larissa Pickens, Co-Founder, Dapper Confidential
Focus on Long-Form, High-Quality Content
Many businesses refrain from investing time into content marketing, citing the time it takes to create and market content. This is a mistake. Helpful content plays a pivotal role in online branding.
From an SEO perspective, it increases the odds of your business ranking for a desired keyword. It enables you to address queries and doubts that your customers may have about your product or service.
Helpful content can take shape in various forms:
Detailed FAQs
Detailed blogs about walkthroughs for your product or service
Informative product videos surrounding the usage of your products
Regularly updating your website with helpful content like this can make customers spend more time on your website. It can reduce bounce rates and improve website rankings. We perceive this type of content to be more reliable, as it is discovered by a customer organically, unlike an ad. This helps to make your brand appear more trustworthy online.
Sabyasachi Das, Founder & CEO, Vocab