January 8, 2023
Posted by:

Evelyn Vega

Category:

Uncategorized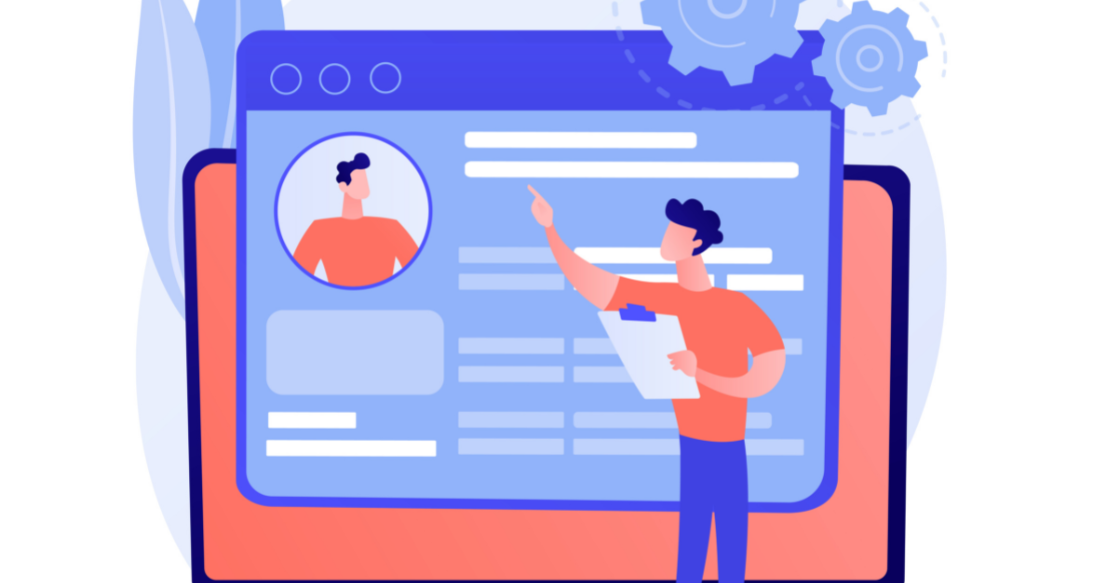 Writing about yourself is never easy, period. And crafting your professional bio comes with some added pressure because it matters more to your career than anything else you write. Whether it's living on your website, your LinkedIn summary, or on a company or association page—your bio is a fresh introduction to who you are as a person and a professional and what sets you apart. The mix of skills, traits, and achievements you highlight can help you amass interviews, followers, or connections online, and/or panel speaking opportunities. The possibilities are endless.
With so much hinging on your professional bio, it can be tough to write. Summing up who you are as a person and a professional can be as anxiety-inducing as walking a mental tightrope. You need to engage potential hiring managers, connections, influencers—basically anyone and everyone—letting them know why they need to get to know you more.
Whether you're looking to craft a formal, polished bio, or you want to spice it up with some humor, this blog can help you navigate crafting the right one for your goals with five basic but critical best practices:
1. Pick the tense with the platform.
So, where is your bio going? To avoid sounding stuffy, I recommend writing your LinkedIn summary in the first person. Your connections and followers will probably assume that you wrote it since you have an active presence on the professional network. For blurbs on Twitter or other social profiles, you can draft your bio in the first or third person. If you're pulling together a biography for a website or leadership page—you'll want to draft it in the third-person unless the company tells you otherwise.
2. Identify who you help and how.
The first sentence should spell out what you do, how you add value as a professional—who you help, and how you help them. For example, Evelyn is the founder of Staffing Strong and a recruiter who works with job seekers and employers to bring together high-performance teams.
3. Share your why.
The second sentence is your professional mission statement. It's the mission-critical piece because you aren't just listing off your experience, people need to understand why love what you do. Here's an example: Evelyn has recruited for two decades, helping job seekers and employers find the right fit, and understands what drives long-term career success and team chemistry isn't just what looks good on paper.
4. Highlight your achievements.
Next, you'll want to highlight your big professional achievements, including awards, recognitions, and board or council positions. Evelyn is an Advisory Council Member at Arizona State University, she was recognized as Board Member of the Year for the American Marketing Association, and she has worked with Staffing Strong to help thousands of professionals across the west coast find the perfect positions.
5. Show your smarts.
Finally, close your bio with your degrees. This can be short and sweet, and can also include your emphasis. Evelyn holds a bachelor's degree in Business and Communications from Arizona State University or Evelyn holds a bachelor's degree in Business and Communications from Arizona State University with a minor in Women's Studies and an emphasis on Journalism.
Even if you haven't completed a traditional college degree, you can still list other education you've completed like Google Analytics or Microsoft Excel certifications. Anything educational should go here.
Takeaways
Your bio should be descriptive and easy to scan while highlighting your career achievements, what you're best at, and why your colleagues love you. On LinkedIn or your personal website, you can make it informal and conversational for an engaging look at who you are with some personality. For these personal platforms, you can make your bio descriptive and fun—make it you. This is your moment to stand out and leave a warm and lasting impression.
Let your recruiter take a peek.
Bouncing your professional bio off of your recruiter can help you find new ways to shine. We'd love to help, contact us at Staffing Strong for a quick read and to hear about our latest career opportunities.
Meet the Author
Evelyn Vega is the Founder and President at Staffing Strong and the Past President of the Phoenix American Marketing Association. Since 1999, she's made her career about supporting her clients in building meaningful careers and partnering with businesses in finding quality hires. In her free time, Evelyn sits on various advisory boards and enjoys practicing on her drum set!