June 14, 2022
Posted by:

Zander Buel

Categories:

Blog, Branding, Content Strategy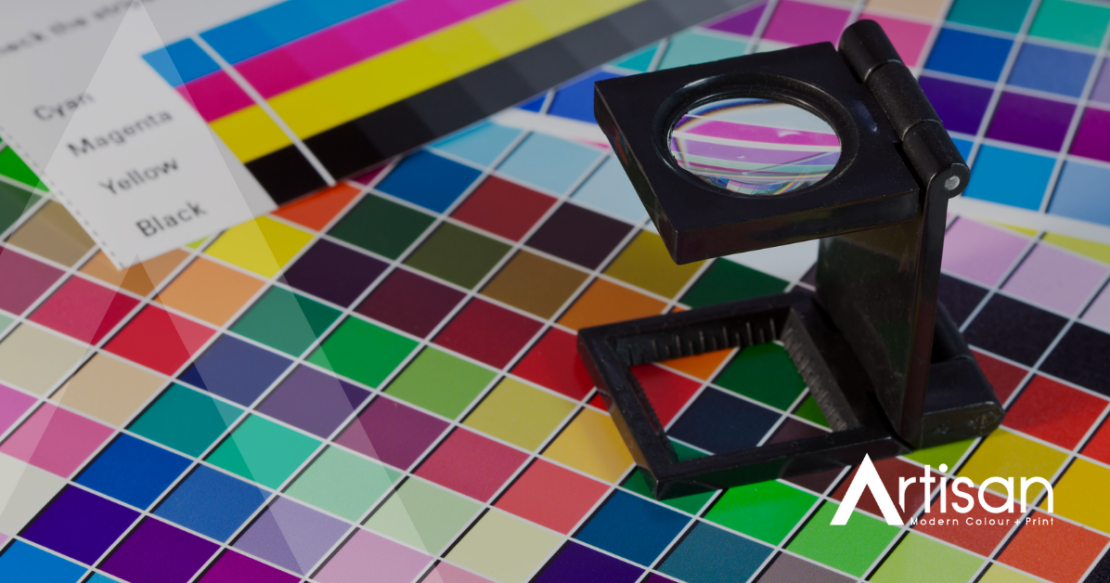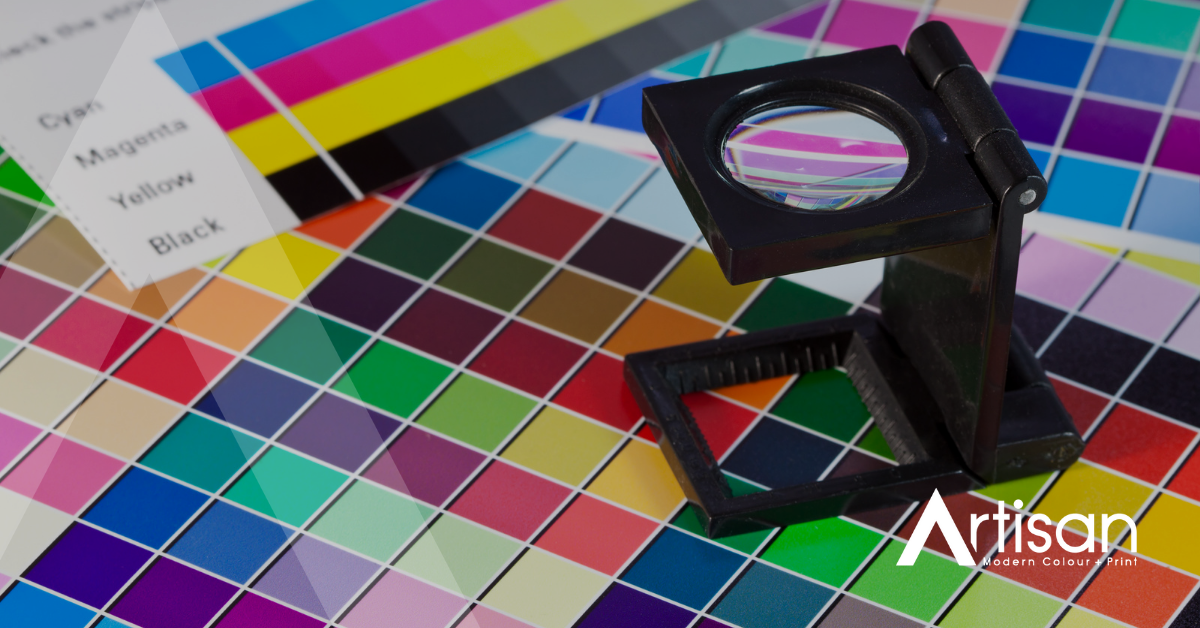 There's no denying the impact of color on marketing. From influencing impulse buying to establishing trust, the colors you choose for your retail space, brand, and packaging can elicit different responses from your clients and create optimal environments for transacting and creating brand awareness.
Why Is Color Choice Important?
Before we cover how color printing services can impact your marketing, it's important to understand why color matters so much.
Research reveals that people make a subconscious judgment about a product within 90 seconds of initial viewing – up to 90% of that assessment is based on color alone. Source: CCICOLOR – Institute for Color Research
Studies indicate that a black and white image holds consumer interest for less than two-thirds of a second, but a full color image holds attention for two seconds or more.
Consistent color increases brand recognition by 80%. Source: University of Loyola, Maryland study
So, choose your colors (and your branding, photography, and printing partner) carefully!
How Color Affects Brand
Struggling with showing off some of your new marketing materials but worried that they'll come out dull or off-brand? Look for a company that excels at providing perfect color in both digital and print.
Consistent brand color helps brand recognition, attracts clients, and increases purchases.
When you work with a single print partner for all of your marketing needs, you'll enjoy better consistency across your stationery, brochures, wall graphics, signs, and more. Since you become recognizable and memorable to customers the more they see your branding, it's essential to use different materials and channels to vary your message.
To create great marketing material, you will often need to start with high quality photography. These images will then need to be perfectly retouched, color-corrected, and resized for different platforms, to ensure that the final product looks great both on screen and in print.
When brand consistency is on the line, you'll also want look for printers who offer G7 Certification (https://www.artisancolour.com/print-blog/commercial-printing/g7-it-matters-for-color-management-services/), which means all printing (no matter the medium) has a predictable and consistent final result.
How Color Affects Consumer Purchases
Many factors influence how and what consumers buy, but they are generally influenced by visual cues. The strongest and most persuasive visual cue is color (https://digitalsynopsis.com/advertising/psychology-of-colors-in-marketing/), followed by texture. Other factors involve senses beyond sight, but color is easy to update in your marketing material, from sales collateral to signage.
Beyond consistent brand colors, designing your print marketing with the right colors to appeal to your target audience or to entice an action can help you achieve your marketing goals.
Colors can influence consumers in a number of ways:
Blue, red, and green are universally liked by both men and women, with blue taking the top spot.
Impulse shoppers are most influenced by black, royal blue, and red orange.
Budget shoppers are most influenced by navy blue and teal.
Traditional shoppers are most influenced by pink, sky blue, and rose.
Before you choose your palette, have an idea of what you want your colors to do for your prospective audience, clients, or customers.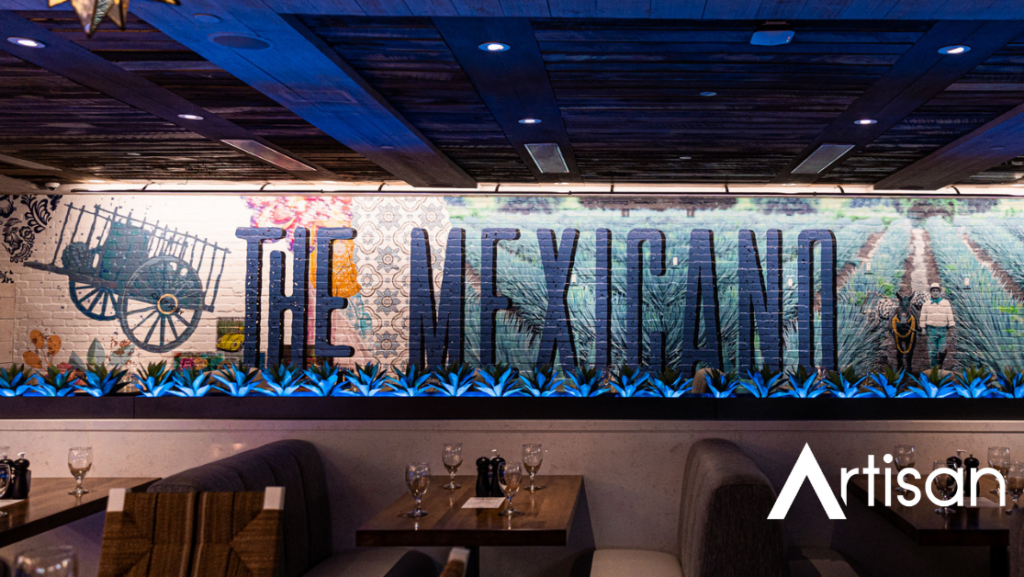 How to Use Color for Maximum Impact
One way to use color for maximum impact is to transform your entire retail or office space with large wall or floor graphics, point of purchase displays (https://www.artisancolour.com/graphic-printing-services/point-of-purchase/), signage, banners, and wall art. A high-quality print shop can even print in metallic tones or on textured mediums to give your space a completely unique look.
Check out this full corporate space transformation Artisan Colour did recently for Allied Group Sales (https://www.artisancolour.com/portfolio/portfolio-items/allied-group-sales/). If that's not proof of the power of color with maximum impact, we don't know what is!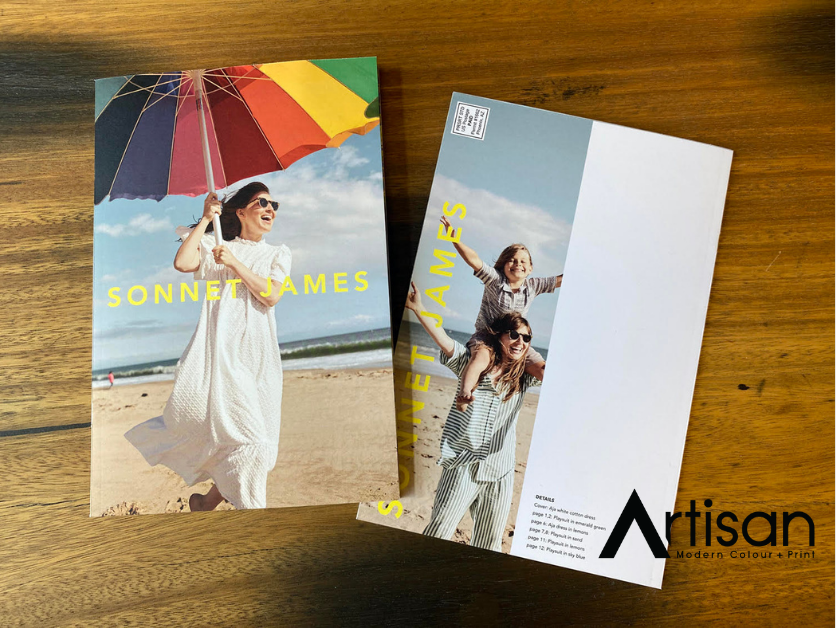 Direct Mail Catalogs and Product Photography – Why Color Matters
For effective direct mail catalogs, high quality product photos are a great place to start, but the most important factor is whether the colors in your photography translate well to the finished product. Accurate color matching is one of the most essential elements of brand consistency for marketing materials.
When it comes to direct mail catalog printing, there are several variables that can affect the final result. One such variable is the transformation from RGB to CMYK colors.
CMYK color matching is one of the most important aspects of the color management process. Color calibration helps to achieve the best possible outcome by carefully adjusting differences between the digital color display and the final print process (https://artisanhd.com/blog/professional-printing/the-artisans-toolbox-color-calibration/).
A skilled printing partner will be able to convert these colors perfectly without a reduction in quality, ensuring that your digital assets translate seamlessly to the printed page and accurately reflect the product arriving on customers' doorsteps. In the catalog world, this translates to fewer returns and higher customer satisfaction. Artisan has over 20 years of experience helping some of the world's most recognizable brands achieve optimal results during the catalog creation process.
How to Find a High-Quality Printer
The color you choose directly impacts your ROI, and the quality and consistency of your printing can either show off your brand or make it look shoddy. For the best results, choose a printer that cares about color and quality, and can print consistency across a variety of materials.
Artisan Colour takes pride in our quality print solutions, as well as our pre-press, professional photography, product management, and in-house creative services. We are a true print marketing solutions provider for your marketing plan or project. To see what Artisan Colour can do for your brand, visit our website (https://www.artisancolour.com/).