March 15, 2022
Posted by:

Adrian James

Category:

Blog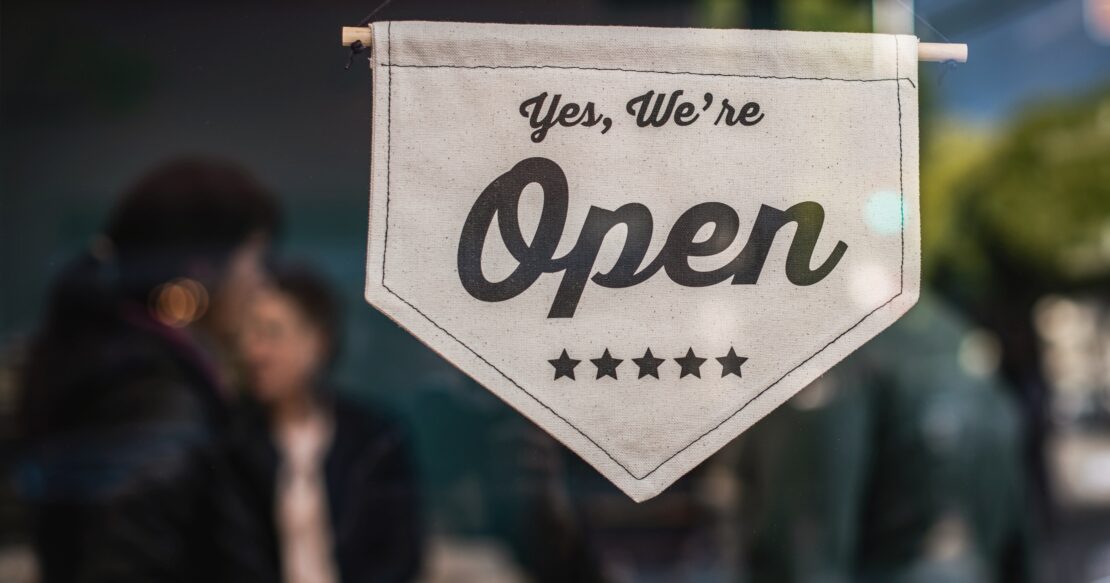 What is one tip for a local business to generate more leads?
To help local businesses generate leads, we asked business owners and marketing professionals this question for their best advice. From providing expert insights online to implementing Google My Business, there are several tips that may help you generate more local leads and increase conversions for your business.

Here are 13 ways to generate leads for local businesses:

Provide Expert Insights Online
Keep An Updated Linkedin Page
Invest in Understanding and Educating
Continue Offline Conversations Online
Increase Social Media Presence
Customer Referrals
Publish a Blog
Look to Internal/external Talent
Create a Creative Lead Magnet
Organize a Contest or Giveaway
Evolve Your Business into a Brick-and-click
Create Behind the Scenes Videos
Implement Google My Business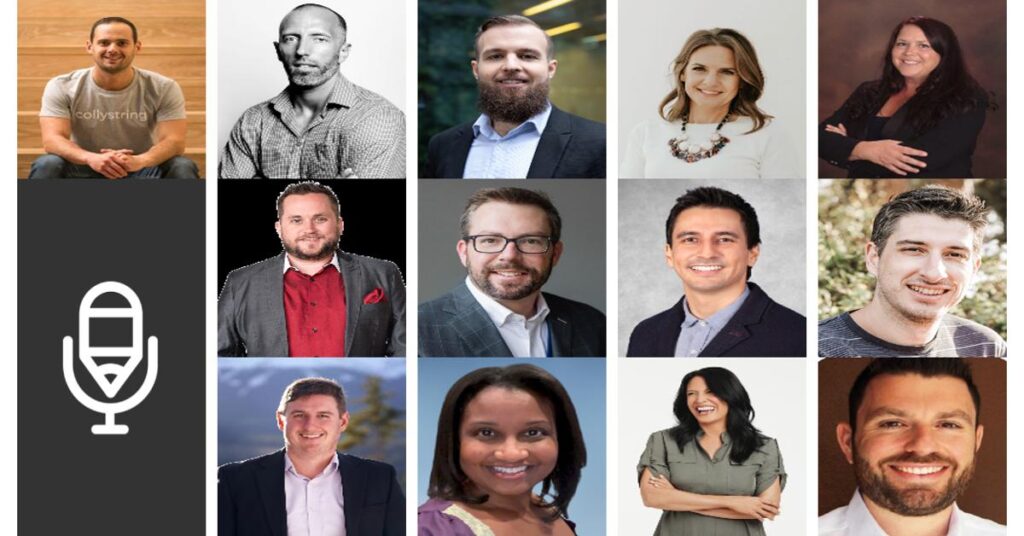 Provide Expert Insights Online
For a local business, it still makes sense to provide quotes and insights online for the masses. Providing expert insights in feature articles such as this one helps get your brand noticed by others in the industry. Simultaneously, digital PR efforts help increase your visibility on search engines and up organic traffic. Consistently sharing your expertise on local and other partner sites solidifies your reputation as a thought leader for prospective clients in your area.
Alisha Taylor, Alisha Taylor Interiors
Keep An Updated Linkedin Page
LinkedIn is a wonderful tool for local businesses to stay engaged with their audiences and generate leads. With a regularly updated LinkedIn page, it's easier for people to find your business, and they will be more inclined to share your page with those they know. Even something as simple as regularly posting blog content can count as updates that will keep your audience coming back for more.
Vicky Franko, Insura
Invest in Understanding and Educating
Regardless of the size or success of your company, your two biggest assets will always be your employees and customers. And, the two actually go hand in hand. The more your employees believe in your company, the easier it is for them to sell it to customers. Really invest time and resources to educate, understand, and satisfy both. At the end of the day, no matter how much you spend on the latest marketing trends, word of mouth trumps all, especially for small businesses. Keep your employees and customers satisfied so they have positive experiences to share, and better yet, don't jump ship when competitors come knocking.
Greg Gillman, MuteSix
Continue Offline Conversations Online
Many B2B and B2C customers prefer to consider their options online, without the pressure of time or from the business owner present at their office or store. Establishing ways to allow potential clients to conveniently check the business website learn about limited offers or product details will pay off. As the walk-in visitors are likely qualified leads, pointing them in the right direction can be a quick route to purchase. Handing them a leaflet, showing a poster with a QR code or indicating a website are just some ways of doing that. It's also essential to ask or answer a question or two to understand what they need.
Michael Sena, SENACEA
Increase Social Media Presence
Small businesses should consider strengthening their social media presence if they're trying to generate more leads. A little bit of engagement with your target audience can go a long way for your business's bottom line. The best part is that most social media opportunities are free until you're is ready to outsource your marketing or start running paid ads.
Jonathan Finegold, MedCline
Customer Referrals
Customer referrals have long been one of the most reliable ways of generating new leads for a local business, and nothing has changed. Satisfied customers are simply more likely to recommend your business and products to those they know, and this can have a domino effect on lead generation. Do whatever you can to foster positive word-of-mouth, and watch your customers become your loyal and effective marketers.
Kyle McIntosh, MAC6
Publish a Blog
A blog is simply an online newsletter, where you can write relevant articles related to your niche not only to retain your current customers but also hopefully acquire new customers. Blogs are considered the middle ground between your website and your social media channels. Adding a blog article to your website keeps your website updated with fresh content – something that Google favors within its algorithm.
Stewart McGrenary, Freedom Mobiles
Look to Internal/external Talent
Most small business owners or startups do not necessarily have the digital marketing expertise to develop content that will generate more leads. If this is your business, then consider hiring an external marketing company, intern, or employee that has the necessary skills and experience to start growing consumer interests about your products or services. Alternatively, if you can't afford to hire new talent, you can look internally at current employees that have or are willing to learn basic social media management skills and can take on additional job responsibilities each week.
Brett Estep, Insured Nomads
Create a Creative Lead Magnet
Create a creative lead magnet that will gather addresses for your email marketing list. Have them fill out an interactive form where you collect their information in exchange for something that adds value to their lives. You can advertise your lead magnet on your website, business card, or to every social media follower. Lead magnet examples include ebooks, discounts, or even free products.
Stephanie Venn-Watson, fatty15
Organize a Contest or Giveaway
Running a contest that gives away a prize in your area is perhaps the most reliable way to generate exclusively local leads. In this scenario, you allow them to win a gift they desire. Remember that a single lead that converts into a customer is worth 100 leads who don't. The number of leads is a superiority metric, similar to social media followers or blog subscribers. You may receive fewer leads by giving away a reward directly relevant to your business, but those leads will be valuable to your company. However, one best practice makes all the difference when hosting a local contest or giveaway: giving away a reward linked to your product or service.
Salvador Ordorica, The Spanish Group
Evolve Your Business into a Brick-and-click
It's never been a better time to be a D2C business. And it's convenience that is influencing purchasing decisions and driving eCommerce growth. While brick-and-mortar stores are making a comeback, many consumers no longer have the time or the desire to go store to store when they can easily shop online whenever and wherever they want, using the payment and delivery methods of their choice.

So if you're not experiencing a solid amount of foot traffic, you may want to start building up your brand's digital presence to generate more leads. An online shop providing a curated selection of products with quality photos, clear descriptions, straightforward navigation, and quick checkout will help make your customers' lives easier and attract more people looking for your products online. Ramping up the eCommerce side of your business will take it from brick-and-mortar to brick-and-click.
Tyler Rybacki, Jot
Create Behind the Scenes Videos
If you own a bakery, make a video of you choosing ingredients from a farmer's market; another of you in the kitchen making the cookies; another with you decorating the cookies; another with you individually wrapping the cookies. Show everything that happens before the consumer receives the product. When you are asked a question, try to respond using a video instead of just typing an answer. Use relevant hashtags that are niched down. Create polls that people can respond to, if you are thinking about a new offering. Interview customers to find out what made them choose your product and how they feel once they've tried it out. If video creation isn't in your wheelhouse, call your local small business association and they will help you out!
Crystal King, Amazing Baby
Implement Google My Business
The best, and most sustainable, way to get in front of local leads when they are at the lowest in the funnel is through Google My Business. Having a complete profile and generating consistent reviews will help you be more visible to these highly qualified customers when they are searching from their phones or doing "near me" searches on their desktops. Add your top services, products so you're relevant for those searches. Add photos and post updates consistently so you're profile is fresh and potential leads can see who you are and what you do. Most importantly, do good work and ask your customers to leave you reviews.
Sam Gallen, collystring
Terkel creates community-driven content featuring expert insights. Sign up at terkel.io to answer questions and get published.