February 21, 2022
Posted by:

Zander Buel

Category:

Uncategorized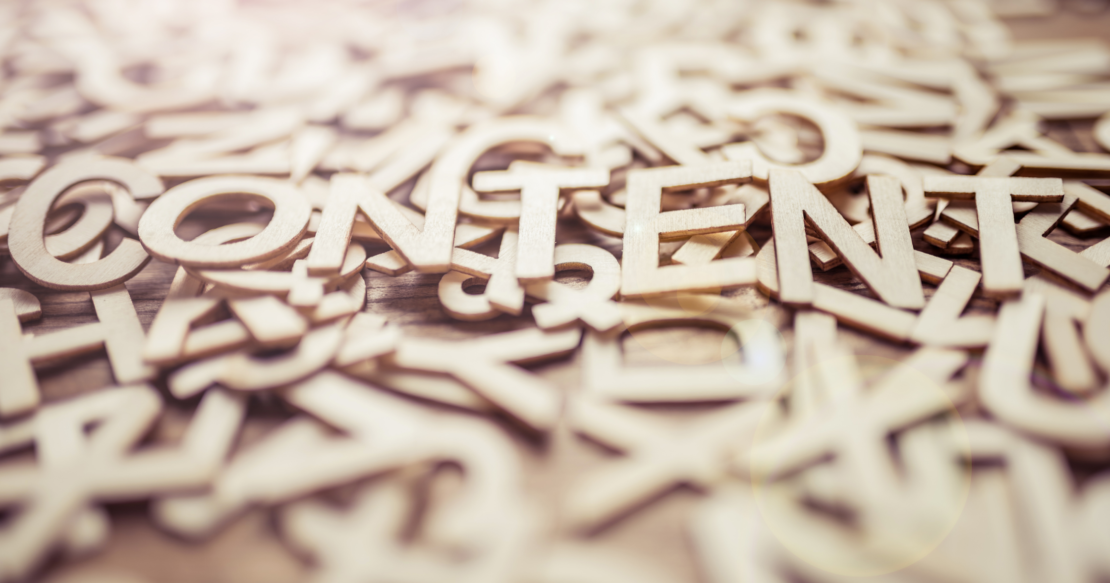 We hear from marketers that they don't have time to create quality downloadable content in high quantities. And that makes sense. Creating a quality piece of content requires planning, research, interviews, writing, editing, and editing some more. It's not feasible to think that a single marketer can develop a new piece of fresh content every week. However, suppose you're using the process of content amplification. In that case, you can start to leverage your downloadable content to create new and fresh content for your blog, social, email, website, and more.
What is content amplification? Content amplification is a multichannel approach to increase your brand's reach and encourage your audience to move seamlessly through your marketing and sales funnel with fresh content. How can you start to use your latest eBook or whitepaper to create a multichannel marketing strategy that can help you generate months of new content? The following are eight tips to use content amplification to maximize your lead generation potential.
In this example, we're thinking about a 22-page eBook that covers five specific content sections throughout the eBook. The below tips assume you have already created your landing page with a conversion form for a prospect to download your eBook.
1) Turn Each Section Into a Blog:
It's hard creating new blog content every week. But if you have just spent several months developing a new eBook, you have new and fresh blog content readily available to you. For the five content sections in the eBook, you can create five new blogs. The bulk of the blog content is already there. You likely need to add an introduction and a conclusion, and of course, a call-to-action button that links the visitor to the landing page to download the full eBook. That is how it comes full circle and helps you generate website visitors and new leads downloading the eBook.
2) Promote Your eBook By Email:
Promoting an eBook by email may seem like a no-brainer, but you would be surprised how many people I talk to who have a new eBook but don't want to send it to their database because they think their database doesn't want to hear from them. Not sending an email is a huge missed opportunity. Remember, *hopefully* your contacts have opted in to receiving your emails. If they have, they want to hear from you. They subscribed specifically to receive new content. This is the perfect time to showcase your thought leadership by sending them this new eBook.
Pro Tip: Remember you don't just need to send one email. Have a follow-up series of emails to send based on engagement. For those who didn't open your first email, try sending it again with a different subject line and a friendly "from name." Try updating and shortening the copy for those who didn't click to download from the first email. There are various ways to test and measure your email to ensure it's working for you.
3) Share Your eBook and New Blogs on Social Media:
You now have a lot of great new content, including your eBook landing page and your associated five blogs. Share those on your social media to your followers, and encourage your sales teams to share on their channels. Sharing on social media also doesn't need to be just a one-time post. Your content is likely evergreen content, meaning you can share it repeatedly with your audience. Share these posts every 4 – 8 weeks (depending on your social cadence), and change the copy and the associated imagery. This strategy will give you an excellent opportunity to see what type of copy and creative works best for generating engagement. You can also consider creating ads on your social platforms of choice to boost your landing page and your blog content to your desired audience to generate even more targeted engagement.
4) Launch Your New eBook with a Pop-Up Form:
Pop-up forms in your marketing automation tool are a great way to share your new eBook with your website visitors. Remember, everyone visiting your website may not know about your new eBook. You need to share it with them and make them aware of the new content offer. Try a pop-up form to get your eBook in front of them while on your website. You can try a slide-in pop-up on your services pages or an exit-intent pop-up to capture their information before they abandon your website. This type of form will amplify the reach of your landing page or embedded form on the pop-up to give you even more lead generation opportunities.
5) Leverage Important Stats from Your eBook for Social Imagery:
Your eBook is likely going to be full of statistics and helpful information. Utilize some of that data in your eBook to generate quote graphics and other creative imagery to share on social. This strategy gives you a lot of new and unique content to work with on your social channels to promote your eBook so that it doesn't become stale. In the body content of your post, you can reference the statistics and essential data points covered in the eBook with a link to the landing page. It's a great way to continue to have fresh content that is visually unique to your audience. You can also test boosting this content with targeted ads to your audience to generate potential new activity on your landing page for new lead generation opportunities.
6) Consider Converting Your eBook Into a Webinar Format:
Webinars are a great way to share your content in a unique format. Not everyone enjoys reading a long eBook, but a webinar may be precisely how they want to consume this content. Find a member of your team internally (ideally a sales team member or someone on your leadership team) to host a webinar on this topic. Building the presentation will be seamless because you already have all of the content in the eBook. Then you'll have the following webinar promotional assets to share:
– Email to your database about the webinar
– Social media posts to invite your followers to join the webinar
– Use a pop-up form to encourage new leads to sign up for your webinar
7) Use the On-Demand Version of the Webinar for New Content Assets:
Once you have completed your live webinar, you will now have an on-demand webinar with tremendous content amplification potential. You can utilize your on-demand webinar to start creating short video snippets of important information. Consider taking each of the five main topics and turning them into short videos. You can then embed those videos on your existing blogs (referenced in topic one above). You can also embed these short videos on your social media channels (depending on the length for each platform). Some other possibilities for your on-demand webinar include:
– Email to your database to promote the on-demand webinar
– Add an email to your marketing automation series about the on-demand webinar since it's now evergreen content
– Share the landing page on social media to watch the on-demand webinar
– Promote a post on your primary social channels to drive conversions for the on-demand webinar
– Use a pop-up form to drive new lead conversions
8) Have Your Reps Include a Link to the Landing Page in their Email Signature:
Email signatures have tremendous potential. Think about how many emails you send every day. According to Statistica, there are 306 billion emails sent per day globally. When your sales team emails prospects and customers, they have a unique opportunity to share the new eBook and landing page URL just in their email signature. You can use software programs to automate this, so the reps don't need to manually change their signature every few months. Or you can simply use a tracking code to help track how effective this tactic is for your eBook downloads. Consider this as a way to amplify not only your eBook but your recent blogs, an invite to the live webinar, and more.
Content marketing doesn't need to be hard, and you don't need to create a lot of new and fresh content every week to keep your content funnel active. It's all about how you can leverage all of the opportunities available to you to make the most out of the great content you have already. When you have a new piece of content, have a planning session to think about every possible way you can use that content to drive new leads and re-engage your existing database. The possibilities are endless. If you want to discuss how content amplification can help you work smarter, not harder, schedule a complimentary discovery session with Elyse Flynn Meyer, Owner of Prism Global Marketing Solutions.