January 3, 2022
Posted by:

Adrian James

Categories:

Blog, SEO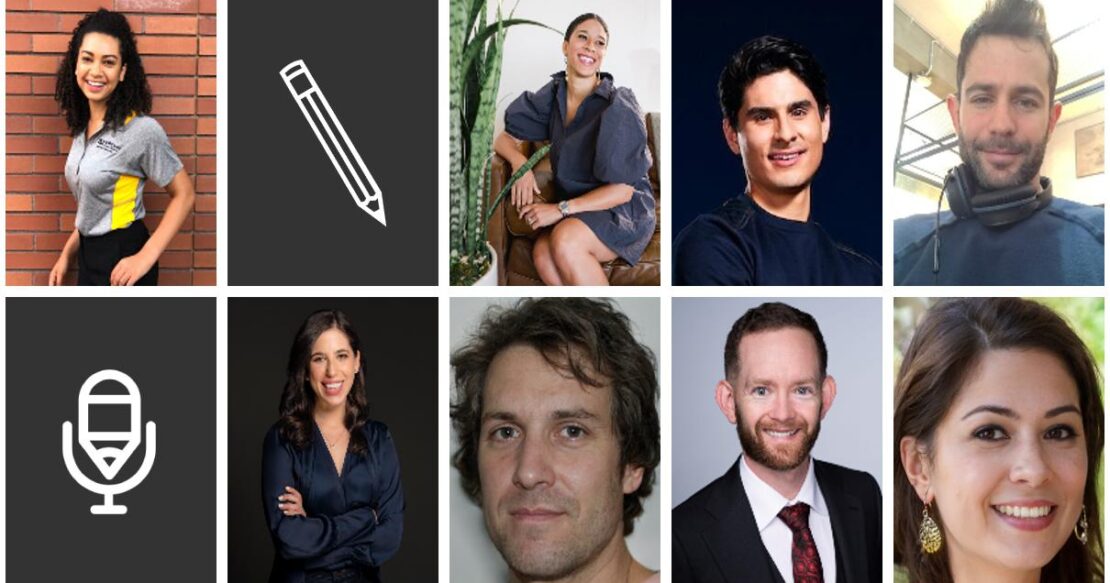 What is your best keyword research tip to boost organic search traffic?
To help you boost organic search traffic, we asked marketing professionals and leaders for their best insights. From seeing what Google autocomplete suggests to looking up FAQs to answer, there are several keyword research best practices to boost organic search traffic.

Here is what 8 thought-leaders had to say:

See What Google Autocomplete Suggests
Use a Keyword Research Tool Like Ubersuggest
Carve Out a Niche Long-tail Keyword and Own It
Research, Then Make a List of Keywords to Use
Choose Highly Searched Terms With Low Competition
Use SEO Tools Like Moz
Review the Keywords that Competitors Are Using
Look Up FAQs to Answer
See What Google Autocomplete Suggests
As SEOs, we enjoy utilizing our fancy tools. But let's not forget the SERP is a great source of keyword ideas. If you know the topic you want to address but need to zone in on specifics, begin typing the phrase into the search bar, but don't hit enter. Instead, see what Google text prediction suggests. You'll get a list of options to dig into that's based on search traffic and trends. Pro tip: Use incognito mode so your history doesn't influence the predictions Google offers.
Use a Keyword Research Tools Like Ubersuggest
There are some powerful keyword research tools that take the guesswork out of the process. I use Ubersuggest, a tool developed by SEO Guru Neil Patel. Ubersuggest lets me see what keywords my competitors are targeting, monthly search volumes for various keywords, and content marketing ideas.

Answer the Public is another great tool that scrapes the web to see how real people are talking about a certain subject. For instance, if you want to write an article about dental implants it will show you a diagram of what people ask about the subject. For example: Do dental implants hurt? How much do dental implants cost? Answering these questions and including these key phrases in your content will boost your organic search traffic!
Wesley Jacobs, Apollo Medical Travel
Carve Out a Niche Long-tail Keyword and Own It
If you can circumscribe a niche of associated keywords within the long-tail for your product or service, you can rank #1, earn trust in that segment, and gain satisfied users that will help you build your way to ranking for more mainstream keywords. If at first you don't succeed, keep carving out and owning more of the long-tail.
Matthew Ramirez, Paraphrasing Tool
Research, Then Make a List of Keywords to Use
If you want to boost your website's organic search traffic, do your keyword research and make a list of the keywords you want to use before you start your content writing. Having this list can help you incorporate them into your sentences in a more natural way. Plus, it is faster than having to go back and rewrite sentences to include them. Make sure you are using the actual search term throughout your content. Answer search queries that include questions like "how do I grow herbs indoors?" in meaningful ways that are valuable and relevant to the reader. This will help increase your organic search traffic more and more as you add more keyword-rich content to your site.
Nathalie Walton, Expectful
Choose Highly Searched Terms With Low Competition
Find a good balance between monthly searches and keyword difficulty. Keyword difficulty refers to how much competition there is surrounding a particular keyword. The higher the competition, the harder the term is to rank for (which is why keyword difficulty is also referred to as keyword competition). Ideally, you want to find phrases that get a lot of searches within a 30-day window, but you also don't want to drain your resources trying to outrank a competing domain.
Rachel Blank, Allara
Use SEO Tools Like Moz
Moz is a free SEO tool that is great when researching keywords. It offers countless keyword searches to make the most of your google ads. Having a lot of keyword ideas is vital to a successful keyword research and strategy. Content marketing strategies have multiple keywords for campaigns.
Olivia Young, Conscious Items
Review the Keywords That Competitors Are Using
When you're running your keyword research, a good place to start is checking on what the competition is up to. Aim for those who are doing well with organic traffic and learn what they're doing right with the help of Google and third-party keyword tools. Take notes on best practices and prepare a list of keywords you know are working for the industry. Also, check out websites that are not performing so well and try to process what they're doing wrong. These are the pitfalls you need to steer clear of. Learn from all these lessons and insights, and you can then line up your content with the right keywords. This is an exercise you can regularize as a part of your SEO process to keep learning from all that your competitors are doing.
Jerry Ford, 4WD Life
Look Up FAQs to Answer
Researching questions to answer is a great strategy to boost organic traffic while also helping your audience. FAQ pages, glossaries, and help centers are all excellent ways to provide highly specific and comprehensive content that answers specific questions about your product/service and industry. Keyword research, customer service, search inquiries on your site or help center, and sites like Quora are all good places to look for ideas.
Danny Trichter, Accessibility Checker
Terkel creates community-driven content featuring expert insights. Sign up at terkel.io to answer questions and get published.