November 2, 2021
Posted by:

Adrian James

Category:

Uncategorized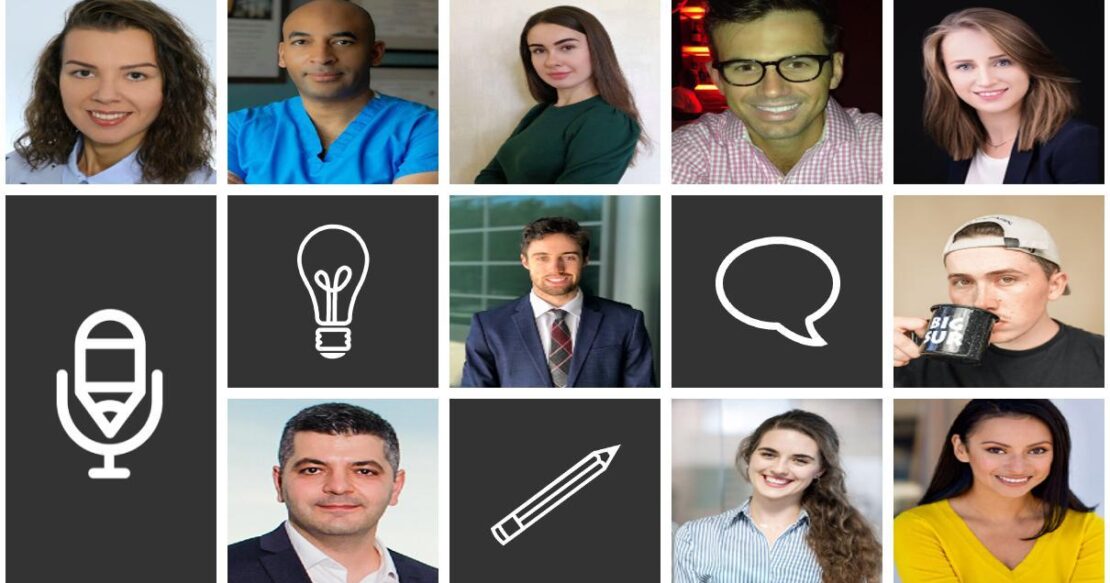 What is your best Google Analytics (GA) tip for beginners?
To help you use Google Analytics for the most ROI, we asked marketing professionals and business leaders this question for their insights. From finding hidden keywords to taking a Google Analytics course, there are several tips for beginners.
Here are 10 tips for Google Analytics beginners:
Check Your Bounce Rate
Find hidden keywords.
Traffic reports can help refocus your marketing efforts
Use keyboard shortcuts like you on Microsoft Office
Find out how metrics are actually measured
Take part in the Google Analytics Academy course.
Look at the Audience Behavior Report
Tailor your event tracking strategically
Identify spam traffic
Create a customized dashboard
Check Your Bounce Rate
One metric you can pay attention to is your bounce rate. The bounce rate is how often users get to your website and click back to their previous page, which usually indicates there's something going on with your website that leads them away. This can be due to a variety of reasons, but knowing to keep an eye on this metric can help you build a more user-friendly website in the long-run.
Randall Smalley, Cruise America
Create a Customized Dashboard
When getting started with Google Analytics, it is easy to become overwhelmed by all the available data. A great tip to help address this issue is to create a custom dashboard within your Google Analytics property.
A custom dashboard allows users to easily track the metrics that align with their specific goals, and setting one up is a simple process! Once a dashboard has been created, users can change the format and layout of the data to create an intuitive and easy-to-navigate overview of your website's most relevant metrics.
Ravi Rouvier, Markitors
Find Hidden Keywords
Being new to Google Analytics can be overwhelming. However, a good tip for beginners is to find hidden keywords by analyzing search console data. 15% of the keywords that Google sees each year are new. Discover hidden keywords in your niche by writing about trending topics and seeing which related queries leave impressions in the search console.
Aiden Cole, Tatbrow
Refocus Marketing Efforts With Traffic Reports
Traffic reports tell you where your website and social media traffic is coming from. This data enables you to identify which of your marketing efforts generate the most visitors and where to focus your strategy.
The traffic reports will display the number and percentage of visitors who reach you through organic searches. This shows the effectiveness of your SEO efforts, such as keyword strategies, blog articles, and meta descriptions.
Direct traffic data is related to the number of users who typed your business name in a search engine, giving you insight into how well you're building brand awareness. Referral traffic indicates which backlinks visitors are using to reach you.
And you can analyze the effectiveness of your social media marketing pages and ad campaigns using social media and paid search data. Traffic reports will save you a significant amount of time and money in defining where to focus your marketing strategies.
Zachary Okhah, PH-1 Miami
Use Keyboard Shortcuts
As a beginner to using Google Analytics, it is critical to use keyboard shortcuts to get the most power and results. It can be tedious and time-consuming when running new reports because a lot of time gets wasted trying to find valuable data.
Therefore, it is vital to automate some of the tasks to get more done. You can achieve that by learning and mastering some of the core keyboard shortcuts. Learning that is forefront; log in to your account and click the "?" key on the dashboard for the shortcut list to appear.
Although memorizing the shortcuts may take some time, you will end up saving a ton of time if you stick to them. Once you can recall and utilize them, you will get better results in creating and editing reports.
Katherine Brown, Spyic
Find Out How Metrics Are Actually Measured
Google Analytics can be very difficult to comprehend at the beginning. You read a few articles before using it and begin to understand terms like bounce rate, average time on site, sessions, users, and so on. The reality is that all analytics systems, not just Google Analytics use slightly different methods to measure data.

Always read the definition of each column displayed in GA (hover over the info icon) so you can get a better view of how Google measures that specific metric. This is especially important if you gather analytics data from multiple systems. You can't always cross-validate these pools of data if the corresponding metrics are measured differently.
Ionut-Alexandru Popa, JPG MEDIA SRL
Take the Google Analytics Academy Course
Before you start your adventure with Google Analytics, I strongly encourage you to take a look at the free online courses and materials prepared by Google Analytics Academy.
Courses (starting from basic up to advanced level) will guide you through the essential functions of Google Analytics.
Step by step, you will see how to create an account and implement tracking code on your website; you will learn what data you should pay special attention to and how to configure campaign goals and monitor your progress. Thanks to Google Academy, you will avoid typical beginners' mistakes, and at the same time, you will gain the necessary knowledge for further Google Analytics exploration.
Justyna Lesniakiewicz, Tidio
Look at the Audience Behavior Report
Use the Audience Behavior Report to find out what content is driving visitors to your site and how long they spend on your site once they are there. You can gain insight into what consumers are looking for when they are on that page.
This will help you develop solid strategies for improving engagement and attracting new visitors. Reviewing this report daily will show you if you're on the right track towards getting better business results.
Desiree Medellin, Peels
Tailor Event Tracking Strategically
Google Analytics gives you deep insight into many aspects of your website. GA events is an enormous topic tightly connected to goal-setting. By tracking events on your website, you can observe really important behaviors: what people do on the site and what interactions matter.
The events interface consists of three components: Category, Action, and Label, which you adapt to a specific event that you want to track. If you want to know how many times a video was downloaded, then your event set would look like this: Category: "Video," Action: "Downloaded," Label: "Home Alone."
Take a pause to think about your business goals and what interactions are a priority.
Rimma Serheieva, Giggster
Identify Spam Traffic
It's important to have quality data to make the right decisions about your website. Spam traffic is one source of erroneous data. It might seem that you have many visits, but sometimes they are not real users. For the most part, they are robots or malicious software that alters your data.

Even if you are pleased with your traffic thinking that you have generated visits from users all over the world, you may have spam-type visits that are not really worth anything. Learn more about spam traffic so you can discern traffic patterns on your website accurately.
Natalia Brzezinska, PhotoAiD
Terkel creates community-driven content featuring expert insights. Sign up at terkel.io to answer questions and get published.