September 29, 2021
Posted by:

Adrian James

Category:

Uncategorized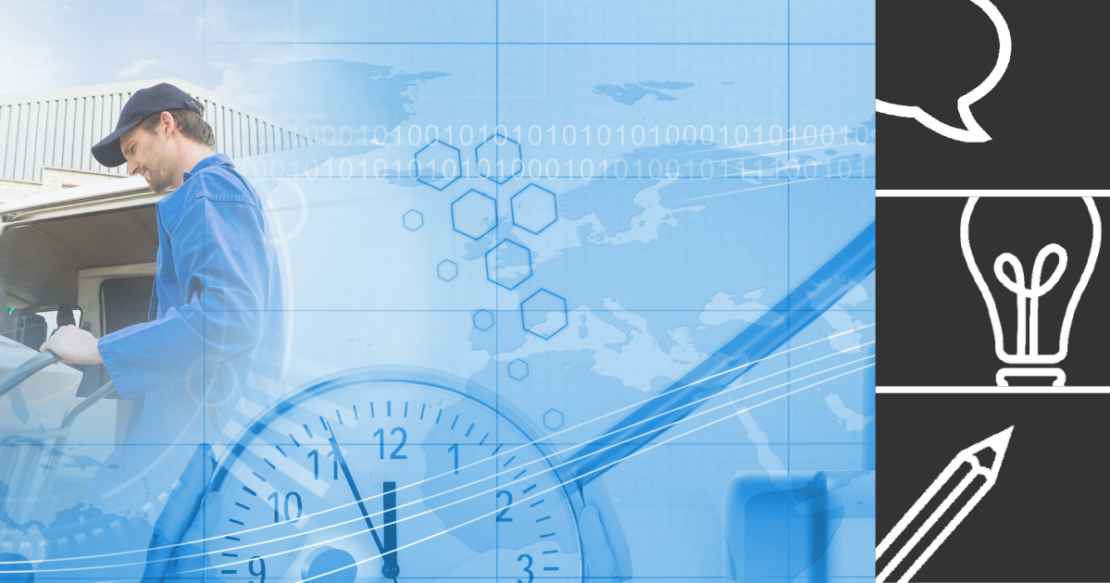 What is one thing your company has done to decrease delivery times? How has this impacted customer service?
When it comes to customer service, shortened delivery times can have a significant impact. To help small business owners find ways to decrease delivery time, we asked this question of other business owners and professionals for their best insights. From creating online services to having strategic warehouse locations, there are several ways to enhance your customer service by decreasing delivery times.
Here are nine ways to decrease the delivery time for improved customer service:
Create Online Services
Involve Yourself in the Process
Ask Clients About Their Expectations
Make Services In-House
Conduct Check-Up Calls Before Appointments
Promise a 24-Hour Approval Time Period
Integrate Efficiencies Into the Client Service Process
Try Agile Project Management
Prepare for Influxes of Orders
---
Create Online Services
One thing our company has done to decrease delivery times, in terms of our educational and certification program, is creating a course and put it online. This is in contrast to a live event that may be more difficult for people to attend and even revisit. Online courses allow for people to return to the material and training as often as they need. This also allows them to obtain this knowledge from anywhere — whether it's late at night and you're in bed or early in the morning with your first cup of coffee. We are able to create accessible information that fits their schedule the best. This way we're able to service a larger customer base that wants their certification, but have other responsibilities during the day.
Vanessa Molica, The Lash Professional
Involve Yourself in the Process
We are an integrated design and construction company. When a client comes to us to build their dream home, we are involved in the process from homesite selection to construction to interior design. The best part of our streamlined process is that our project team is entirely in-house, which creates a unique customer experience for our clients. We're able to deliver quick response times and overall great communication to keep our team and clients on the same page.
Rod Cullum, Cullum Homes
Ask Clients About Their Expectations
Getting projects completed on time requires communication with clients, so you're on the same page. I like to ask my clients about their expectations, so I can provide realistic timelines. It's also important to know about any travel plans they may have. Before they go on a big trip, I like to have major design decisions squared away. Clients appreciate having open communication when working with us!
Alisha Taylor, Alisha Taylor Interiors
Make Services In-House
As a dental lab, we need to stay up-to-date on the newest technologies and make sure that we are able to provide the best service to our customers. One thing we've done to decrease the time people have to wait for their dentures is to create them in-house. Working hard to expand our skillset and keep up with these technologies allows us to offer services from same-day denture repairs to dental crowns. This relieves the nerves for our customers, so they don't have such large lag times while trying to fix their smiles, and in turn, helps build strong customer relationships.
Henry Babichenko, Stomadent
Conduct Check-Up Calls Before Appointments
As an appliance repair company, it is important for us to work efficiently in order to make the most of time for both our employees and customer satisfaction. We provide this positive experience by offering to call our clients a half hour before they can expect us at their home for an appointment. This has strengthened our customer service efforts because our team is held accountable to tasks and our client is not aimlessly awaiting our arrival. This tactic also shows a productive response time and customer interaction with each service we provide.
Alex Belladorsi, Appliance Technician
Promise a 24-Hour Approval Time Period
At LendThrive, we offer quick approvals within 24 hours of application. Our process is quite simple, just provide the basics, get pre-approved, answer any additional questions then the application is reviewed in 24 hours. Thereafter, you accept the terms, close, and get funded. With minimal paperwork, we are able to improve approval time with zero hassle so customers can focus on the things that matter most.
Sundip Patel, LendThrive
Integrate Efficiencies Into the Client Service Process
By creating efficiencies in our client service process we are able to build a competitive advantage while also better satisfying our customers' needs. Efficiency is one of the six ways we are better than our competitors. We are not only efficient with cost management but also with our time. Our manufacturing recycling process involves discovery, proposal, implementation, service, and continuous improvements. By always looking for additional opportunities to enhance our service, we are able to improve performance in service quality, cost, and equipment pick-up time.
Danny Torres, Generated
Try Agile Project Management
At Markitors, we've taken a hard look at our workflows and optimized them using the Agile methodology. This has allowed our team to expedite many processes and deliver high-quality and timely deliverables. Likewise, we've improved our overall communication — information is easily accessible, allowing for the team to make prompt and educated decisions for our clients.
Desiree Cunningham, Markitors
Prepare for Influxes of Orders
Few companies have been immune to the impact COVID-19 has on its delivery times, and ours is certainly not one of them. Just over a year old and rapidly growing, we're still trying to predict demand accurately. But nothing is more frustrating — for our customers and us — than late delivery. To counteract COVID's impact, we've made more aggressive orders from our formulator on our hero products to ensure they never go out of stock. That, along with having active, ongoing conversations with our fulfillment center about ways to improve efficiency, and we're doing all we can to ensure on-time delivery.
Robbie Salter, Jupiter
Terkel creates community-driven content featuring expert insights. Sign up at terkel.io to answer questions and get published.