July 28, 2021
Posted by:

Thylan Le

Category:

Blog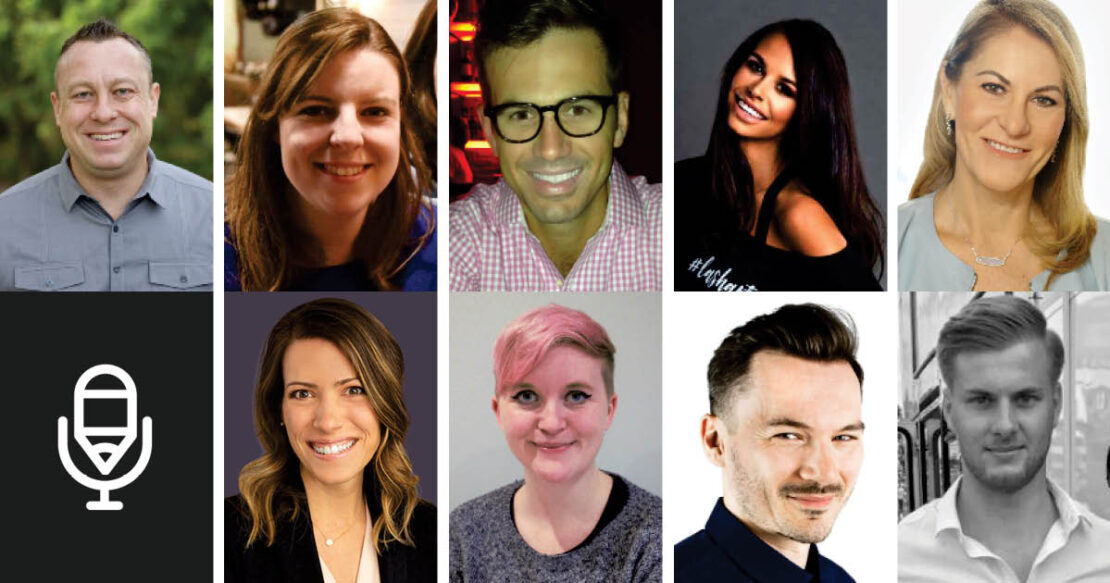 What is one way you use referral programs at your company?
There has to be more than one way to get someone talking about your brand, right? To help business owners understand the benefits of a referral program, we asked CEOs and business professionals this question for their best advice. From establishing your brand as reputable to bringing others into the joy of working at your company, there are several ways to think about referral programs that might help you implement one and expand your business for years to come.
Here are nine benefits of referral programs:
Maximize Trusting Relationships
Add Talent That Best Aligns
Brings Others Into the Joy
Keeps People Talking
Trust Authentic Reviews
Launch Partnerships in Confidence
Establish Brand as Reputable
Highlight Variety in Company Culture
Prioritizes Customer Experience
---
Maximize Trusting Relationships
Referral programs are a great way to maximize trusting relationships for business opportunities. At TruPath, our referral program uses our trusted partner relationships for clients and contacts with direct placement staffing needs. Through this program, our partners provide warm introductions to companies with hiring needs for a referral bonus.
Ryan Nouis, TruPath
Add Talent That Best Aligns
At our company, we use referral programs to help us fill open positions. If a current employee refers someone for an open role, and that person is hired and stays with the company for three months, the referring employee gets a $1,000 bonus. Sometimes, the executive team will raise the bonus if the open role is critical to the organization and they want to get it filled quickly. It gives us a huge incentive to look at our network and consider who we know that might be good candidates for open positions and gets us more involved in the company as a whole.
Jenn Fulmer, TechnologyAdvice
Bring Others Into the Joy
Here at Cruise America, we use a network program, specifically for our RV rentals. In exchange for hosting displays of rentals and handling some customer service, we pay a commission for every rental they're able to convert. Small businesses can fill out an application to participate as long as they fit the criteria. This program allows others who like to work with rental RVs or really enjoy our business to share some of the glory in helping people plan out their trips and putting our name far and wide.
Randall Smalley II, Cruise America
Keeps People Talking
Word of mouth is so important when it comes to your brand and your company. People talk, and using that to your advantage is crucial. I strongly advocate for doing something small but appreciative for your customers. Offering 10 or 15 percent off their next service if someone mentions the client's name or mentions that someone referred them goes a long way. We also offer discounts for our brand ambassadors. After students take specific courses, we provide a certain percent off of our products.
Vanessa Molica, The Lash Professional
Trust Authentic Reviews
Referral programs are generally great for businesses as they encourage existing customers to recommend brands to their friends and families. At Side by Side Pet, instead of referral programs, our customers can give their authentic feedback through reviews. As a company, we generally rely on SEO and digital PR strategies to make it much easier for our target audience to find our products online. Once our target audience finds us, they can trust the product reviews and testimonials when making the final purchasing decision.
Carol Bramson, Side By Side
Launch Partnerships in Confidence
Referrals are naturally based on trust. At Markitors, we have found that referred clients come in with a positive opinion of our organization, knowledge of our value propositions, and confidence in our expertise, which helps us hit the ground running. We also experience the value of referrals on both sides, having clients refer our services and providing referral partners in return. In this way, we have expanded our client base and built lasting relationships.
Jenn Christie, Markitors
Establish Brand as Reputable
We are an HR software-as-a-service (SaaS) company that regularly partners with HR consultancies to recommend our software to their clients. Many of them are also direct customers of ours, too, with their own accounts for their business. A lot of HR consultants find HR software to be a useful value-added service for their offering, plus they get 25% commission, so it's great for getting extra revenue. On our side, we're getting our software recommended by HR experts who want to deliver the best services for their clients. So it's a win-win!
Camille Brouard, Myhrtoolkit
Highlight Variety in Company Culture
Beyond the obvious "finders fee," we also offer our employees a tiered system of prizes and rewards. Depending on the seniority of the hire, how long the referral stays at the company, and the number of successful referrals. The prizes vary greatly from as little as $50 gift cards to a 2-week all-expense-paid trip to an exotic destination of your choice. While it's extremely difficult to earn the main reward, we've seen employees at our company welcome and embrace the idea. Between new phones, electronics, and tickets to concerts and sporting events, our referral program has been a resounding success amongst our employees.
Bart Turczynski, ResumeLab
Prioritize Customer Experience
A referral program is nothing without its customers. If you are planning to launch a program, it is important to develop relationships with your customers. Take the time to have conversations with your customers. Listen to them and respond honestly. After all, these customers are similar to those who will be approached by your referral program, so consider them your direct line to understanding the market. At the end of the day, if you are aware of the experience you are offering and ensure that it inspires a positive brand affiliation, customers will be happy to share it.
Oliver Andrews, OA Design Services
Terkel creates community-driven content featuring expert insights. Sign up at terkel.io to answer questions and get published.