June 11, 2021
Posted by:

Karen Culver

Categories:

Content Strategy, Print, Uncategorized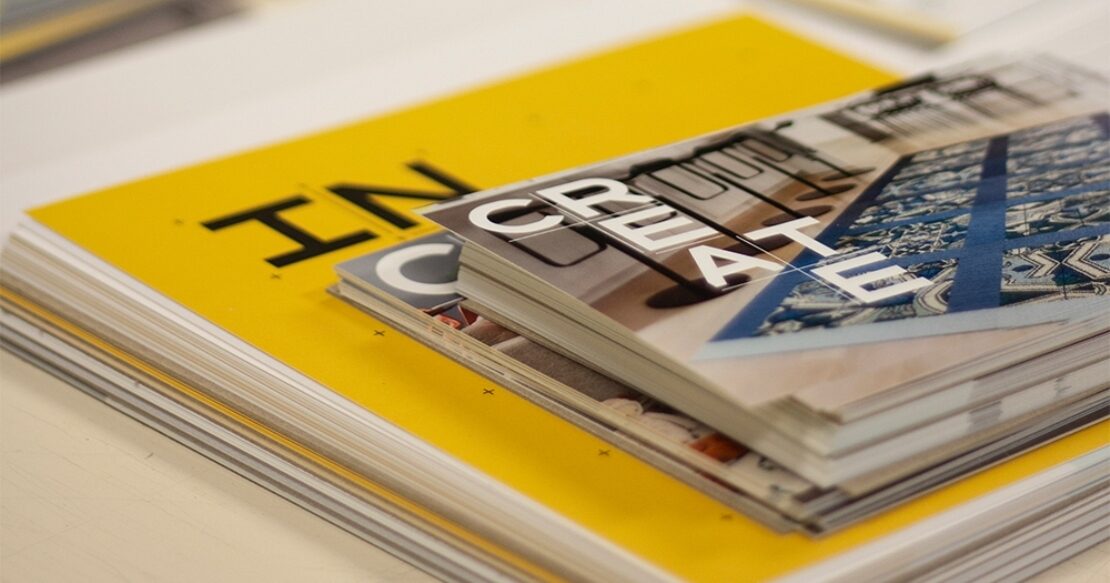 When your digital marketing looks like everyone else's, it gets lost in the shuffle. Consumers are so overwhelmed with digital marketing that they are tuning out.
Enter custom printing services.
Careful craftsmanship can create a consistent, cohesive campaign that looks the same on screen as in your hands.
With the right printing partner, you can flip the script and make your marketing bold, tangible, and actionable. Below are six ways that you can merge digital strategies with print marketing:
Printed Agendas & Catalogs for Virtual Events
Catalog Printing
Print-on-Demand
Variable Data Printing
The Print Movement
Print that Supports Marketing Efforts
1. Printed Agendas & Catalogs for Virtual Events
In the last year, most business transactions, meetings, services, and events have transitioned to the virtual world. While many events will go back to in-person eventually, there are also many that have likely seen the benefits of gathering online.
Online networking is a little more challenging than in-person, making a printed agenda or catalog for attendees that much more valuable. Printed materials can help to maintain engagement while also building excitement for the event. Studies show that they also hold attention longer than digital communication.
2. Catalog Printing
It is a modern myth that catalog shopping is dead. In fact, catalogs are one of the oldest and still highest profiting marketing strategies. The visual experience and inspiration found in high-quality catalogs are often the "first push" for buyers, guiding them to websites and stores to make purchases.
By printing catalogs that compare to the glossy pages of magazines, you create works of art that customers actually look forward to receiving and flipping through. Some catalogs are so stunning that they have even been archived to trace the changes of the great outdoors.
Turning tangible pages keeps catalogs in homes for months, far longer than the average five minutes that consumers spend on websites.
3. Print-on-Demand
When building a brand online, it is important to achieve a consistent look and feel that is both recognizable and engages the target audience. Working with a print partner who offers a personalized print portal ensures consistency from digital to print and offers a ton of time-saving benefits.
Digital content – think text, logos, or full PDF designs – are managed through the portal and available to print quickly and easily. Everything from business cards to flyers and yard signs are readily available to everyone you designate – and can ship anywhere.
Web to print streamlines the printing process, making it ideal for anyone who needs cost-efficient print products (especially franchises with multiple locations). Print-on-demand reduces redundancy and costs while boosting brand consistency.
4. Variable Data Printing
Variable data printing uses software to personalize direct marketing print products. Client information is gathered and stored in unique databases, making text, images and graphics easily changeable from one print to the next, all in the same printing process.
Personalized direct mail increases audience engagement, leading to more conversions. According to Infosys, 86% of consumers state that personalized marketing drives buying decisions. Why send the same message to 100 different customers with different values when you can personalize messages for each one?
5. The Print Movement
What would happen if your phone or computer crashed and you lost all the photography you had been storing on them forever? The print movement encourages everyone to get all of those digital images printed to paper and displayed. It's led by the Professional Photographers of America and backed by photography industry giants like Canon, ChromaLuxe, Fuji Film and Kodak.
Not just for consumers, businesses can also join the movement. Build pride and camaraderie by displaying groundbreaking, company events, featured employees, new products and so much more!
6. Creative Printing Supports Marketing Efforts
Custom, creative printing services can enhance nearly all marketing efforts. Looking to be a cut above? Consider custom cutouts designed through a Zund router. Create lines, curves and swoops on up to seven feet of multiple substrates like metal, board or acrylic. Perfect for life-size objects, photo ops, tradeshow/expo booths and especially standout signage.
Looking to drive home a theme to keep an audience captivated? Nothing beats custom printing! From small formats like invitations, brochures and postcards, to larger-than-life wall wraps and product packaging – using creative print options only bolsters a comprehensive marketing strategy.
To explore how print marketing can support your digital efforts, work with a professional graphics printing service to discuss how to get your message to customers in a creative way through print that is efficient and works within your (or your client's) budget.
Artisan Colour creates high-impact displays and print marketing that bring your brand to life – contact one of our print specialists to discuss your creative vision for your marketing today!
Artisan Colour is the print sponsor for the AMA Phoenix.