May 21, 2021
Posted by:

Thylan Le

Category:

Blog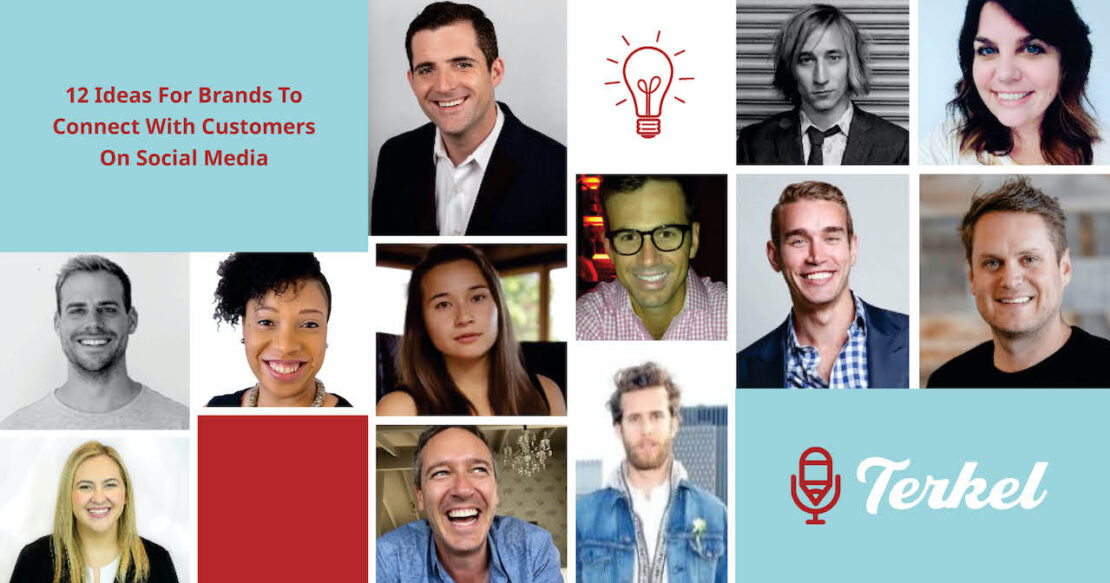 What is one way a brand can effectively connect with customers on social media?
To help your brand effectively connect with customers on social media, we asked PR professionals and social media experts this question for their best advice. From showing off your team to focusing on one platform, there are several things that you can do for your brand to connect with customers on social media effectively.
Here are thirteen ways a brand can effectively connect with customers on social media:
Engage With Challenges
Show Off Your Team
Up Your Digital Marketing Budget
Forget The Chatbots
Give A Call To Action
Create Inclusive Content
Reels Optimize Your Reach
Authentically Partner With Influencers
Tell A Story
Connect With Customers
Use A Social Listening Tool
Focus On One Platform
Get Personal And Open Up
---
Engage With Challenges
Brands can connect with customers on social media by posting engaging content with hashtag challenges that would pique the interest of their target audience. For example, during the pandemic environment, people might be interested in staycations and road trip experiences. By simply publishing a hashtag challenge and encouraging your audience to share their pictures and video clips of their staycations or road trips, brands can effectively connect and encourage engagement with their customers.
Randall Smalley, Cruise America
Show Off Your Team
To connect with your customers on social media, you can't look like a COMPANY. Think about that. You can't look like a CORPORATE company. You have to look like PEOPLE. Humans. Happy people. The best way to connect: Show your real happy staff and your real happy customers. Please stop with the stock footage and the stock video. My tip as a video marketing expert? Hire a film crew for one day and create 10 pieces of content with five staff and five customers of their story and cut it down into 60-second pieces of content.
Trevor Rappleye, CorporateFilming.com
Up Your Digital Marketing Budget
Small businesses should increase their digital advertising budgets on social media platforms like Facebook and Instagram. There are currently 3.8 billion users on social media. In the past two years, we have devoted significant resources to expanding and promoting our social media reach and creating unique ways to interact with that vast audience. Instagram-guided tours of our homes, drone fly-throughs, and segments where we share cocktail recipes ("Cocktails With The Cullums") while showcasing vendor partners and the custom homes we build are a few examples of ways we have embraced social media and the endless possibilities it offers.
Rod Cullum, Cullum Homes
Forget the Chatbots
Not just since 2020, people use social media for support requests of all kinds. With a growing business usually comes a growing need for customer support. At some point, the personal touch gets lost, and people face a chatbot—the online version of the "press 1 to .., press 2 for …" phone guidance system. This drains all personality on social media. Avoid falling into this cost-saving trap. Instead of investing in keeping your customers away from actual humans, invest in the processes that happen "behind" humans. Instead of a chatbot, make sure to have a person reply and organize the internal follow-up using cost-efficient tools and systems. Your happy customers will pay you back double the minimal lost cost savings.
Hays Bailey, SHEQSY
Give A Call To Action
Engage with your audience on social media by giving them a call to action. Tell your audience to share using a hashtag for hashtag campaigns or comments on your posts. When they do that, respond and reshare posts that your brand is tagged in. People like being rewarded, and this also encourages others to join in on the fun.
Rronniba Pemberton, Markitors
Create Inclusive Content
People tend to connect with brands that they feel like they can relate to. Brands that encourage diversity and size inclusivity in their branding, whether that's within ads, posts, or influencer partnerships, are better able to connect to a larger audience of people. When a consumer experiences a brand that features people that look or act relatable, those consumers are more likely to feel connected and buy into the brand.
Marissa Litner, SmartRent
Reels Optimize Your Reach
I cannot emphasize enough the importance of Reels in your Instagram strategies for 2021, but the thought process behind the importance of Reels has lasting implications across all social media platforms. Instagram rewards accounts that use their entire suite of features, but this has become even more pronounced as Instagram tries to use its Reels rollout to compete with TikTok. Instagram will limit your reach if you don't use Reels—and Reels is a wonderful opportunity to reach new accounts on the Explore page regardless. Similarly, most social media platforms have a strict algorithm that rewards accounts that are active on their sites, posting regularly, using all of their features, and interacting with other accounts. You can't connect with customers on social media if they can't find your posts, so ensuring that you optimize your content within a social media platform's algorithm is entirely essential to that customer connection.
Vincent Bradley, Proper Wild
Authentically Partner With Influencers
We've found that being authentic is a super important part of creating engaging social media content that your customers will connect with. For example, influencer partnerships can be very useful, but we make sure our influencer partners already loved our products before joining the team. We partner with female athletes because our company was founded by a female athlete and created to satisfy the needs of female athletes. Our products are for everybody, of course, but partnering with female athletes ensures that our influencer partners understand our core values. Centering your social media strategy on your company's core values helps your message connect effectively on social media.
Rachel Geicke, Snow Monkey
Tell A Story
Your business's social media strategy needs to tell a story. My company's posts use our branding narrative to tell customers what they can expect from an experience with us—quality, luxury, and timeless elegance. If you can sell your brand story through your marketing, your customers will be buying more than just a product. They'll be buying a dream and will be one step closer to an aspirational life.
Yuvi Alpert, Noémie
Connect With Customers
Not everything has to be about business when it comes to interacting with your customers on social media. Find common interests with your followers/target audience and build a reputation for your brand. This can be through discussing trending/heated topics through Instagram polls, Instagram Live, Facebook Posts, Tweets, etc., or just by occasionally posting about something non-related to business. If customers are going to follow you, they will want to see your content, but they'll also want to see interesting photos/quotes featured throughout their feed, rather than being bombarded with sponsored advertisements.
Brandon Brown, Grin
Use a Social Listening Tool
Utilize your social media profiles to build up trust with current and potential customers! People love to talk about products and brands online, and using your social media to listen to their feedback, comments, and suggestions can help build your reputation as a brand that cares. I would recommend investing in a social listening tool to better keep an eye on all of the buzz around your brand and products. Be the brand that is there for its customers! When you build up trust with your audience time and time again, you can avoid a tarnished reputation.
Melissa Haws, The Furnace Outlet
Focus on One Platform
There are multiple social media platforms businesses can use, but when growing a social media presence, it is best to only focus on building a following on one or two optimal platforms. Companies with informational content, resource links, and even witty product commentary should focus on a platform that allows for sharable written content like Twitter. Instagram is a useful tool for businesses to highlight their services, such as event vendors or architecture firms. Their photo feed can generate optimal engagement on that platform. It's important to remember that each social media platform has its own drawbacks. For example, a business profile on Instagram cannot post "swipe up" links on their "story" unless the business is Instagram verified with over 10,000 page follows. This is difficult to achieve and may take more than a year; therefore, linked content in a bio does not generate as much website traffic then if the business focused on generating local PR opportunities.
Shaun Price, MitoQ
Get Personal And Open Up
What separates small businesses from big corporations is the personal connections that small businesses can make with their customers and followers. People care who you are when you run a small business. They want to know about you, your family, and what motivates you. If you can open up and let everyone see who you are outside of your business, then you are going to see higher amounts of retention far more consistently. Aside from posting more personal content, also do your best to respond to comments from your followers and even follow some of them back to get to know them more too. This relationship can lead to you getting more organic growth and a better understanding of what people do and do not like about your products or services.
Chris Gadek, AdQuick
Terkel creates community-driven content featuring expert insights. Sign up at terkel.io to answer questions and get published.