May 20, 2021
Posted by:

Adrian James

Category:

Careers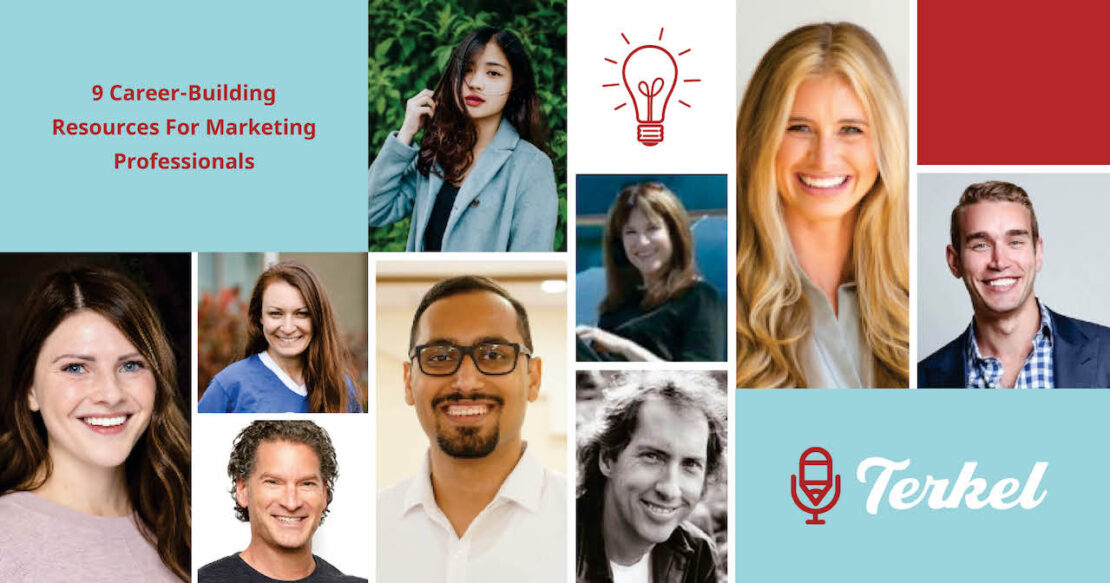 What is one resource all marketing professionals should know about to help build their careers?
To help you build your career as a marketing professional, we asked marketing experts and business leaders this question for their best tips. From staying updated with SEO to mastering google analytics, there are several ways that you can build your marketing career.
Here are nine resources all marketing professionals should know about to help build their career:
Build Your Network
Stay Updated on SEO
Find Marketing Communities
Dive Into Psychology
Get Acquainted with Keyword Tools
Keep Your Skills Sharp
Update Your Resume
Learn About Social Media Strategy
Master Google Analytics
---
Build Your Network
Networking is an essential part of any career growth. Fellow professionals are a great resource in providing recommendations and positive reviews that can help you to further your career. Let your authentic self shine in the workplace, and people will want to keep working with you.
Gregory Drambour, Sedona Retreats
Stay Updated on SEO
Understand the concept of SEO. There are so many elements of digital marketing that are great to know and understand, but having expert-level knowledge about SEO is a great career builder. I use Search Engine Journal (SEJ) as a resource to better my knowledge and progress my career in SEO.
Kayla Centeno, Markitors
Find Marketing Communities
Look for forums and discussion boards where marketing professionals come together to discuss the business and the latest trends. Places like Indiehackers and marketing subreddits on Reddit can be informative places to learn from. You'll get news, ideas, inspirational stories and connect with the community at large. This can help you get insights that you can apply to your workplace.
Syed Balkhi, WPBeginner
Dive Into Psychology
One important aspect of successful marketing is a true and meaningful connection with customers. To do this effectively, it is important for marketers to understand the psychology behind human connection and behavior. Diving into resources that explore those topics can effectively help marketers achieve their goals and connect with their audiences. Psychology Today and other publications that explore human psychology can be, while not the very first obvious choice, a valuable one.
Natalya Bucuy, LiveHelpNow
Get Acquainted With Keyword Tools
Marketers should not overlook the power of keyword tools. By using keyword tools, you make sure your content fits the interest of people looking for your service. The tool also tells you the difficulty of ranking on the first page of Google. In addition, you can use the tool to do competitive analysis and make sure you can beat the online competition for readership. By using keyword tools, you find you can get Google traffic to your marketing website for years.
Janice Wald, Mostly Blogging Academy
Keep Your Skills Sharp
Any marketing professional that has been in the industry long enough will be familiar with HubSpot, which is a popular tool that is used to help bolster market lead generation and improve upon customer relationships. In this regard, it comes with HubSpot Academy, which is essentially an educational resource that provides numerous resources and marketing information ranging from online marketing, advertising, SEO lead generation, and more. It provides many materials that will help foster the different skills needed in generating and maintaining marketing leads. However, I believe the most useful feature of this resource is the work-at-your-own-pace courses.
Caroline Lee, CocoSign
Update Your Resume
I am super pleased with the templates provided by Canva to update your resume to look both appealing as well as more friendly for the readers. As a marketing professional, you should be able to create a resume that is going to be attractive as well as eye-catching without being overly distracting. Gone are the days of a black-and-white Times New Roman bullet-point resume. Similarly, I use Canva for a host of other tasks in my day-to-day as a small business owner. I can create Facebook and Pinterest posts, find photos (I pay for the upgrade, so I have access to more photos) as well as make flyers. I use Canva pretty much daily (which is more than the once or twice a year that I update my resume).
Kristine Thorndyke, Test Prep Nerds
Learn About Social Media Strategy
Sprout Social is great for marketing professionals that want to learn more about the world of social media marketing. Their resources go beyond content scheduling and publishing into analytics, best practices, and conversation management to give you a holistic overview of your social media strategy, and the Sprout Social blog explains in detail the how and the why behind their biggest social media tips.
Vincent Bradley, Proper Wild
Master Google Analytics
Anyone looking to build a career in marketing should have an in-depth understanding of Google Analytics. Many businesses rely strongly on Google Analytics' conversion tracking and behavioral statistics, and it's a must-have on any marketing resume. Fluency in Google Analytics may not set you apart from the pack—but without it, you'll be putting yourself at a disadvantage.
Bill Glaser, Outstanding Foods
Terkel creates community-driven content featuring expert insights. Sign up at terkel.io to answer questions and get published.