April 21, 2021
Posted by:

Adrian James

Category:

Branding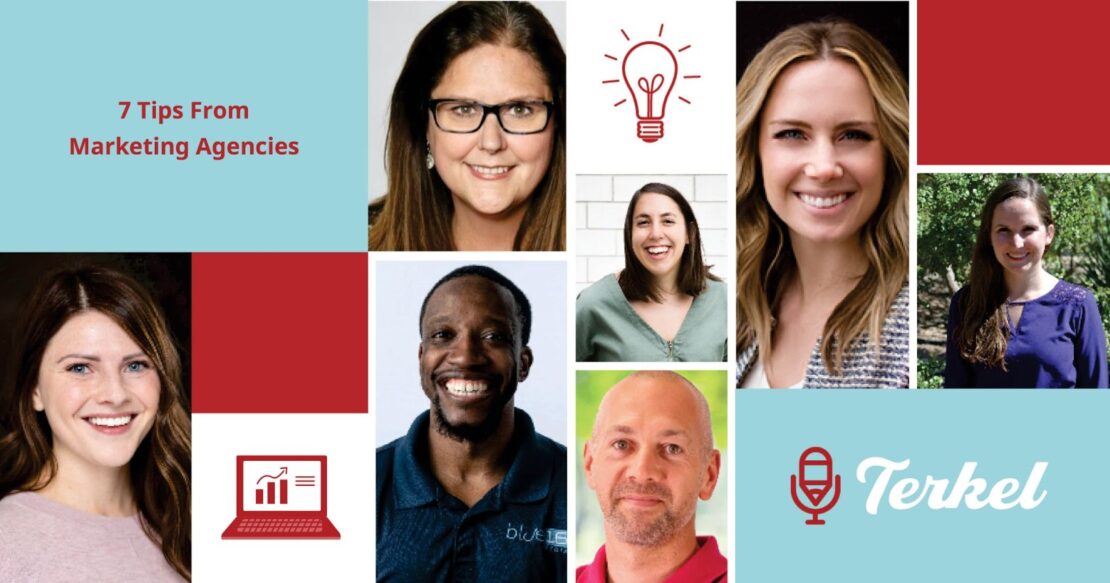 How can someone start a marketing business? Marketing agency owners and freelancers, please share your best tips.
To help you find the right first steps in starting a marketing business, we asked marketing agency owners, freelancers and business leaders this question for their best tips. From becoming an expert in one area to networking like a champion, there are several great tips that may help you figure out how to start your own marketing business.
Here are seven strategies to start your own marketing business:
Become An Expert In One Area
Just Get Started
Use Your Connections
Find A Business Partner
Start Small, Then Collaborate
Network Like A Champion
Niche Down
---
Become An Expert In One Area
I work at Markitors, a digital marketing agency specializing in SEO. Once upon a time, we used to be a jack of all trades. We offered social media management, PPC, email campaigns, as well as SEO. As a company, we sat down and evaluated what our strengths and weaknesses were. We were thriving at all things SEO-related and decided to go all in to focus on this area of digital marketing. We started to get really, really good at SEO. (Google "digital marketing company for small business"… do we come up on the first page of Google?) and decided that was going to be our area of expertise as a company. To anyone looking to start their own marketing business, start your focus in one area!
Kayla Centeno, Markitors 
Just Get Started
I think the best way to start a business is to reach out and let people know that you are starting your business. You might trade services but I think you want to make sure if you trade or barter services that you are clear about what the regular cost is and why you are doing it. You want to be very careful especially if you are just getting started that you balance between the short-term wins and experience and the long-term growth of your organization.
Gresham Harkless Jr., Blue 16 Media
Use Your Connections
If you're interested in starting a marketing business or freelancing in marketing on the side, chances are you already have several connections you can use to get started. When searching for clients for your marketing services, past employers, coworkers, and people you met at industry events can all become your clients! Reach out to your connections and let them know what you can offer them. They can become your first clients, and they can refer you out to their connections in need of your services as well!
Jennifer Klemmetson, Radiall
Find A Business Partner
There is no doubt you can do it alone, but there is so much value when you team up with an amazing business partner. This partnership allows you to bounce ideas off of each other and motivate one another and fill in for the other when necessary. It also allows for your business to grow beyond you as an individual if that is important to you.
Audrey Hutnick, Smallwave Marketing
Start Small, Then Collaborate
Starting small is the best way to get really good, get clients, and best of all, good reviews and referrals. There are lots of people already in the market, but there's room for everyone, you just need to get your footing and become really good at one thing at first. Then you can add other thighs to your list. Next comes collaboration. To start your own marketing business you will at some point need a team to assign certain tasks because otherwise, you will be spreading yourself too thin.
Abby Herman, Snap Agency
Network Like A Champion
The best thing you can do as a marketing agency owner or consultant is to develop a strong network. Most of your clients are going to come from a referral (even more so as a start-up), so it's vital you set aside time to both engage with existing connections and make new ones. Here are my top 3 suggestions for networking beginners: 1) Think of every interaction as a marketing opportunity. In practical terms, this simply means that every time you talk with an old co-worker or friend, you need to talk about your business (it's not bragging, it's networking!), 2) Get active on social media. The easiest way to do this is to engage in conversations that are already happening around your area of expertise, i.e, like, comment and repost!, and 3) Join interactive forums and groups where your customers are likely to be and give good advice on a regular basis. You'll be surprised how fast your reputation grows!
Amy Zwagerman, The Launch Box
Niche Down
The tendency is to think "we can work with anyone and do anything" and that by being niche you are missing out on lots of work. The opposite is true. Someone once said to me, if you had a knee problem, would you rather go to a general doctor or a knee specialist? The same rings true for your business. Focus on one area of marketing and do that well. At MailNinja, we are an email marketing agency, and that's all we do. This has helped us work with some great brands and partner with Mailchimp.
Doug Dennison, MailNinja
Terkel creates community-driven content featuring expert insights. Sign up at terkel.io to answer questions and get published.