March 16, 2021
Posted by:

Adrian James

Category:

Uncategorized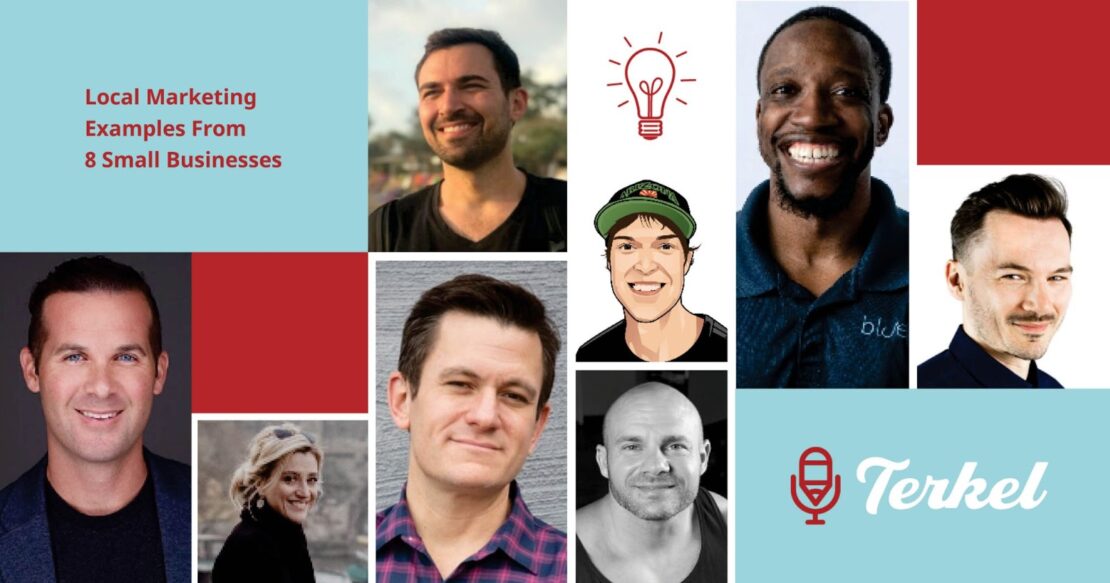 How is your business effectively marketing on a local level?
To help your business effectively market on a local level, we asked creative business leaders and PR professionals this question for their best advice. From keeping relationships alive to utilizing Google My Business and pay per click, there are several great ways you can effectively market on a local level.
Here are eight ways to get your business effectively marketing on a local level:
Host Events At Local Universities
Keeping Relationships Alive
Connect With Local Professionals
Micro Sites For Local Cities
Google My Business And Pay Per Click
Use Tactics To Keep Your GMB Profile Robust
Handwritten Thank You Note
Word Of Mouth Referrals
---
Host Events At Local Universities
At UAT, we have been effectively marketing by getting involved in our local tech communities and organizations. We host events on our campus, bring local speakers to do talks and actively partner with tech companies in the surrounding area. This involvement brings up our brand awareness in the local community and creates a stronger bond with the private sector of tech in AZ. We make it a point to do community work with local school districts, organizations and companies to be a well-known educational institution in AZ.
Mark Smith, UAT
Keeping Relationships Alive
Phoenix is the biggest smallest city in the US. Yes, there are five million people and counting. But in business, it seems like everyone knows everyone in our community. When it comes to local marketing, it seems that the best strategy is to keep nurturing new and existing relationships. Businesses grow, objectives change and staying in touch with people in your network can present opportunities when you least expect them.
Brett Farmiloe, Markitors
Connect With Local Professionals
A strong part of our marketing strategy is outreach through our daily I AM CEO Podcast. We usually have regular ways that we reach out, and one of those ways is our DMV CEO site. We reach out to network, connect with local CEOs, entrepreneurs and business owners to be on the show. It also leads to networking and web and SEO opportunities for our team.
Gresham Harkless Jr., Blue16Media
Micro Sites For Local Cities
For some markets, we create micro sites related to our industry. A micro site is a website with a very specific niche. For example, we have a team-building site dedicated to activities and events in Phoenix. The reason this tactic works is that the specificity of the topic gives it a good boost in search rankings. The sites can quickly make it to the front page, and in some cases, even the top three results. These sites tend to be low traffic volume but still a helpful part of our lead generation process.
Michael Alexis, Teambuilding
Google My Business And Pay Per Click
I think many businesses should be using Google My Business (GMB) and pay-per-click (PPC) data from Google ads to drive website SEO. It may take a website developer with SEO knowledge, but it works. GMB and PPC results provide marketplace data as to what terms are being used locally to showcase your business and what locals in your marketplace are actually interested in and "clicking on." Then, create a blog or webpage to drive local search results using the keywords and phrases. For example, if your company GMB is being showcased using the key phrase "lawyers in Scottsdale," create a business web-page called www.(domainhere.com)/lawyers-in-scottsdale. When a lawyer in Scottdale is searched online locally in the future, not only will your GMB profile show on the right, but potentially your website page on the first page giving your business even more visibility and credibility to take a potential lead to a sale.
Patrick Menzel, Internal Profits, LLC
Use Tactics To Keep Your GMB Profile Robust
To keep your robust Google My Business presence, try incentivizing people to leave (ideally positive) reviews. If your product or service is of high quality, it becomes a win-win situation. One strategy is to offer a 10%-15% price discount on the service in exchange for a review. At no point should you try to imply that the review needs to be positive, but it's fair to mention that if the customer is happy with the service, you're willing to offer it here and now, trusting them to leave the review later. This is a lot of trust to invest in a stranger for sure, but I've seen this approach do absolute wonders both in terms of quantity and, most important, quality of reviews they've received on Google.
Bart Turczynski, ResumeLab
Handwritten Thank You Note
Whether customers are local or geographically dispersed, one of the best ways for a business to market itself is through a handwritten thank you note. Since 2014, we've sent 2.5M handwritten notes on behalf of companies. The thing we've been amazed by over that period is how the power of a handwritten note can build deep and lasting bonds with customers. This is especially true for locally-driven businesses like real estate agents, attorneys and more.
David Wachs, Handwrytten
Word Of Mouth Referrals
Cadence Education is the premier leader in early childhood and private elementary education with more than 200 preschools across the United States, including several in the Phoenix area. Most parents looking for infant care or early childhood education not only want the best school, but they also want a school that is close to home. That's what makes local marketing so important for our business. We've found that the best form of local marketing is providing a premium experience that gets parents talking about how much their child enjoys our schools. An increase in word of mouth referrals typically results in increased enrollments and interest, so we offer referral incentives for our families. Of course, we also invest in local advertising and PR initiatives, but in an industry like childcare, nothing will ever take the place of referrals and recommendations from happy families.
Jeanne Kolpek, Cadence Education
Terkel creates community-driven content featuring expert insights. Sign up at terkel.io to answer questions and get published.