January 7, 2021
Posted by:

Adrian James

Categories:

Business plans, Uncategorized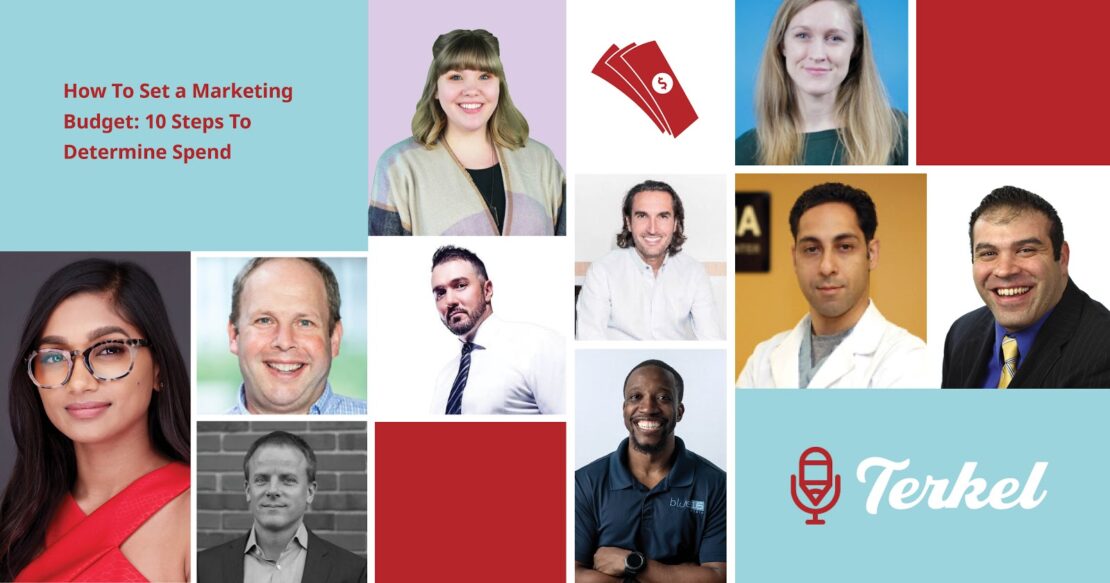 How should a business set its marketing budget for 2021? 
With so many unknowns carrying over from 2020 – vaccines, new leadership, new virus strains – how can marketing professionals and business owners establish a plan with a defined marketing spend?
We asked marketing professionals and business leaders for the steps they are taking to determine marketing spend as they look ahead at the new year.
Here are 10 steps to take when determining how to set a marketing budget.
---
Perform a Budget Analysis
One of the most important things I've found is to do a budget analysis before setting a marketing budget. Go over everything you spent money on this year, and determine whether you need to spend money on that same thing again next year. Sometimes we buy things or subscribe to things we don't necessarily need to continue with. You'll more than likely find a few hundred to a few thousand dollars a month you can cut for the next year. Once you determine what to cut, you'll hit the ground running on a new marketing budget aimed at increasing profits on a month over month basis.
Ben Walker, Transcription Outsourcing
Break Down Your Budget into Areas
You should look backward before you "pass go and collect $200." It's a really good idea to take some time to understand what worked this year and what didn't. Your marketing budget should be broken out into four areas, including places to continue to invest, places to invest more, places to invest less, and places to gamble. When you take the time to analyze performance from the previous year, it'll be a lot easier to set realistic goals, build a budget, and allocate funds where they'll be most effective.
Elliot Brown, OnPay
Set Your Marketing Goals
If you want more traffic, you need to have content marketing in your budget. If you want to convert more leads on-site, you need a budget for testing out popups or live chat. Before you start assigning dollar amounts, get specific. How much new traffic do you need? What's your goal conversion rate? With specific, prioritized marketing goals, you can determine where you need to spend your budget in order to make 2021 a success.
Ceillie Clark-Keane, Unstack
Research Your Competitors
In order to create a solid marketing budget, you first need to identify which strategies you will be utilizing and prioritizing in 2021. Once you have an idea of which channels you plan to utilize (i.e. paid ads, search engine optimization, social media, etc.), you should then prioritize them and research what your competitors are doing in each space. This will give you an idea of what you need to spend or how much content you need to create to compete!
Nikitha Lokareddy, Markitors 
Allocate a Portion to Social Media
Social media ads are the best marketing material for small businesses and should be considered when setting your marketing budget. Aside from being able to target a highly-specific audience, social media ads are also highly-scalable and budget-flexible. Since small businesses do not have a big budget to spend, small business owners will love social media ads' flexibility—it gives them more control over their cash flow. Immediately changes are easy to make, mainly if cash flow is low.
Yaniv Masjedi, Nextiva
Take the Workplace Digital Transformation into Consideration
A step to keep in mind while making your marketing budget for 2021 is to consider COVID-19. More businesses and employees are working remotely, which translates to having digital marketing tactics and strategies exposed to a much larger audience. Direct mail may not be the best strategy for B2B firms, as some businesses are not actively reporting to an office just yet. These factors could change once COVID-19 is under control sometime in 2021.
Larry Drago, Independent Marketing Consultant
Keep It Simple
Most businesses saw their marketing budgets change in 2020. When preparing for 2021, businesses should seek to keep their budgets simple knowing that market volatility may influence marketing strategies throughout the year. Keep it simple, but also build and plan for change.
Megan Chiamos, 365 Cannabis
Stay Firm With Your Expenditures
As of right now, we can only guess at the business environment that we will be faced with in 2021. With so many questions still to be answered, the most important step to setting a marketing budget is to stay firm with your expenditures. If the economy is booming, then you can easily explain your decision, but if it isn't, then you'll need to remember that visibility will be imperative. So, don't allow the economy to affect your decisions, as you don't want to be left playing catchup when we all return to the "new normal."
Amir Yazdan, GroMD
Automate in the Right Places
Businesses should make sure that everything that can be automated is doing so for the purpose of cutting down on costs and making their results more effective. When you set your budget, be sure to make sure that the proper metrics and KPIs are utilized and in place to grow your brand.
Loren Howard, Prime Plus Mortgages
Set Aside Emergency Funds
COVID-19 has taught us that things won't always go as planned. Circumstances will force us to pivot and sometimes this change can be costly. If there are no funds to stand in for the change, the worst can happen. It is therefore prudent to cushion the business against unforeseen events by setting up an emergency fund as you plan a marketing budget.
Gresham Harkless Jr., CEO Blog Nation
Terkel creates community-driven content featuring expert insights. Sign up at terkel.io to answer questions and get published.