August 17, 2020
Posted by:

Adrian James

Category:

Uncategorized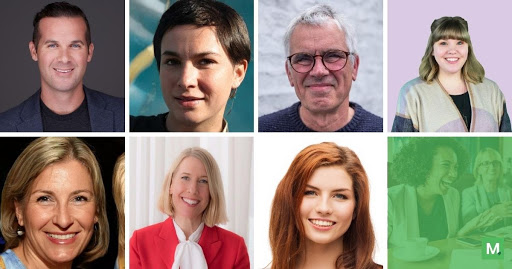 Creating a strong brand presence requires a significant amount of marketing. The way in which many brands get their traffic nowadays is from the internet. For that reason, keyword marketing has become a helpful tool for brands to continue to attract new customers who are searching for goods and services online.

But what is keyword marketing? And how can it benefit a business to utilize keywords? 

We asked seven thought leaders to explain what keyword marketing is and to share search engine marketing tips to make the best of a digital economy.  
Give The People What They Want
Keyword marketing is pretty simple: create content that satisfies queries frequently searched by curious human beings. As an SEO company, we practice keyword marketing by identifying search terms that are relevant to our target customers that also have an associated search volume. Then, we create content that best answers what people are looking to learn through their search. For example, "what is technical SEO" is searched an estimated 150 times per month. By answering that question, we are able to increase traffic to our website and introduce our company to prospective customers. To identify keywords and search volumes, try out Google's free Keyword Research tool. The tool produces data that provides you with insights about what people want online. 
Brett Farmiloe, Markitors
Focus on One Topic
For me, keyword marketing is finding that perfect word that can describe your business. In every article that we write, we make sure that we use as many keywords we can so we can give our clients the website traffic that they want. We talk meticulously about certain topics and come up with words that we can use as the key for the article's success.  The best tip is to solely focus on your topic. Make sure that you won't make a wide selection of topics and words so you can avoid mixing them up.
Samantha Moss, Romantific
Don't Try to Compete With Major Businesses
Keyword marketing is the use of specific words or phrases as targets for your website to rank for on search engines. Keywords are the golden ticket to SEO practices, which is what we use keyword marketing for. If you're thinking of incorporating keyword marketing into your strategy, don't try to use the same keywords that major corporations tend to rank for. You won't see much return on investment. Choose variations of relevant keywords to your business and make sure you include them in your site as organically as possible.
John Yardley, Threads 
Incorporate Tools in Your Keyword Research
Keyword marketing is essentially having your company rank for the top Google search results for a particular keyword or phrase. In order to do that, your website needs to be associated with those keywords through things like SEO. Software like Google Trends and Google Adwords are fantastic tools to help you gauge the popularity of certain keywords and other data related to keyword marketing.
Megan Chiamos, 365 Cannabis 
Know Your Audience
Keyword marketing is a marketing strategy that deals with the use of relevant keywords or phrases that will match a customer's demands which leads to gain in website traffic. It involves achieving top ranking in terms of search engine results and marketers use this to target potential audiences at a particular time.

We practice keyword marketing by researching the latest trends and incorporating relevant keywords to our content. We try to look at search engine results pertaining to the recent demands of the people and utilize that data to formulate a content.

My best tip for maximum optimization is to know your audience. By knowing who your potential audiences are and the topics that they usually talk about, you can identify keywords that will suit them well. Try to narrow down keywords that will specifically take them into your website.
Sonya Schwartz, Her Norm
Do Not Choose Keywords at Random
Keyword marketing should follow the flow of research, choose, include. Keywords are essential to developing a winning search engine strategy, but they shouldn't be picked at random. Research what keywords are relevant to your business and industry. Choose ones that aren't too difficult to rank for but will result in high search volume and then include those keywords in your content and in your ads. 
Kimberly Kriewald, AVANA Capital
Work Backwards
Our general practice is to start by inputting a subject for a blog post into a keyword research tool. The tool will then provide a list of related keywords. We then sort that list of related keywords by volume, so that we can see which keywords are searched most often. We then go through that list to find the most relevant keywords, with the highest search volumes related to our subject. We then think of ways to make substantive additions to our blog post which address those related keywords. To be clear, it is important to not simply include the related keywords in the blog post (i.e. keyword stuffing). Rather, an effort must be made to include substantive discussions in the post which address the questions underlying each of the related keywords. By doing this, the blog post has the greatest chance of ranking well for multiple high volume keywords and getting as much exposure as possible.
Jessica Rose, Copper H2O