May 10, 2020
Posted by:

Adrian James

Category:

Uncategorized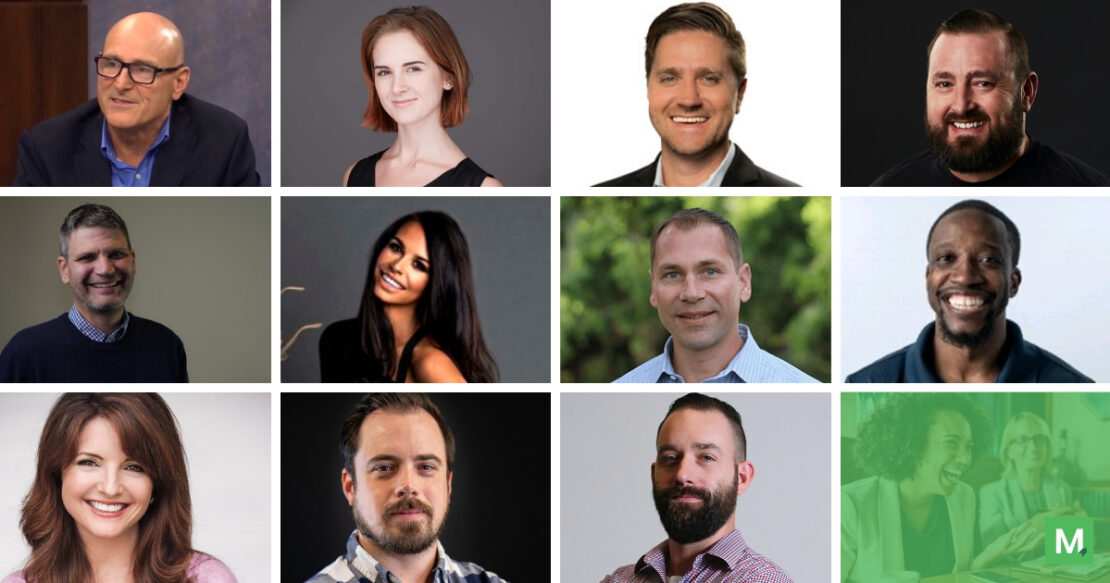 To say the marketing industry moves quickly would be an understatement. With new marketing tools and tactics constantly appearing, staying on top of recent changes can be challenging. How do you keep up to speed with changes in the industry? Our suggestion: learn from business leaders who work to continually improve their own marketing strategies.
Below, 11 experts share what's on the horizon in the marketing industry.
Demonstrate Value
Managing, interpreting, and mining data to help make better insights and demonstrate value is vital. We have more capability than ever to demonstrate our value to companies and clients. I also think we need to ensure that automation does not erode or take out the soul of our industry. I still think the most human company wins. Its how we use technology to supplement the human experience that is vital.
Thomas Ahern, Embark Behavioral Health
Micro-Influencers
Brands are taking advantage of the prevalence of social media by partnering with everyday people who have midsize followings (e.g. 1000+ followers on platforms like Instagram). Sponsoring micro-influencers is a simple way to reach a large audience quickly and in a way that doesn't feel too salesy. The influencer receives free products and oftentimes a commission, and the brand receives attention from members of its target audience that may not have known about the brand prior to the sponsorship. Ask yourself, would you rather buy a product that a friend recommended to you or a product that a brand pushed on you via ads and emails? That's the power of utilizing micro-influencers as a marketing tactic.
Optimize Customer Experience 
In our world, eCommerce, we're noticing that customers care more and more about the experience over price. There was a time when the price was the deciding factor for a customer in terms of choosing what products to buy. Now, we see that things like free shipping, a warm experience with humans vs. a website, and personalized communication drive buying decisions. From a marketing standpoint, I would advise companies to invest in technology and strategies that help them engage personally with their customers and make them feel good about what they're buying.
Patrick Sullivan Jr., Jigsaw Health
Put Your Community First
The biggest trend that I am seeing right now is that we are in the most opportunity-rich environment to have real conversations with people we could have never reached before. Companies demonstrating that they are putting their communities first will be positioned for incredible growth for the future. Companies will be remembered for years to come for how they responded to where we are today.
Local Search
In my world, it is all about local search. Voice search is rolling in as well. At the end of the day, if you are in the 3-pack, you will be pretty well off.
Social Media 
I'm seeing a lot of businesses focusing on social media marketing. They are building communities online. 
Vanessa Molica, Eyelash Extension Company
Know Your Strengths 
Marketing can mean many things to many individuals.  With the focus on digital marketing, SEO, and Social Media complementing more traditional marketing strategies, it's important for marketing professionals to be clear with what their strengths are.  That way, employers can determine how they will best fit into the overall marketing strategy.
Jon Schneider, Phoenix Executive Recruiter
Voice Search
I work in SEO so one of the biggest trends I see is voice search. There are opportunities increasing because of the sophistication of the devices to understand voice initiated commands and because there are more and more smart speakers in homes.
Gresham W. Harkless Jr., Blue 16 Media
Video Marketing
Video marketing is one of, if not the, most important marketing trend today. And it's not slowing down. Statistics continue to show the importance of incorporating video into your digital marketing strategy.  That includes live streaming in addition to producing pieces of content that can be used on all your social media platforms and website. Plus, the SEO lift of having video content is indisputable.
Sharon Delaney McCloud, Walk West
Learn to Pivot
With the unfortunate pandemic, I'm seeing a lot of brands and marketers pivoting to what will reach their audience best and keep them engaged. For example, in the music industry, in-person concerts are non-existent right now. So in an effort for labels, bands, and PR to keep their audience engaged I'm seeing a lot of online "live" performances from bands via Instagram, Facebook, and YouTube. This keeps their fanbase satisfied in lieu of live performances but is also a driver for these labels and artists to sell merchandise, records, and more. Can't do a pitch in person? Never fear, Zoom is here!
John Indiveri, Music Wire Media
Find Your Niche
With the recent advances in innovative technologies (like AI), businesses today are able to market to consumers in a hyper-focused, personalized way they never could before. Content, email campaigns, digital ads, etc… are becoming more and more tailored to individual specific needs and are benefiting both businesses and consumers.