May 1, 2020
Posted by:

Adrian James

Category:

Uncategorized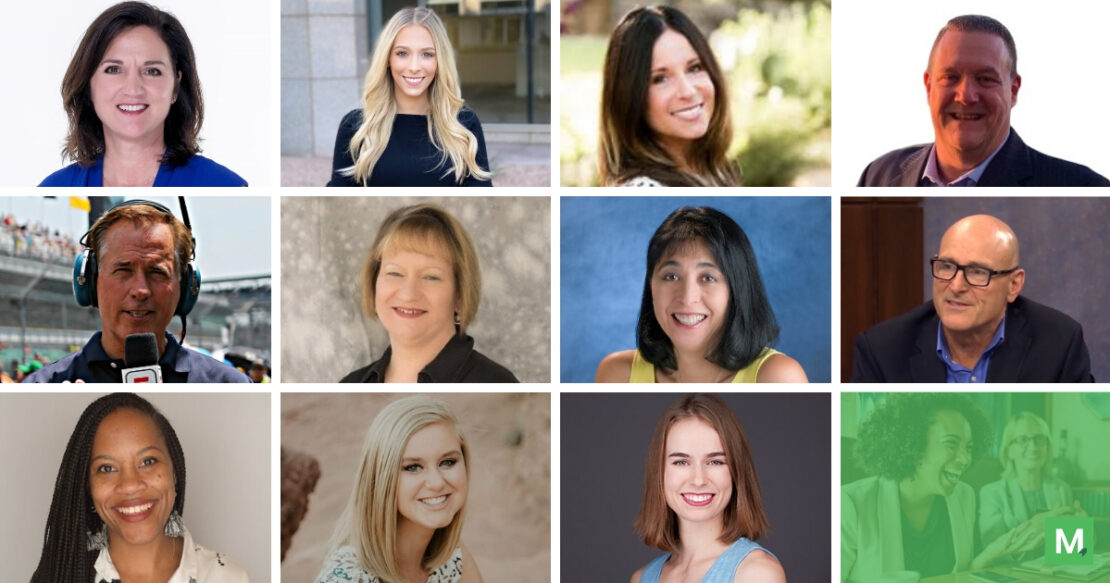 As a marketing student, you have a wide array of career choices open to you post-grad. But it's difficult to chase a career when you don't have a clear idea of what roles are available. Fortunately, you can look to successful marketing professionals for inspiration and guidance on career choices. 
Below, 11 local professionals describe their unique marketing roles and the impact they are having on the community.
Founder & CEO
I am the Founder and CEO of BestCompaniesAZ. BestCompaniesAZ is a marketing firm that specializes in employer branding and award consultation. Our goal is to spread the word across the nation that Arizona is a great place to work and live. Through our exclusive regional-focused employer branding, marketing, PR and organizational culture development programs, we help Arizona employers increase their brand awareness as an employer of choice.
Denise Gredler, Best Companies Arizona
Director of Marketing
I am the Director of Marketing at Swoon. Swoon is an award-winning staffing agency that places talent in temporary and permanent opportunities at Fortune 1000 companies throughout the United States and Canada. As the Director of Marketing, I oversee and manage all aspects of our branding and marketing strategies. Social media, website development, content creation, advertising- everything is working together to help build visibility and create demand for our company.
Megan Hari, Direct Hire Staffing Company
Creative
I'm a Creative at Y Scouts. We help leaders hire on purpose. I create visual and written content that connects with leaders via the web, social, and digital communications. Did I envision myself in an executive search firm? Never. But, it has been one of the most fulfilling roles of my career. Helping small businesses is a great opportunity to have a greater impact versus being in the sea of an agency.
President & Director of Client Services
I am President and Director of Client Services for an integrated marketing, event production and management and brand partnership, sponsorship, and activation agency offering creative solutions, programs, and experiences designed to add value to our clients'​ brands, transform the way they connect with their audiences and contribute to their visibility and growth.
Solopreneur
I'm a solopreneur so I do it all. Because I just started my business in the past year, I spend a lot of time marketing. Sure, I'm looking for immediate conversions, but I'm really trying to build credibility for the long haul.
Creative Director
I am a Creative Director and my primary function is to manage all of the creative assets for the company. The Creative Director title can mean many things but in my case, this means managing the creation and distribution of all creative elements for our brands, including digital, online, print, and video. Additionally, I manage the digital asset management library to maintain those assets for future access.
Shelly Short, StrataTech Education Group
Principal
I am the Principal of my marketing services company. I work with small and medium-size businesses in various capacities, depending on the needs of the client. This includes brand development, brand design, web development, email marketing, social media marketing, collateral development and design, SEO, PR services, sales enablement, and more.
Anna Brice, Pinnacle Peak Marketing
Chief Marketing Officer
I am the Chief Marketing Officer for a mid-size behavioral health network of programs. Essentially, I am the chief company evangelist. I am responsible for growth, strategy, brand integrity, and marketing systems across multiple states and programs. I spend a lot of time coaching, teaching, and motivating people. I also build systems to help scale my influence so there's consistency and less dependency on me.
Thomas Ahern, Embark Behavioral Health
Marketing Consultant & Vlog Host
I'm a Marketing Consultant and Vlog Host. My marketing clients come to me because they need help building their brand and sales funnel. I uncover my client's pain points, perform research, and develop a marketing strategy my client can execute. Sometimes my entire focus is strategy and sometimes it also includes program managing a client's strategy execution.
Brittany Parker, Marketing and Sales Consultant
Social Media & Blog Manager
I am a Social Media and Blog Manager. My day-to-day changes a bit but my weekly tasks remain similar. I have to manage my programs, communicate with team members, curate content, engage on social, monitor social, attend and host meetings, build relationships with co-workers, edit, publish, schedule, etc. The life of a marketer is busy, regardless of what segment you work in.
Angela Bratt, ON Semiconductor
Director of SEO Content
I am the Director of SEO Content at a digital marketing company. I didn't hear about SEO until I started a virtual content writing internship after graduation with an organization that promotes meaningful travel opportunities. As a Business Tourism major, I was just excited to write about the worlds' most beautiful destinations and get my name published. However, this volunteer position also introduced me to SEO basics ranging from keyword research to writing quality content.