February 12, 2020
Posted by:

admin

Categories:

Content Strategy, SEO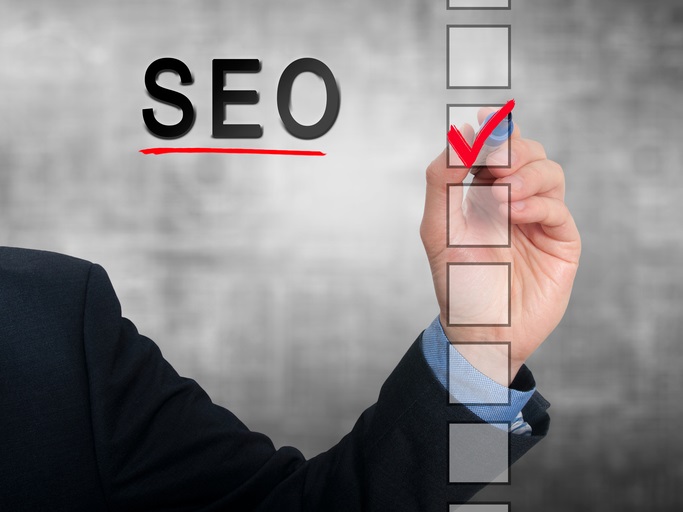 When I first started working in search engine optimization (SEO), the landscape had just changed to a more user-focused experience, helping people find good content, not just content stuffed with keywords meant to game the system.
The marketing world was abuzz with lots of controversy over this. Was SEO dead? Was the phrase irrelevant?
SEO is not dead. It's very much alive, but your SEO and content marketing strategy need to go together. A cookie dipped in milk is sweeter and goes down smoother.
And like cookies soaking in an ice-cold glass of milk, SEO is much more satisfying for both you and your customers when applied to well-conceptualized and produced content.
With how some people talk about them, you might be under the impression that content marketing and SEO are entirely separate entities. The reality is, they are two sides of the same coin.
Content Marketing Is the Answer to SEO Problems
SEO needs a material value to do its job and help your digital presence rank high in search engine results that you're targeting. Content marketing is that value.
Content is the substance you provide so that Google and other search engines take your SEO seriously. The real meat of a serious, all-encompassing SEO strategy is content like these examples:
Articles
Webpages
Landing pages
Social media posts
Videos
When you don't produce content, you take on a number of risks:
Your audience isn't going to listen to you.
Your voice will go unheard.
Your vision and goals will be left unfulfilled.
Your SEO tactics will be meaningless.
The bulk of any substantial conversation about a company's SEO plan ought to revolve around content. When you make content a cornerstone of the conversation, you have a good plan in place for creating content people love.
Content Marketing Is the Practical Application of SEO
One trend in SEO that won't be going out of style anytime soon is keywords. Keywords will always be one of the very foundations of SEO, no matter how far in your strategy you are.
How you use keywords and where you put them on your website (or elsewhere in your digital presence) has enormous influence in your search engine results page (SERP) rankings.
But where exactly do you put keywords? In your content.
When you're creating new content for your website, a specific keyword can hold a lot of weight in determining what that page is about and what kinds of content gets placed on it. It can make or break how a webpage performs on Google, and how well it generates positive results for your business when people visit it online.
That's why marketers create entire keyword maps. Keyword maps determine where in a website a keyword goes and how it dictates the content on a specific webpage. Without the right keyword, the page risks never catching a single eye.
This does not mean, however, that you can just go keyword stuffing throughout your site. While this might have worked once, Google is much smarter now than back when SEO was a new concept.
When a keyword (and a keyword focus) has been chosen for your webpage, you need to add the word to at least these sections:
The title tags
The webpage meta descriptions
The first paragraph of the page
The same applies when you're creating a blog article or a landing page. Keyword insertion is a tactical part of content creation, not an afterthought or a band-aid for sub par content.
Content is how you put your keywords to work and how they help search engines find them as part of your site, but keywords are how you better highlight what a great piece of content you have just created.
They go hand in hand, and when done correctly, they will produce the results you want to see for your webpage.
Content Marketing Fulfills SEO's Needs for Consistency
With how fast everything online can change, a website needs constant attention. Search engines need regular signs from you that you are still a functioning business and that your online presence is still kicking.
What this means is that SEO is an ongoing process, not something you do once and never touch again. Keyword trends come and go, and UX practices change with web development practices.
Plus, your business will always continue to grow.
The fastest and most genuine way of keeping your SEO current is by creating and maintaining an ongoing content marketing strategy.
No webpage is static. No blog stays relevant forever. No video continues to rack up view counts.
That's why you need a content marketing strategy to ensure you continue producing those webpages, blogs and videos. Specialists working in digital marketing teams typically draft monthly (and sometimes yearly) content calendars so they know what they are creating far in advance.
Your strategy should run with the same foresight.
But how do you know what kinds of content to create? The answers will always be in your marketing data. Check these sections of your Google analytics dashboard to dissect trends in how people are interacting with your website:
Website traffic
Bounce rate
Traffic flow
Page views
Conversions
To investigate what keywords are bringing people to your website, check your Google Search Console. The words found in Search Console can be employed as new keywords for blog articles or entire webpages.
Someone who is adept at digital marketing can analyze this SEO data and put together a roadmap that decides the future of what your content marketing strategy ought to look like.
Your SEO data dictates the quality of your current strategy and how you should tweak it in the future.
Is an article not getting as many views as you had hoped?
Are people not clicking the CTA in your webpage?
Is your video failing to attract people who will watch it?
Take the time to analyze the failings of your content and create a plan for improving it.
Content Marketing Lets You Populate Every Possible Digital Platform
No matter how awesome your website is, the sleekest UX and the easiest navigation aren't going to be the deciding factors in how your content gets found.
A search engine isn't the only way people find content. Content is the currency on all of these platforms:
Social media
Email
Directories
Maps
Links on other websites
Any good content strategy includes ways to keep these different platforms populated with updates. No matter which platform is helping you reach the most people, they all need to support your SEO and content marketing strategy, whether you're writing an email or a social post.
And the more avenues you have to help you interact with your target audience, the better.
With a new platform comes a unique set of rules, of course. Posting on your Facebook page is different from creating a new blog on your website. What's important is that you make your strategy easily adaptable to each platform you adopt.
The end goal is always the same: Make it great for your audience.
Bonus: Technical SEO Is the Glue That Holds Together Great Content
Not all parts of SEO apply directly to content. These aspects of SEO have to exist before you create any content at all:
Sitemap
UX design
Website and page speed
Mobile friendliness
URL structure
Tags
A masterfully written blog won't get many readers, or keep many readers engaged, if it isn't formatted for the web.
Technical SEO can cause a lot of problems when not done correctly. A slow website will frustrate users and cause them to navigate away from your web page before it loads. A poorly designed website will confuse them and demotivate them to stay engaged with your content.
Creating content for the web is an art that also requires science. Google takes the user experience very seriously, and its standards for passing the technical optimization test have been refined through years of trial and error, taking into consideration how people interact with search engines and what keeps them engaged with the content.
Technical SEO is the template into which each piece of content you create is set. This keeps your business looking consistent online, with no chance for sloppy design or misindexed information. It makes navigating your website and web content is as enjoyable as possible for visitors.
Content marketing puts SEO to work, and SEO makes content marketing useful. That's what I've learned in my own experience with SEO, and it's reinforced by the great results I've seen.
If you're struggling to combine these two concepts, we can help you fit them together in a winning strategy, just like cookies and milk.