February 12, 2020
Posted by:

admin

Categories:

Content Strategy, Videos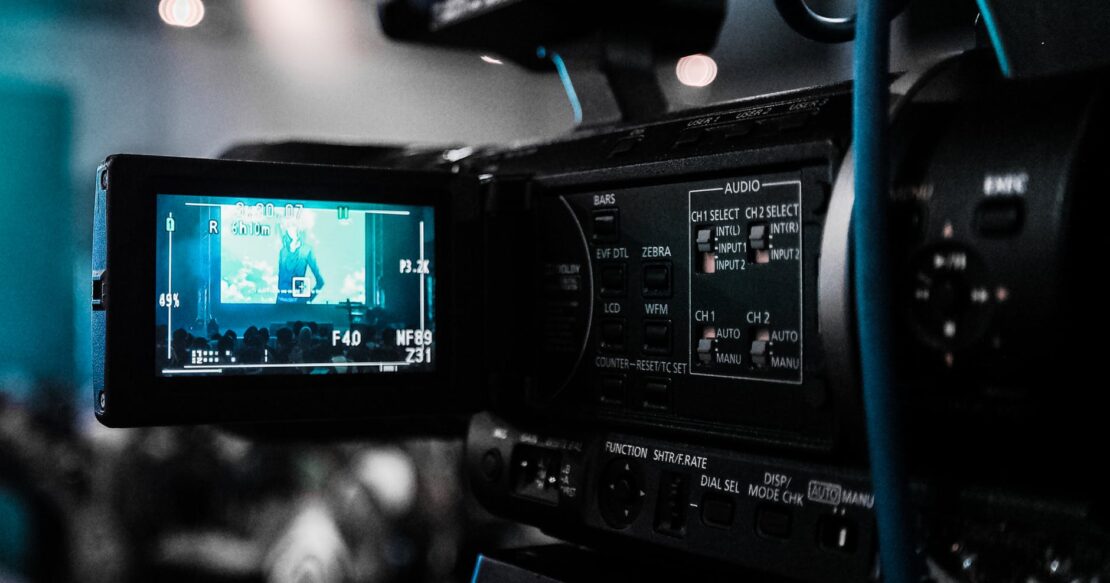 Last week's speaker for the American Marketing Association, Phoenix Chapter, was WireBuzz CEO Todd Hartley, presenting on video marketing at Flemings Prime Steakhouse & Winebar, Scottsdale, Aug. 10, 2017. Harley's investigations into search engine and content marketing dates back to 1999. Since running digital for seven of the largest nationally syndicated talk shows in Hollywood, he started his own video marketing company, Wirebuzz in Scottsdale, Ariz. During all of his ventures, Hartley's guiding light for success has always been following the analytics. That's what made him realize that reading is hard, but video is easy.
He was right: Video is now the hottest commodity on the web. 74% of all online traffic is video. And more and more marketers are catching the gravy train: 65% of marketers are planning to boost their mobile budget for video. WireBuzz in particular has generated millions of dollars of revenue for clients with data-driven video marketing strategies.
If you're new to video marketing, we've got a collection of knowledge from Todd himself that will, as he would say, "capture the attention span of a goldfish". Here are the six things you need to know if you missed his presentation:
Video captures attention better than text.
There's more evidence coming out that humans really do have goldfish-like attention spans. But where written words can't capture that attention span, video can. We are visual learners, after all, especially in an era where bandwidth flows freely and everyone has instant access to the internet on their phones.
Hartley's experience with video and years-long research into the science of video has dredged up eye-opening statistics about how people interact with moving pictures today:
When browsing the web, people are four times more likely to watch a video than they are to read text.
People are likely to stay on a website with video twice as long as usual.
People process information 60,000 times faster by watching video than by reading text.
People are 144% more likely to buy after watching a video.
People are 3 times more likely to share a video than they are to share text.
Video possesses superpowers.
How is it possible to compete against all the noise in the internet today that's singing the same tune as your marketing? As Hartley noted, video has four distinct superpowers  that can help your marketing turn heads and create conversions that other content doesn't have. These are:
Attention: It's the age of instant information and gratification, which means our attention has never been a more priceless form currency than it is today. Video is the "attention hack" that accommodates people's changing brains and compels them to take notice.
Emotion: If your marketing isn't memorable, you won't get through to your potential buyers. Stirring the emotions of viewers through video can agitate their problems or touch their hearts, setting the perfect platform for offering your solution.
Perceived value: If the stats tell us anything, it's that video has a sheen unique to itself. If you take the time to create a video that represents your business in the best possible light, it will sell itself.
Clarity: People are visual learners because visuals explain things better. Text is limited to a written explanation, but a video can show a solution, service, or product in action right before our eyes.
Video has to convert to be worth the investment.
Do marketers need video? No, says Hartley.
What marketers really need is ROI.
Video can provide this, if done the right way. But the most polished and produced video in the world is useless if it doesn't provide substantial results for your business. It has to create conversions.
Your videographer can't be just anyone with a camera–they have to be someone adept at creating videos for digital marketing strategies.
When seeking out a video creator, assess them on specific criteria to decide if they are worth the investment:
Can they create video that engages people in search, email, and social?
Can they integrate video with your existing marketing strategy?
Do they understand how to leverage video across the buyer's journey?
Can they create video that locates, engages, convinces, and converts your target audience?
A video creator worth your time and money understands that video is the vehicle through which you can execute a successful digital marketing campaign or strategy. It's digital first, video second.
Video is part of the plan, not the strategy.
Any hot new development in an industry is destined for misunderstanding, and it's happened to video as well. Too often, marketers create a video without any tactical infrastructure supporting it, only for money and time to get washed down the drain. A good video that creates conversions is an ingredient of a strategy, not the beginning or end of the strategy.
If you're considering using video in your marketing, start at the beginning and work from there. The entire process should look like this:
Strategy
Web development
Content creation (video)
Go live
Ad spend
The strategy is the bedrock of the video. More importantly, it helps you figure out what kind of video you need, and how you need to position it online.
As explained by Hartley, there are a few particular types of videos that can make for fruitful strategies:
'Explainer' video: This is a video featured directly on the homepage of your website. It can be used as a great tool for sales teams, as it can grab the attention of people the moment they enter your site and guide them from the problem they deal with to the solution that you provide. This video ought to be well produced and meant to exist for years.
Testimonial video: The testimonial video features a client or a customer with a story to tell about their experience with your business. This type of video takes advantage of all four video superpowers, especially emotion. It's peer-to-peer communication about why your client loves what you do and what problems it solved for them.
Video marketing data helps you sell more.
The success metrics of a video are ultimately up to you to determine, but the data that comes with a video can reveal telling statistics about your target customer base and help you sell more efficiently.
Views, impressions, and unique visitors are easy indicators of how many people your video is reaching. Tracking the viewing habits of people who engage with your video marketing campaign can help you better prioritize and narrow down your audience to potential buyers.
For how long is a person watching your video? Are they watching 10% of it? 20%? 50%? Evaluate how many minutes someone should watch your video before they are worth marking as a potential lead. The longer they stay engaged, the more likely they are to want to do business with you.
Tracking and organizing this data help you cut down on the time it takes to guide the prospect through the sales cycle, saving you a lot of time.
Video production quality matters.
With so many different avenues for producing videos and so many different uses for them, there's no reason not to invest in how your video will look to viewers. And with video taking over as the dominant medium, people are definitely judging it on audio, visual, and editing quality. Make it look good.
What you also need to consider during production, though, is the purpose and longevity of the video.
Non-perishable videos: These are videos that concern long-lasting topics, and they are built to exist long-term (such as a homepage explainer video). These videos are worth the money and time that professional, well-made videos require. They rack up lots of videos and lead to lots of conversions over the years.
Perishable videos: These are videos with ephemeral topics, such as a reaction to news or a conversation with somebody. While they still need editing and guidelines for presentation, they do not warrant the same investment that a non-perishable video does.
Videos need to be formatted not just for the internet, but for mobile devices, too. Mobile overtook desktop as people's first choice for Googling a few years ago, and the divide between mobile searching and desktop searching has only widened since then. Format the video to fit on any mobile device. Make it easy to watch, make any text it contains easy to read, and make action buttons contained within the video easy to click.
Video can be the secret sauce to capturing those goldfish attention spans and turning them into marketing ROI, but only if it's implemented the right way. Appraise the worth of video as part of your broader digital marketing strategy. If emotive storytelling is the missing link between your marketing and high ROI, video just might be what you need. As Hartley said, it's all in your analytics.
Like what you read here? Visit the AMA Phoenix page to learn about upcoming events like this one and to become a member.
Blog post compiled 08.14.17 by Zander Buel, Director of Communications, American Marketing Association, Phoenix Chapter | https://www.linkedin.com/in/zanderbuel/