March 10, 2022
Posted by:

Zander Buel

Category:

Uncategorized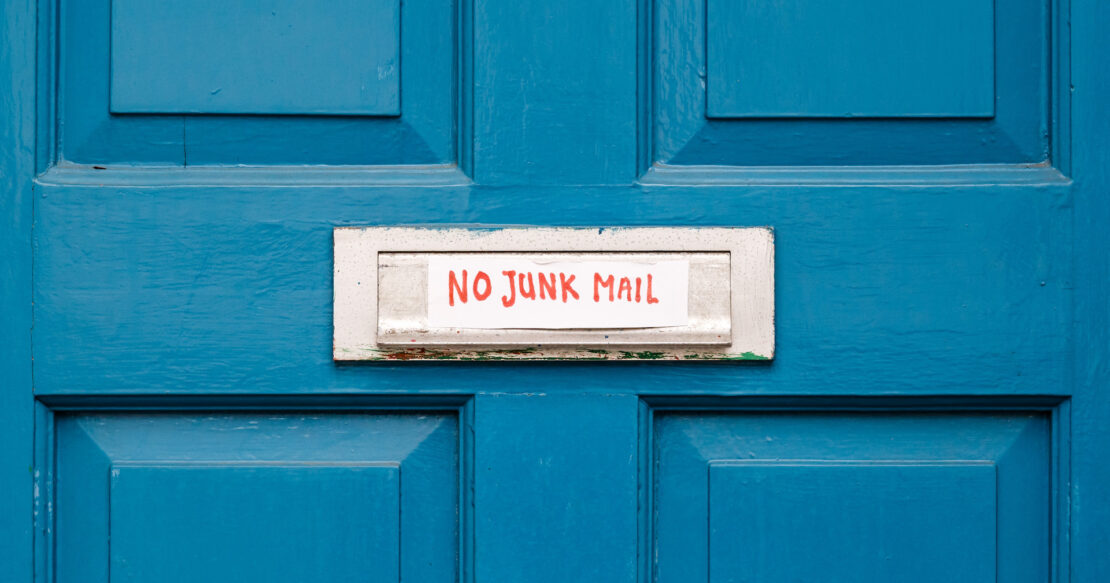 Building targeted and engaged email marketing lists is time consuming, yet essential. It would be a dream to simply click your heels and generate 10,000 new contacts, but it's not that easy — despite what many mysterious list vendors may promise.
Purchasing email lists is a poor practice that yields unimpressive results, if any at all. Not only this, but it can also negatively impact your company and its reputation for years to come. Genuine contacts create genuine results, and you can't put a price on that.
Here are four reasons why buying your email lists is a bad idea:
1. Your Contacts Won't Engage
Purchased lists typically contain old contact information and abandoned email addresses, which results in a static audience that won't engage (or even see) your marketing efforts. If the email does happen to reach an active inbox, the recipient will likely delete the email or mark it as spam if they don't know the sender.
Quality lists are built organically through legitimate interaction and interest. It may take some time and effort, but the high engagement is worth it in the end.
2. You Could Violate SPAM Laws
Serious consequences can result from sending to purchased email lists. The CAN-SPAM Act was introduced to give people the right to opt-out of receiving emails and protect them from unsolicited messages. Each email in violation of the Act, which prevents companies from sending bulk emails to unwilling recipients, could result in up to $40,000 in penalties.
The CAN-SPAM Act also outlines several other email marketing requirements, including:
Always include your physical company postal address
Never use deceptive subject lines
Allow recipients to easily opt-out of marketing emails
Additionally, it's important to note the difference between transactional and marketing emails in the eyes of CAN-SPAM. Transactional emails contain purchase details after an online order, which are often automated and do not require an opt-in.
The General Data Protection Regulation (GDPR) privacy act is another important regulation to understand. Passed in 2018, the GDPR applies to businesses with customers in Europe and requires you to obtain consent from consumers using a form with an explicit opt-in box. GDPR also requires companies to maintain proof of such consumer consent. With a purchased list, you won't have records of your contacts giving you permission to email them.
3. You Could Be Placed on Email Blacklists
Blacklists are regularly updated lists of IP addresses or domains that are known for sending unsolicited spam emails. Email service providers (ESPs) and internet providers use blacklists to prevent spam emails from entering their systems and hassling customers.
Purchased email lists put you at high risk for being blacklisted, as consistently poor performance alerts providers that your list wasn't built organically. Your domain can also land on a blacklist if multiple recipients mark your emails as spam.
The first step of successful email marketing is ensuring your message is delivered to the right audience. However, if your email, domain or IP address lands on a blacklist, your entire marketing program can suffer — and purchasing an email list isn't worth the consequences.
4 Email Service Providers Will Fight Back
Before signing on to an email platform, you need to agree to terms stating you won't use purchased lists. Since purchased lists have high bounce rates, low engagement and frequent spam reports, your ESP will view this as a red flag.
Respected providers like MailChimp and HubSpot are adamantly against purchased lists because many use shared IP addresses. If a customer is banned due to unethical email marketing practices, the ESP will stop delivering emails from other companies on the same IP. For this reason, the sender's reputation is a collective effort — and due to the constant monitoring and rule enforcement on shared IP activity, it can even be beneficial. If you violate your agreement, your ESP can close your account and even take legal action against you.
Although buying an email list can hinder your marketing efforts, organic email marketing remains an effective strategy that can yield excellent results when executed properly.

Bri Gibson is Marketing Manager of Aker Ink PR & Marketing, a full-service agency helping companies increase brand awareness, enhance thought leadership and generate leads. More at akerink.com.