Mastering Soft Skills in the Workplace to Propel Career Growth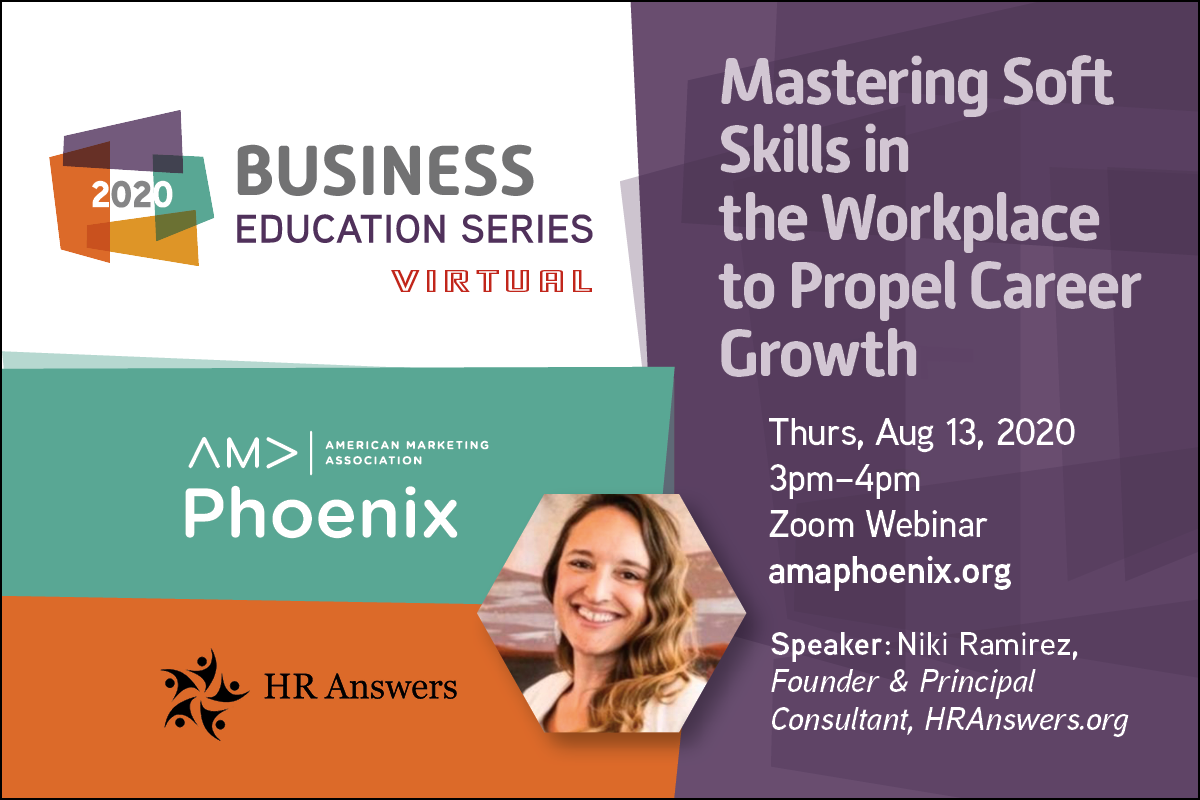 August 13, 2020
3:00 PM to 4:00 PM
Soft skills are broadly classified as a combination of personality traits, behaviors, and social attitudes that allow people to communicate effectively, collaborate, and successfully manage conflict. People with good soft skills tend to have strong situational awareness and emotional intelligence that allows them to navigate difficult working environments while still producing positive results.
Another benefit of soft skills in the workplace is that they help people to adapt to changing circumstances. Being able to communicate effectively during a time of uncertainty or collaborate with others when solutions aren't immediately obvious is hugely important. Given their many applications, it's hardly a surprise that organizations are doing more to assess a candidate's soft skills during the interview process.
Join Niki Ramirez, Founder and Principal Consultant of HRAnswers.org as she provides actionable, practical ideas and strategies you can use to enhance your relationships and increase your overall success in your career by focusing on "soft skills."
Learn ideas and strategies related to time management, decision-making and problem-solving…
How to capitalize on your natural style.
How to weigh tough decisions.
Steps for investigating options and developing creative solutions to common and complex problems.
Attendees will walk away with…
A method for identify your "best" time of day to tackle big to-do's,
A time and task management worksheet to help with identifying priorities.
An outline/method for investigating options and identifying solutions to pressing problems.
A worksheet for breaking big goals down into manageable steps.

Speaker: Niki Ramirez, Founder and Principal Consultant of HRAnswers.org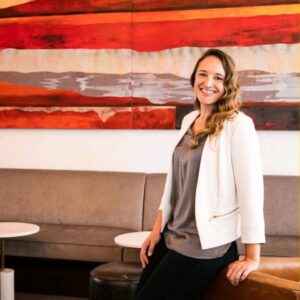 Niki Ramirez is an industry expert and certified human resource professional with over 20 years of successful experience in human resources management and leadership. She is a sought-after consultant, speaker and trainer who has taken what she learned in Fortune 500 HR and created an impactful and practical approach to balancing employees' and employer's needs. Central to everything that she does is the belief that all success is accomplished through the dedication and efforts of great employees.
Niki is a firm believer in the powers of collaboration and communication. She carries with her a strong desire to empower employers and their employees to work in partnership to design and implement meaningful workplace and human resources programs rooted in collaboration, respect, trust and open communication. Niki's ultimate goal is to create a positive ripple in the world, through her unique approach to human resources.
Niki's professional background includes serving in operational and compliance management and leadership roles, as a corporate human resources consultant, as well as community college adjunct faculty, and a human resources executive. In addition to her 3 HR professional certifications, Niki is bilingual in Spanish/English, holds a Bachelor of Arts degree in Spanish from Arizona State University, and an MBA in Human Resources Management from the University of Phoenix.
2020-8-13 3:00 PM
2020-8-13 4:00 PM
America/Phoenix
Mastering Soft Skills in the Workplace to Propel Career Growth
Join Niki Ramirez, Founder & Principal Consultant of HRAnswers.org, to enhance your professional relationships and increase career success by focusing on "soft skills."
Virtual
save event to calendar
register
* All fields are required