Return on Experience: Measuring the ROI of Customer Experience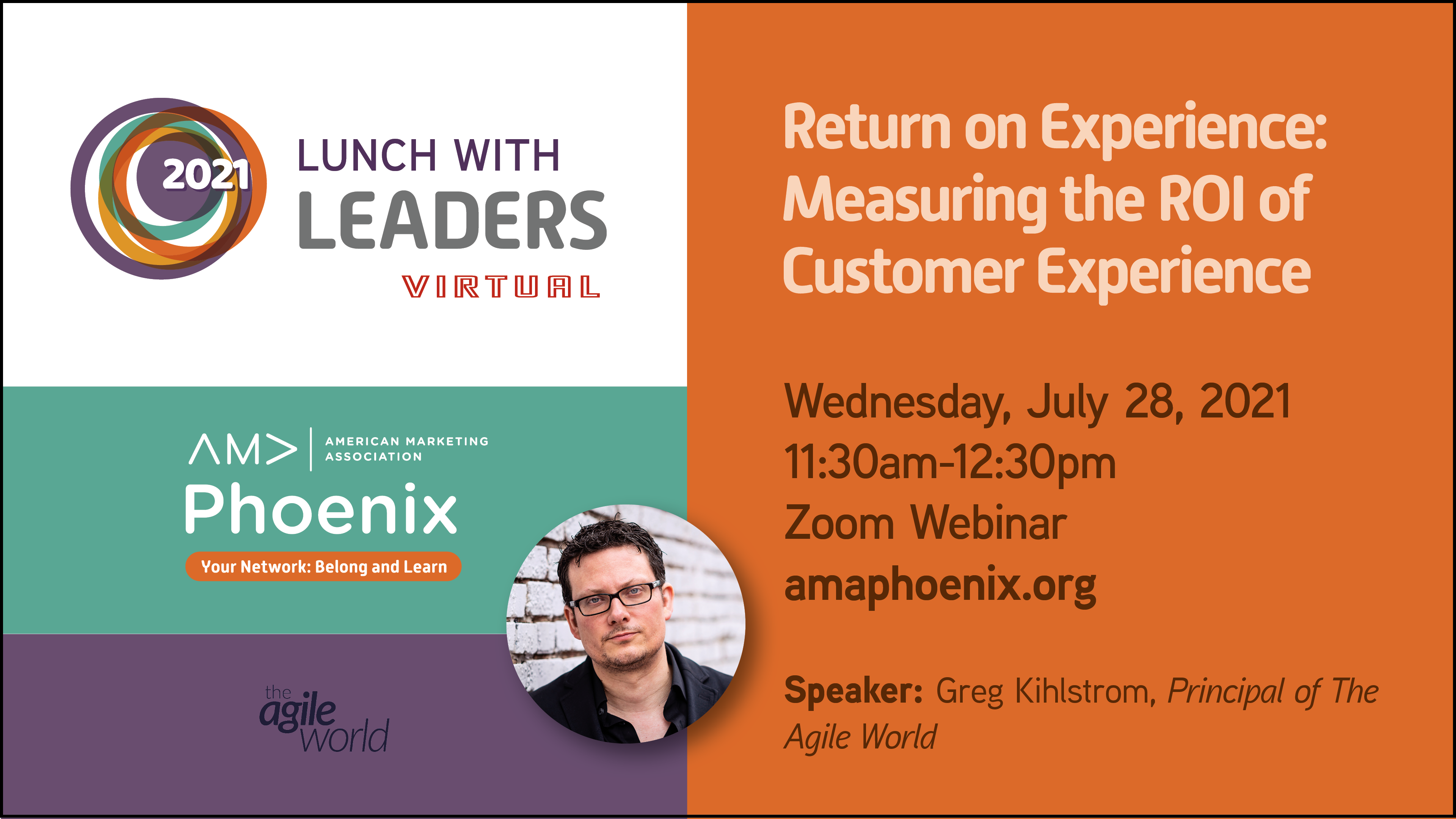 July 28, 2021
11:30 AM to 12:30 PM
Every company claims that customer satisfaction and experience is top of mind. There are often, both internal and external challenges to following through on delivering great customer experience. Greg Kihlström, CX (Customer Experience) thought leader and author of the book The Center of Experience, will detail how to define, measure, and optimize return on experience-related initiatives by putting both customers and employees first.
Drawing on principles from his book that outlines a methodical approach to setting up an experience-led center of excellence, Kihlström will provide insights on how to deliver great experience that is consistent and continually improving.
Return on Experience – How to measure and improve customer and/or employee experience.
How to make the business case for the digital customer experience and overcome internal hurdles, budget constraints and more…
Understanding and embracing what makes customer and employee experience unique in your company and industry.
Measurements needed to get the most return on your experience initiatives.
Operationalizing great experience in a way that is repeatable and adaptive to change.
This presentation is perfect for marketing and business professionals in a corporate or consulting role, and business owners who are seeking ways to enhance their customer and employee experience while maximizing their return on experience initiatives.

About the Speaker: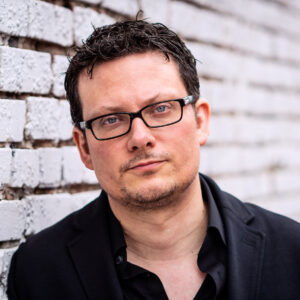 Greg is a best-selling author, speaker, and entrepreneur. He has worked with some of the world's leading organizations on customer experience, employee experience, and digital transformation initiatives, both before and after selling his award-winning digital experience agency, Carousel30, in 2017. He has worked with some of the world's top brands, including AOL, Choice Hotels, Coca-Cola, Dell, FedEx, GEICO, Marriott, MTV, Starbucks, Toyota and VMware. He currently serves on the University of Richmond's Customer Experience Advisory Board.  He was the founding Chair of the American Advertising Federation's National Innovation Committee and served on the Virginia Tech Pamplin College of Business Marketing Mentorship Advisory Board. Greg is Lean Six Sigma Black Belt certified and holds a certification in Business Agility from ICP-BAF.
Company
The Agile World brings together thought leadership, events, and consulting services that help organizations create meaningful transformations. Led by principal Greg Kihlström, an entrepreneur, speaker, and best-selling author, The Agile World provides consulting, training, and other services to enterprise businesses.
2021-7-28 11:30 AM
2021-7-28 12:30 PM
America/Phoenix
Return on Experience: Measuring the ROI of Customer Experience
Join Greg Kihlstrom & AMA PHX as Greg detail how to define, measure, and optimize return on experience-related initiatives.
Virtual
save event to calendar
register
* All fields are required