Pivoting to Online Qualitative Research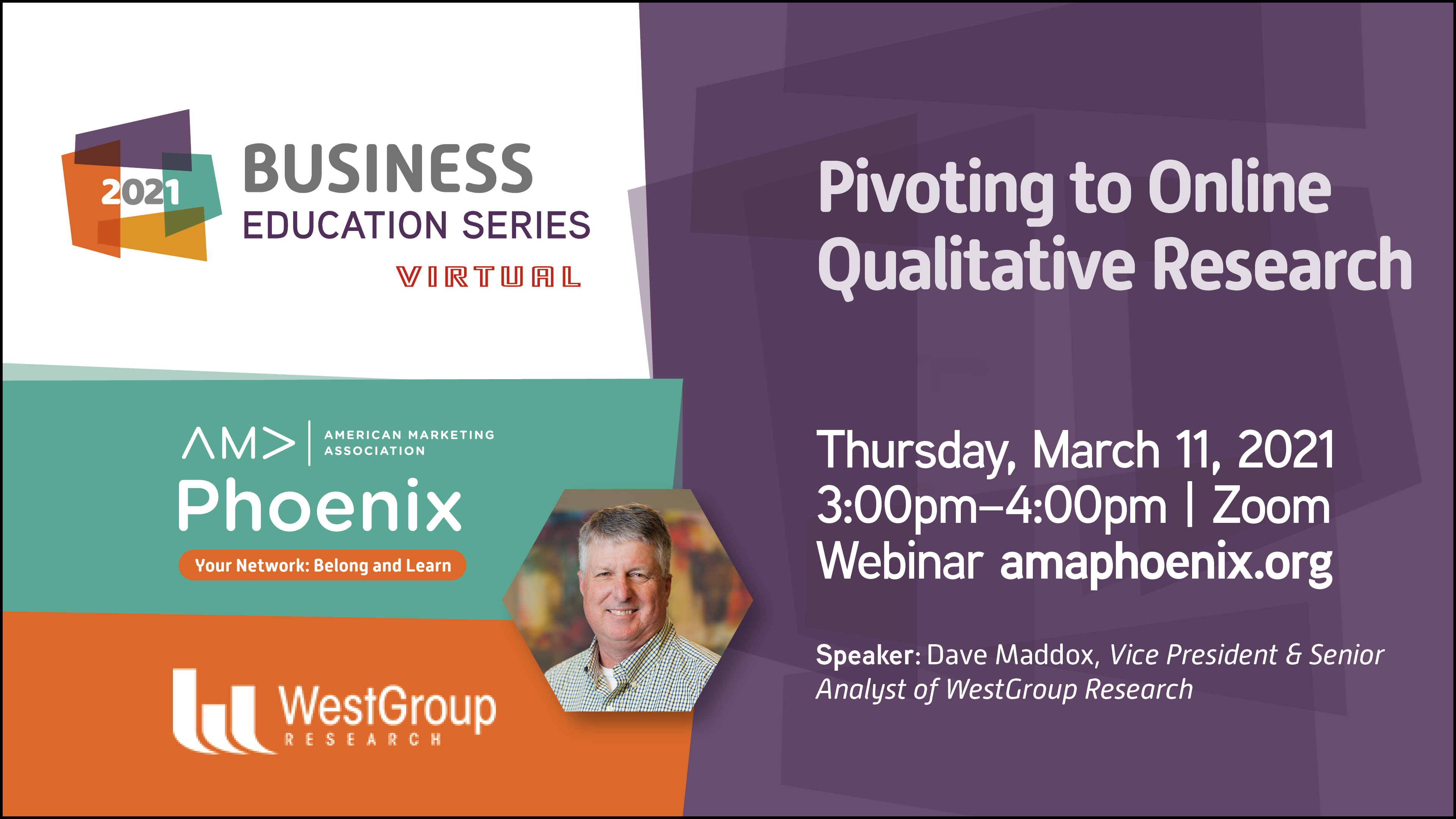 March 11, 2021
3:00 PM to 4:00 PM
In the past year, in-person forms of qualitative market research, like focus groups, have been impossible or impractical. Researchers and marketers have needed to shift to digital and online approaches, creating new hurdles in conducting research. Even when the pandemic "ends," the challenges for researchers and clients will continue.
Dave Maddox will discuss an overview of lessons learned and challenges faced while conducting qualitative research online. Attendees will take away an understanding of the potential pitfalls, remedies and limitations of qualitative research today.
You will learn from this presentation:
Return to in-person qualitative – what will it take and why.
Online options for qualitative research…what works, when and why.
Screening and recruiting challenges in today's environment, especially related to online projects.
How to evaluate and choose the right approach…maybe quantitative is the best option for now.
This presentation is perfect for marketing professionals in both a corporate or consulting role, business owners, and business professionals who are trying to gain a better understanding of  trends in their respective industries, their markets and customers during and post-pandemic.

About the Speaker: Dave Maddox, V.P. & Senior Analyst of WestGroup Research in Phoenix, AZ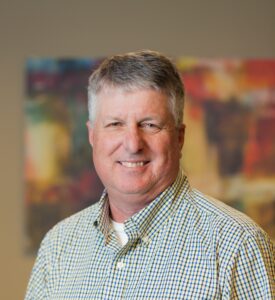 With more than 30 years of experience in research, marketing and advertising, Dave Maddox draws on perspectives from the supplier, client and agency sides of the marketing mix.
As Vice President and Senior Analyst at WestGroup Research, Dave provides a variety of consulting and research guidance to a wide range of clients, industries and advertising/PR agencies.
In addition to his time at WestGroup, Dave's other notable positions included Director of Marketing for homebuilder T. W. Lewis Company, Director of Account Planning with E.B. Lane Marketing and Communications and Director of Marketing Research for Circle K Corporation.  In his younger years, he also served as an Air Traffic Controller in the U.S. Air Force, and worked as a PGA golf professional.
Maddox earned a BA degree in Communications from Arizona State University, and has also taught Marketing Research courses at Arizona State University West.  He has also presented and moderated at numerous industry conferences.
Company Description:
WestGroup is a full service market research, data analytics and consulting firm. Established in 1959, they serve clients around the country and the globe. They love putting their agility and intense project management skills to work for some of the world's most recognizable brands — Samsung, Spotify, Apple, Federal Express, Atlas Copco, NPR, PNC Bank, Blue Cross Blue Shield, etc. WestGroup equally cherishes their partnership and "brain trust" role they play for the many Arizona companies, government entities and organizations they have served for decades!
WestGroup is valued for their classic, academic, trust-worthy market research foundation, prized for their drive to innovate and automate, and deeply appreciated for their integrity and responsive, agile, flexible "high touch" service. At WestGroup Research, your priorities are their priorities and going the extra mile is business as usual.
2021-3-11 3:00 PM
2021-3-11 4:00 PM
America/Phoenix
Pivoting to Online Qualitative Research
Dave Maddox will discuss an overview of lessons learned and challenges faced while conducting qualitative research online.
Virtual
save event to calendar