Influencer Marketing: Lessons from a Pandemic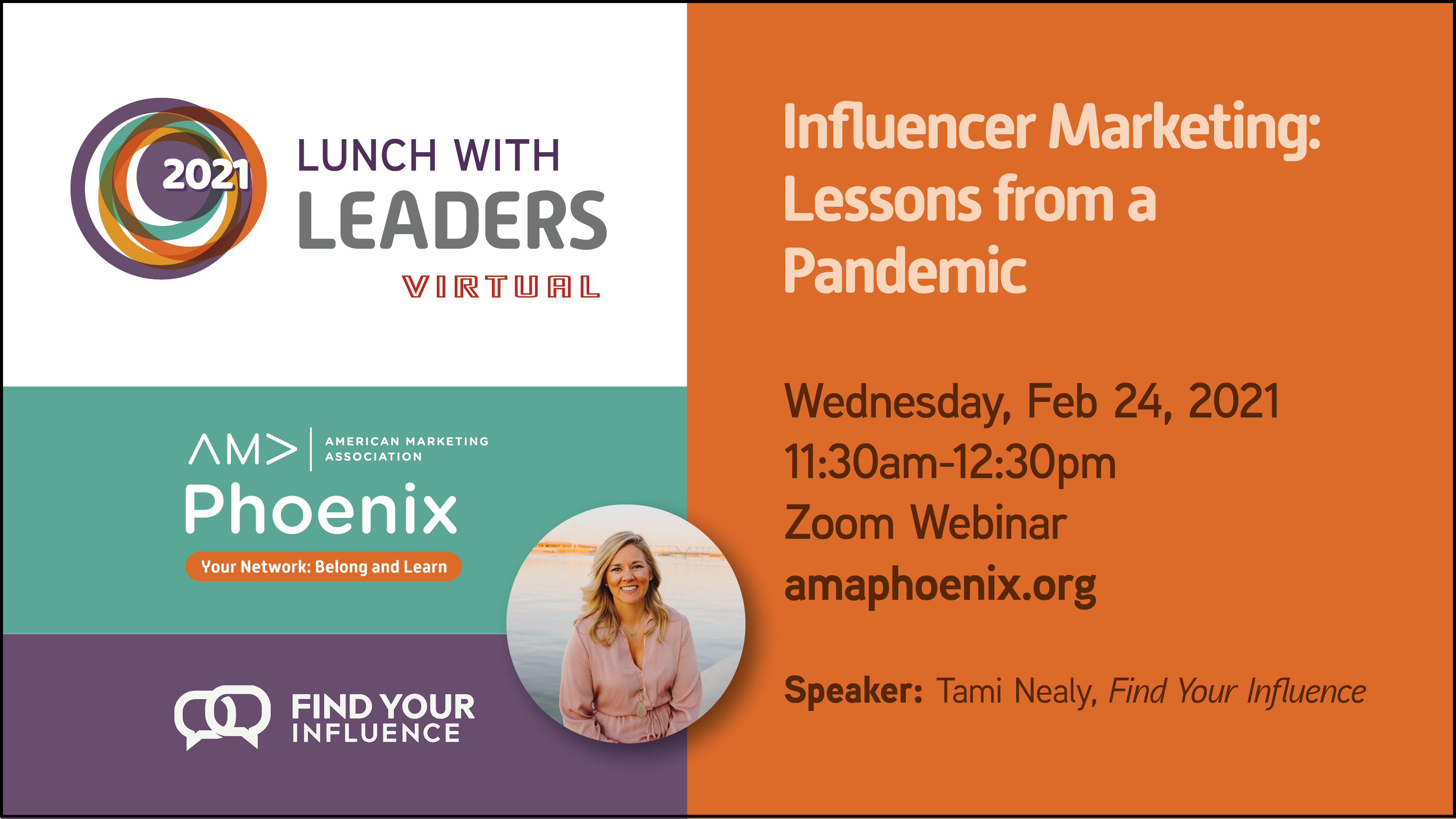 February 24, 2021
11:30 AM to 12:30 PM
Much has changed since we discussed the topic of Influencer Marketing in January 2020. Join us for this great presentation and learn what is true today as we travel through the new year.
Tami Nealy from Find Your Influence returns to discuss how influencer marketing has undergone a change in this global pandemic.  Brands have turned to influencers for more than a traditional social media post as they recognize how performance metrics are shifting.  Influencers are no longer globetrotting and showcasing the most luxurious lifestyle, instead many can be found working with healthcare experts, helping to educate and inform during this pandemic.
Attendees will take away insights that will prepare them to work with influencers, including:
New influencer performance metrics
The shift in user generated content
The ways in which influencers are agile
This presentation is designed for marketing professionals, marketing and public relations agencies, brands and business owners involved in or interested in the influencer marketing landscape.

About the Speaker: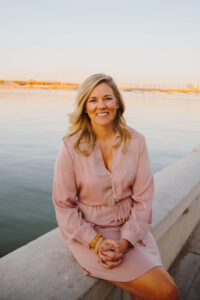 In her role at Find Your Influence, Tami Nealy, VP Communications helps tell the story of the industry's first influencer marketing solution. She also oversees FYI Talent Management, a boutique talent management agency operating as a division of Find Your Influence.
At a young age, Tami remembers her mom telling her that she talked too much. All of that talking has paid dividends today with two decades of experience working in corporate communications. Tami began her communications career working in professional sports (WNBA, Arena Football League, NASCAR) before transitioning to LifeLock as the organization's 30th hire. During her nearly seven years leading the corporate communications team at LifeLock, she executed hundreds of interviews as a corporate spokesperson, led a team that secured interviews in all 50 states in a single year, launched a partnership with the FBI's Law Enforcement Education Development Association and helped lead the company to IPO. Following LifeLock, she pivoted to supporting education technology organizations, telling the story of how SaaS platforms could create efficiencies for learners around the globe.
Tami graduated from Grand Valley State University in Grand Rapids, Michigan earning a Bachelor of Arts in Advertising/Public Relations. Outside of the office Tami can often be found exploring a new hiking trail or cheering on her teenage son on the baseball diamond.
Company:
Find Your Influence (FYI) is an all-in-one influencer marketing solution powered by proprietary technology. The FYI platform allows brands to identify influencers, launch campaigns, track performance and report results.
Since 2013, proprietary machine learning has informed FYI in the development of the industry's most robust influencer identification technology. From analyzing influencer content for consistent topics being discussed to identify look-alike audiences, the FYI platform is powered by seven years of campaign data.
FYI was founded in 2013 and is headquartered in Scottsdale, Arizona. The organization has sales offices in New York City and Chicago.
2021-2-24 11:30 AM
2021-2-24 12:30 PM
America/Phoenix
Influencer Marketing: Lessons from a Pandemic
Tami Nealy from Find Your Influence returns to discuss how influencer marketing has undergone a change in this global pandemic. 
Virtual
save event to calendar