Digital Summit Phoenix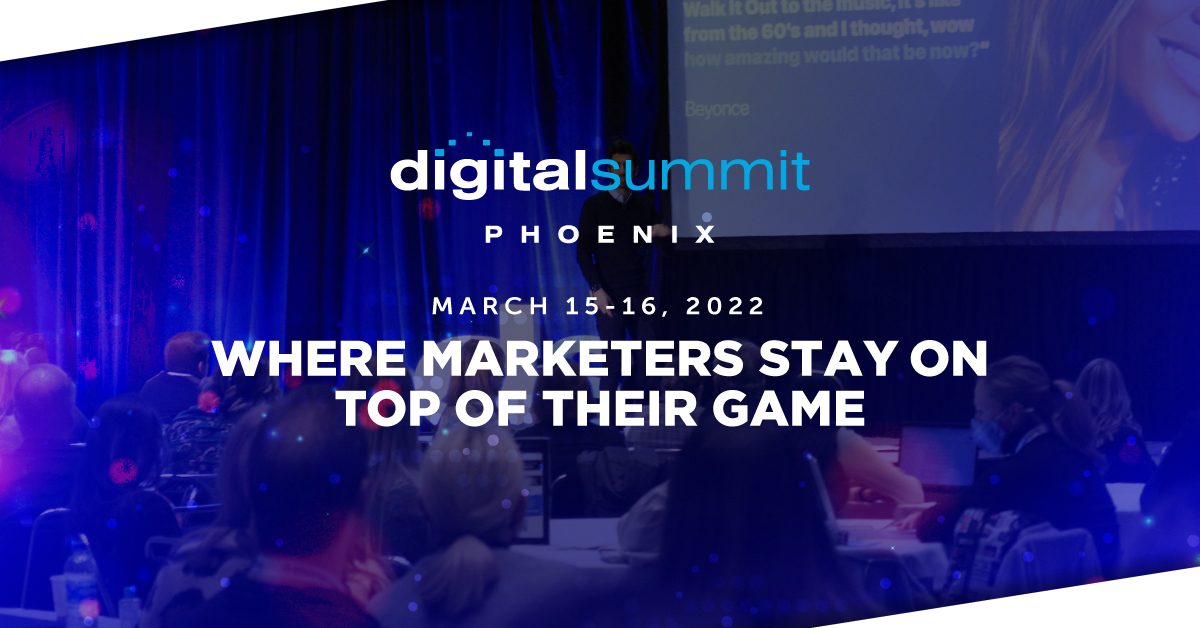 Special AMA Phoenix Discount – $75 discount per person on any level pass!
Did you take advantage of the special AMA discount yet?
Digital Summit events attract seasoned marketers, creatives, and more from Fortune 1000 companies and other leading organizations.
Sharpen your marketing skillset through Digital Summit's in-person workshops and sessions, that address tactical, practical and strategic ideas from the best marketing talent in the country!
Come to Digital Summit Phoenix and join the people like you who are influencing their organization's growth and the future landscape of the digital economy.
Why should you attend Digital Summit Phoenix?
Cutting Edge Session Content
Networking with Industry-Leading Brands
Leveling up with DS Masterclasses
Learn as a Team! (when you bring colleagues with you)
Be sure to stop by the AMA Phoenix booth!
View a list of the current speaker line-up and agenda.
Take a look at the safety precautions Digital Summit is taking to ensure your safety when you attend.
When you register, use discount code AMAPHX for a $75 discount per person on any level pass.
Take this opportunity to sharpen your marketing skills and listen to world-class expert speakers. Learn More!
Don't miss this event and special rate!
2022-3-15
2022-3-16
America/Phoenix
Digital Summit Phoenix
Special AMA Phoenix Discount – $75 discount per person on any level pass! Did you take advantage of the special AMA discount yet? Digital Summit events attract seasoned marketers, creatives, and more from Fortune 1000 companies and other leading organizations. Sharpen your marketing skillset through Digital Summit's in-person workshops and sessions, that address tactical, practical
Not indicated
save event to calendar