Adapt your SEO Strategy to Master Google's Latest Core Update – Your Website Traffic Depends on It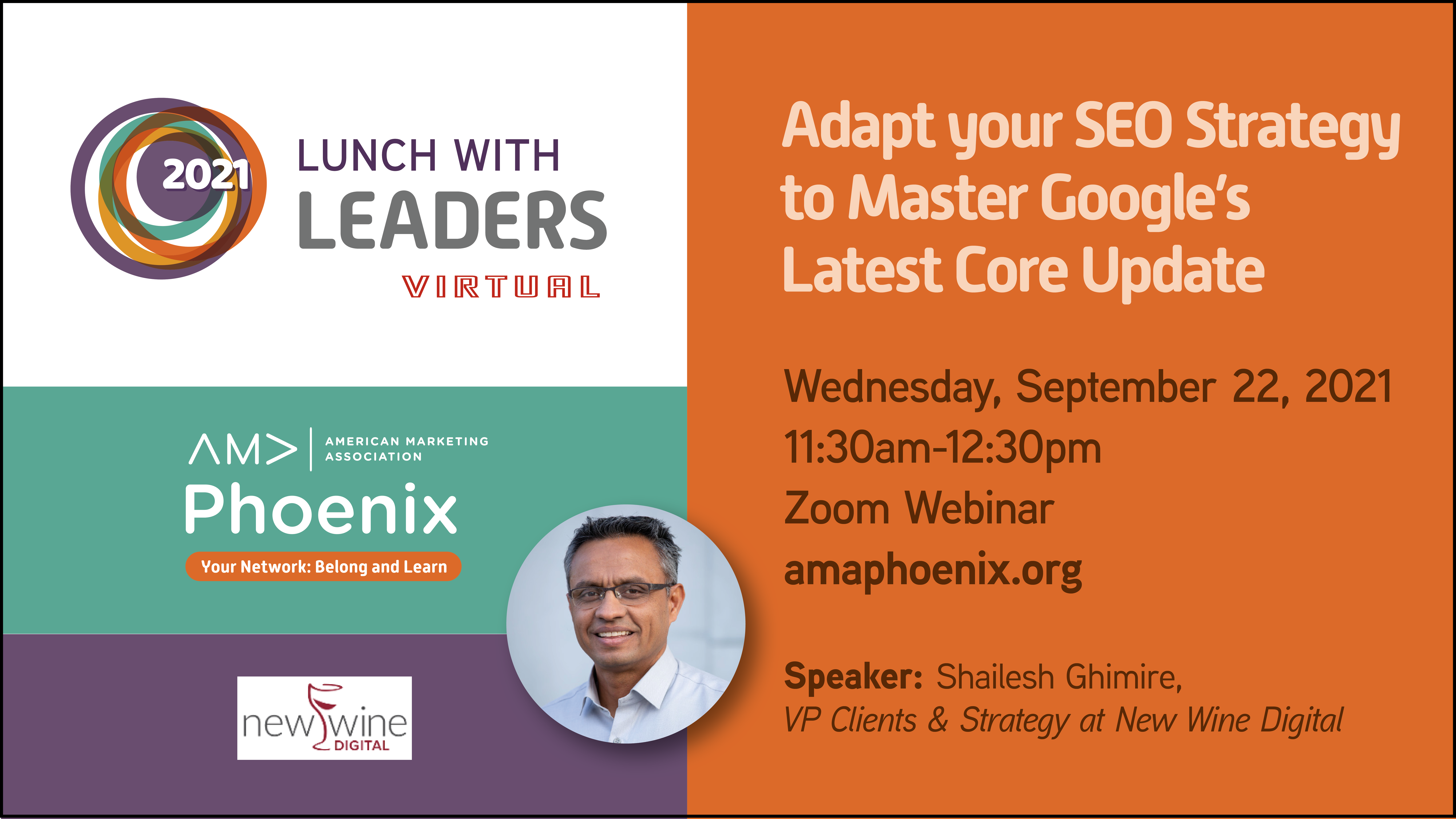 September 22, 2021
11:30am to 12:30pm
Between April and June of this year, Google rolled out core updates to their algorithm. Many website owners and managers saw significant changes to normal traffic patterns starting in July and began investigating. In this presentation Shailesh Ghimire, VP Clients & Strategy of New Wine Digital, will share insights gained from this review and what it means for the remainder of this year. Shailesh will describe how some of the discoveries his team made caused New Wine Digital to re-adjust the SEO strategy for their clients.
The attendees will walk away with the following takeaways::
Googles core update and what it means for your brand.
The major implications of the core update to your traffic.
How you can change/adjust your SEO strategy and continue to dominate the Google SERP.
This presentation is for marketing professionals, digital marketers, website owners and marketing analysts who are responsible for developing and maintaining a digital marketing strategy.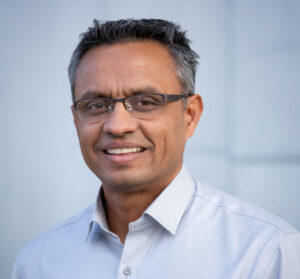 About the Speaker:
Shailesh Ghimire has spoken to a wide variety of audiences across many industries. Whether speaking to small gatherings of just a handful of people or presenting at a large industry event – his goal is to make digital marketing understandable and actionable. Shailesh communicates complex digital marketing concepts in a clear, succinct manner. Participants always leave knowing they can leverage their new knowledge to build a stronger business.
Shailesh approaches digital marketing strategically as part of the overall goals of a business. He offers practical insights from years of experience working with brands across a range of industries. Participants walk away with valuable information tips and tricks that can be implemented right away.
Company:
New Wine Digital is a full-service digital marketing and advertising agency based in Gilbert, AZ. Founded in 2012 the company provides website design, development and online marketing services including SEO/Content marketing and PPC management. The company focuses on creating beautiful, custom-designed websites for businesses seeking to set themselves apart from the competition. Once a website is launched it is our goal to become a strategic partner to local businesses and organizations in Arizona, providing a niche expertise in online marketing that launches our valued clients to their full online potential.
2021-9-22 11:30am
2021-9-22 12:30pm
America/Phoenix
Adapt your SEO Strategy to Master Google's Latest Core Update – Your Website Traffic Depends on It
In this presentation Shailesh Ghimire, VP Clients & Strategy of New Wine Digital, will share insights to adapt your SEO strategy to master Google's latest core update.
Virtual
save event to calendar