Chris Pace
President, 2022-23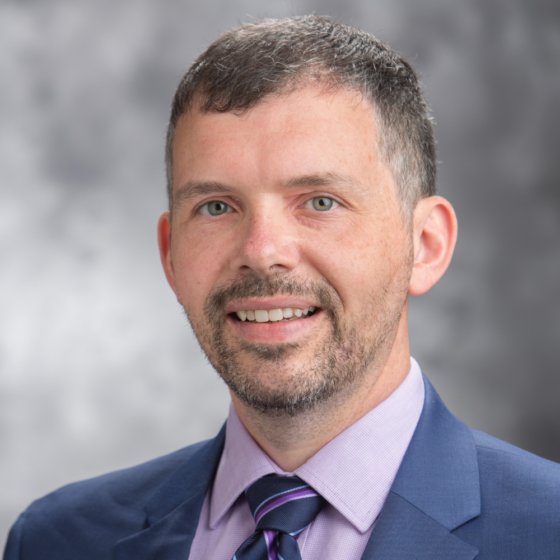 Arizona State University | MBA, Bachelor of Science in Management
Chris Pace is an experienced marketer with over 20 years devoted to the health care industry. He is currently the Chief Digital Marketing Officer at Banner Health, the largest hospital system and employer in the state of Arizona. His responsibilities include driving the content strategy, service line marketing strategy, and website development strategy. Since joining Banner Health in 2018, Chris' leadership has pushed Banner Health to expand its digital footprint through a comprehensive digital marketing stack. BannerHealth.com is now a top 10 most visited health care industry website.
Starting his healthcare career in consulting for strategic and facility engagements in the United States, Chris quickly moved to digital marketing. By 2014, he had become Dignity Health's Director of Digital and Strategic Marketing for the Arizona service area. During his time in this role, he delivered a 10-to-1 return on digital marketing dollars, helped grow brand recognition, and delivered innovative social campaigns that launched Dignity Health's Arizona market as a top 20 most followed system in the United States.
Chris has an MBA and a Bachelor of Science in Management from Arizona State University and currently lives in Gilbert, Arizona, with his wife Heather, their five children, and three dogs.
learn more about marketing from our experts
Trusting the Numbers: 5 Insights On Validating Market Research To help you ensure the integrity of your market research findings, we've gathered five expert insights from founders and Digital Marketing Managers. From the importance of triangulation to cross-check for data validation to the need to inspect respondent recruiting for accuracy, these industry leaders share their

Metrics that Matter: 10 Business Leaders' Perspectives on Brand Performance To help you understand the various strategies employed to measure and track the effectiveness of brand marketing efforts, we've gathered insights from ten industry professionals, including Strategists and Digital Reputation Experts. From utilizing a CRM for comprehensive metrics to conducting a digital channel audit, these

How to Empower Marketing Teams and Unleash Potential for Success To help you discover effective methods to motivate and empower your marketing team, we asked twelve industry leaders, including CEOs and Marketing Managers, to share their best practices. From communicating and collaborating for client goals to empowering teams through decision involvement, these insights offer a