Website Migration: What to Do Pre, During and Post to Retain Traffic and Revenue for Your New Website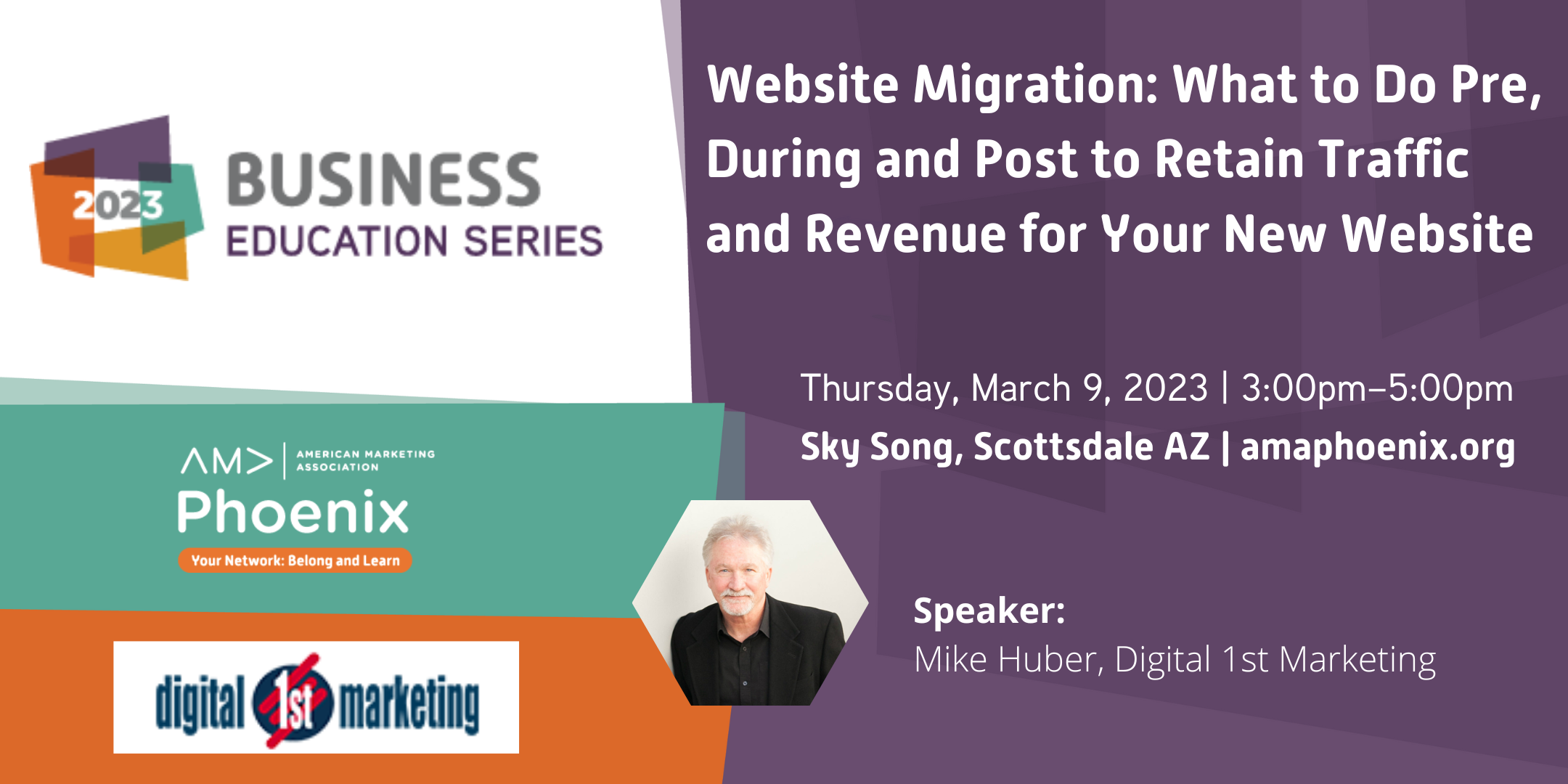 March 9, 2023
3:00 PM to 5:00 PM
Sky Song: 1475 N Scottsdale Rd, Room #201 (2nd Floor), Scottsdale, AZ 85257
Join us for the first AMA Phoenix in-person event of 2023.
Website Migration: Crossing the border to retain traffic and revenue – a checklist for what to do pre, during, and post-migration.
Migrating a website? Set your sites on our upcoming website migration discussion.
What you learn can help you rebrand, redesign, or merge your company website in a way that retains traffic and revenue. Join Mike Huber as he walks us through the process of a successful migration — and provides an essential task list .pdf for your reference. You'll leave with a much better understanding on what to do to mitigate the risks you take when reconstructing how search engines see your site.
Discover the reasons to migrate your current website (there are plenty)
Learn how to make your new site SEO-friendly
Take steps to prepare for your migration (you can't skip these)
Find out what to expect during migration day
Know what to monitor post-migration
This presentation is for you if you're in marketing or branding in a corporate or consulting role or a business owner or agency professional eager to learn the best strategies for a successful business growth lead generation website.
You will have a chance to win a copy of the book, The Customer Journey: How an Owned Audience Can Transform Your Business, which will be raffled off at the event!

About the Speaker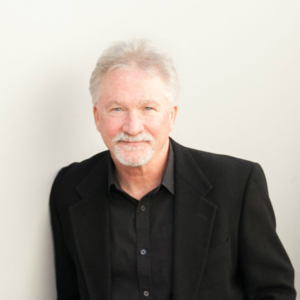 Mike has been working in the digital marketing space since the late 90s when he was on the start up team at AZCentral.com. Since then he's worked for a number of online companies and agencies and has recently started his own agency, Digital 1st Marketing.
He's been training, coaching and public speaking for more than 20 years covering all aspects of digital marketing. He's taught 1/2 day master classes as well as breakout sessions at many national conferences including: Content Marketing World, Digital Summit, High 5 Conference, Confluence as well as being a guest lecturer for MBA classes at San Diego State and Hult University. He's also created customized training for marketing departments for John Deere, Medtronic, IAD.org and many others. He is the co-author of The Customer Journey – How an Owned Audience Can Transform Your Business.
Company

True revenue growth is achieved by solving your customer's problems. What keeps them awake at night? What are their goals, pain points and struggles that take them to search the Internet?
It's important to identify their motivations both intrinsic and extrinsic. What makes them anxious and keeps them from taking action?
Mike Huber and Digital 1st Marketing believe that your potential customers want to buy…they want their problem(s) solved. The key is to reach them wherever they are in their journey and lead them step by step to your solution.
At Digital 1st Marketing they drive more qualified leads increasing revenue to organizations using proven digital marketing tactics.
2023-3-9 3:00 PM
2023-3-9 5:00 PM
America/Phoenix
Website Migration: What to Do Pre, During and Post to Retain Traffic and Revenue for Your New Website
Join us for the first AMA Phoenix in-person event of 2023. Website Migration: Crossing the border to retain traffic and revenue – a checklist for what to do pre, during, and post-migration. Migrating a website? Set your sites on our upcoming website migration discussion. What you learn can help you rebrand, redesign, or merge your
Sky Song: 1475 N Scottsdale Rd, Room #201 (2nd Floor), Scottsdale, AZ 85257
save event to calendar