Marketing Reloaded: The AI Challenge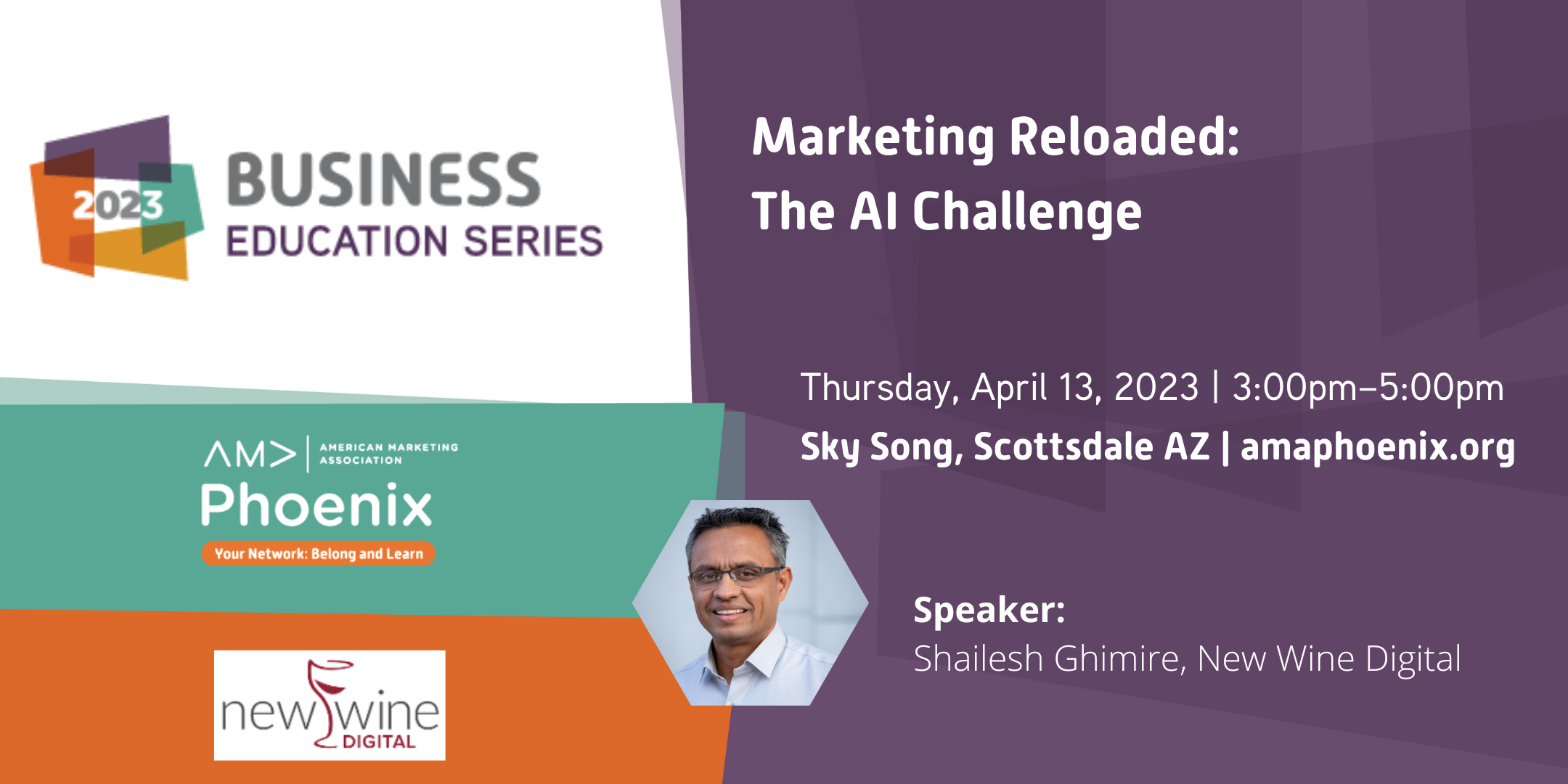 April 13, 2023
3:00 PM to 5:00 PM
Sky Song: 1475 N Scottsdale Rd, Room #301 (3rd Floor), Scottsdale, AZ 85257
Join us again at ASU SkySong for a presentation by Shailesh Ghimire.
Marketing Reloaded: The AI Challenge – fundamentals, tools, and best practices on leveraging AI in your marketing practice
Facebook and Google have already been using AI in their ad platforms. Whether it is responsive ads, keyword suggestion tools or the inner workings of their ranking algorithms – we've already been impacted by artificial intelligence (or machine learning). Now with ChatGPT, DALL.E 2 , Copy.AI and a whole host of AI services, digital marketing will experience a profound change. In this presentation Shailesh Ghimire will present the fundamentals of the impact of AI on Google/Facebook ads. He will also cover the ways in which marketers can use AI to deliver better performing campaigns, creative and messaging.
Shailesh Ghimire, VP Client Strategy at New Wine Digital will provide practical takeaways your can put into practice in your business:
Review how AI is already built into Facebook and Google Ad Platforms
Learn about the different AI tools available to marketers
How marketers can use AI tools to improve campaign performance
Learn about the implications for SEO when using AI tools and what that means for companies and ad agencies
This presentation is for you if you're in marketing and sales in a corporate or consulting role or a business owner or agency professional eager to learn about progressive technologies that increase efficiencies and productivity in marketing operations.

About the Speaker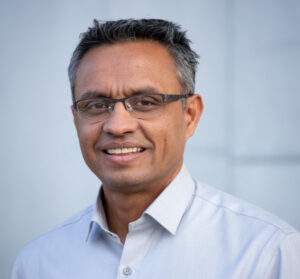 Shailesh Ghimire is a digital marketing veteran who brings digital marketing concepts to life and can explain complex digital tools in simple actionable language. With 20+ years in digital marketing Shailesh is experienced in a wide range of online marketing systems, platforms, methods and tools. He has worked on building successful digital marketing campaigns for brands across the country in a wide range of industries. His practical and insightful talks always include real world examples.
Shailesh has a B.A. In Physics and an M.B.A in Marketing from the University of Wisconsin – Madison. He is originally from Kathmandu, Nepal. He lives in South Jordan, Utah with his wife and four daughters. He hopes to one day write a book on understanding women from infancy to adulthood or do some standup comedy. He loves to hike, camp, travel, play pickup soccer with his kids and spend time with friends and family.
Company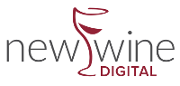 New Wine Digital is a full-service Digital Marketing and Advertising Agency. Established in 2012 as a web design and development company the company now offers a full suite of digital marketing services: Marketing Strategy Development, Content Marketing (SEO & Blogging), Social Media Strategy & Social Ads, Paid Search (PPC) and Email Marketing. New Wine's entire design, development and marketing program offering is based on achieving key strategic goals for its clients.
2023-4-13 3:00 PM
2023-4-13 5:00 PM
America/Phoenix
Marketing Reloaded: The AI Challenge
Join us again at ASU SkySong for a presentation by Shailesh Ghimire. Marketing Reloaded: The AI Challenge – fundamentals, tools, and best practices on leveraging AI in your marketing practice Facebook and Google have already been using AI in their ad platforms. Whether it is responsive ads, keyword suggestion tools or the inner workings of
Sky Song: 1475 N Scottsdale Rd, Room #301 (3rd Floor), Scottsdale, AZ 85257
save event to calendar
register
* All fields are required