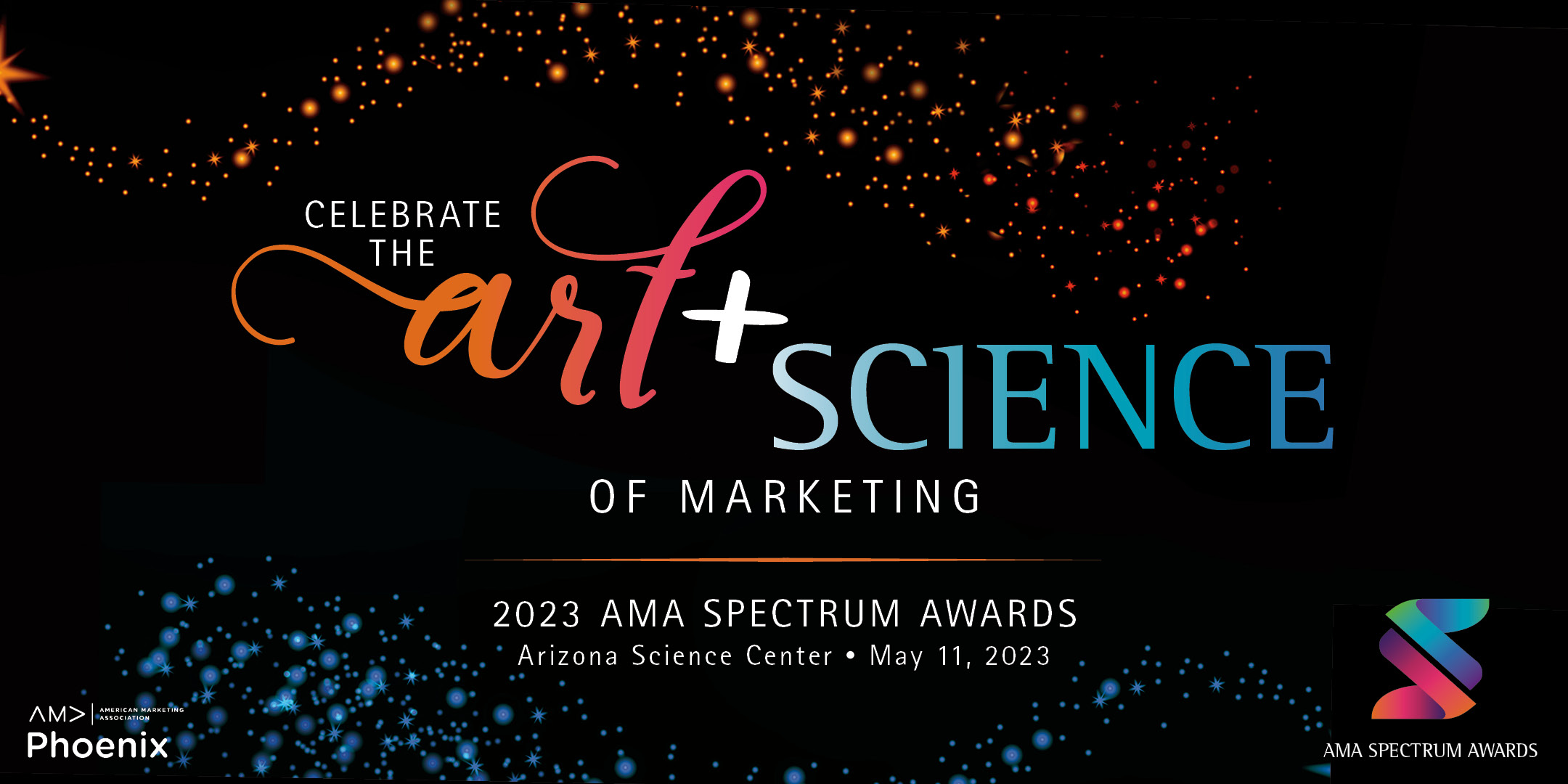 Key Dates
Early Bird Deadline (Entries and Tickets): February 14, 2023
Standard Price Entries Deadline: April 1, 2023
Standard Price Ticket Purchase Deadline: April 29, 2023
2023 Spectrum Awards: May 11, 2023, 5:00 P.M. – 9:00 P.M., Arizona Science Center

Honoring excellence since 2002, the AMA Spectrum Awards is the Valley's only award ceremony dedicated to recognizing the art and science of marketing.
Year after year, your marketing team creates brilliant campaigns that achieve meaningful results. Now is your opportunity to have your efforts recognized. Enter your work into this year's AMA Phoenix Spectrum Awards and join the best marketers in the Valley of the Sun as we celebrate our innovative community.
Before You Submit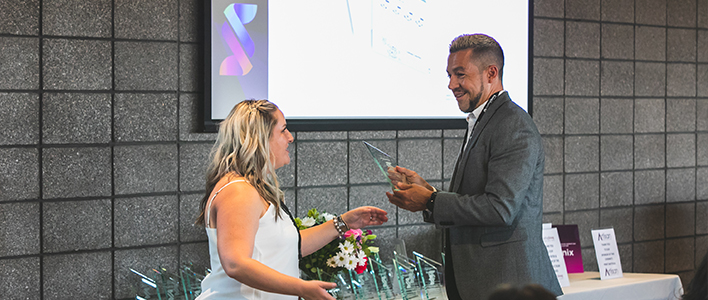 Join us for the "Pro Tips for Submitting an Outstanding Entry" Webinar
Past judges, Nina Segovia and Jos Anshell, will be with us for this informative webinar to offer submitters valuable tips on the best ways to present your campaigns for judging. A better, complete submission can translate to a higher judging score.
January 25th 11:30 A.M.-12:30 P.M.

Join us in celebrating the art + science of marketing at the 2023 AMA Phoenix Spectrum Awards and reception at the Arizona Science Center on May 11, 2023, from 5:00 P.M. – 9:00 P.M.
Mingle with the best and brightest marketers in the Valley
Explore how industry leaders are navigating the future landscape of marketing through the use of data, creativity and technology at our keynote panel
Commemorate the year's top marketing campaigns and honor 2023's award winners
Savor a delectable dinner and toast your success
New For 2023: Keynote Panel
Art + Science in Marketing: Navigating the Future Landscape
Join us for a panel discussion exploring how industry leaders have utilized data, creativity and technology to drive business growth in a rapidly changing marketing landscape. Our panel of marketing experts will share their insights and experiences on the art of creating customer value based on data while developing creative strategies for their product offerings. Featured panelists will be announced soon!

ENTRY FEES AND TICKETS
Purchase early and save!
Early Bird discounts apply to both AMA member and non-member entries and tickets purchased through February 14. Don't delay – get yours today.
Buy a bundle, save a bunch! Both AMA members and non-members receive a discount on entry and ticket bundles. The more, the merrier!
Entries
Single Entry
AMA Members: $109.99 $99.99 Early Bird Price
Non-members: $159.99 $139.99 Early Bird Price
Three Entry Bundles (5% Discount)
AMA Members: $309.99 $279.99 Early Bird Price
Non-members: $449.99 $399.99 Early Bird Price
Five Entry Bundles (10% Discount)
AMA Members: $499.99 $449.99 Early Bird Price
Non-members: $719.99 $629.99 Early Bird Price
Award Dinner and Ceremony Tickets
Single Entry
AMA Members: $109.99 $99.99 Early Bird Price
Non-members: $159.99 $139.99 Early Bird Price
Five Ticket Bundles (10% Discount)
AMA Members: $499.99 $449.99 Early Bird Price
Non-members: $719.99 $629.99 Early Bird Price