Stephanie Wagner
VP of Membership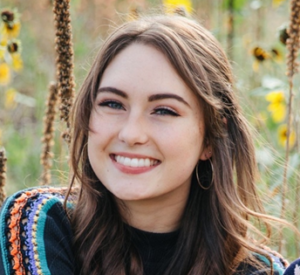 Branding, Brand Management

Content Creation
Creative Direction
Customer Service/Relations
Northern Arizona University – Bachelor's Degree in Strategic Leadership

Mesa Community College – Associate of Arts
Stephanie Wagner is currently the brand ambassador for evolation yoga, helping to create social media content, share their story, and expand their pool of influence to as many people as possible.
Stephanie has experience in the interior design industry, where she took on a large variety of roles directly under the owner of the company. Helping to design commercial spaces, putting together presentations with 3D renderings, purchasing all materials, installing the finished product, while also doing book-keeping and customer service work.
Stephanie has a long running role as a part-time photographer's assistant. Helping to make clients feel the most confident and comfortable as possible during their sessions.
She also is currently involved in two yoga teacher trainings, and is excited for her future teaching yoga to all who want to learn!
My favorite quote:

"You just have to determine to settle for nothing less than being fully alive, to show up, be who you are, and share your gifts."

—Gabrielle Roth
learn more about marketing from our experts
In order to generate a healthy and loyal customer base, it is imperative for small businesses to invest in marketing materials that speak to their audience. In today's environment, small business owners have a variety of options to choose from whether it be more traditional strategies like radio and billboard advertising or digital ones like

Search Engine Optimization, commonly referred to as SEO, is an excellent marketing strategy for businesses looking to increase their online conversions. Regardless of what industry you specialize in, chances are that your customers are searching for your services online! If you aren't showing up on the first page of Google, or even worse, your competitor

What marketing trends will dominate the next calendar year? We gathered insights from 12 marketing experts to hear what they think the biggest marketing trends of 2021 will be and why.