Sharon Rosa-Bohrer
Manager of Member Recruitment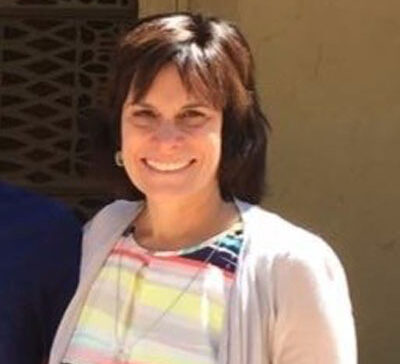 As a marketing professional, I have enjoyed working in all aspects of strategic ideation and tactical implementation. My experience centers on the heavily regulated pharmaceutical industry, and I delivered huge wins in my role as senior marketing manager at Knoll Pharmaceuticals.

My forte is working on cross-functional teams under tight deadlines in a fast-paced environment. I thrive in this setting and see it as the magic time, when everything comes together. Finding cohesion across departments and with outside vendors leads to even bigger results, I have found. Such collaboration requires finesse and creativity, two talents I have in abundance.
Moving forward, my goal is to incorporate my comprehensive talents in marketing, promotional and content development, and messaging to provide value to a company. I am tenacious and forward thinking, and I approach each challenge with unfettered determination to find the best solution. And if we can increase revenue and secure new customers along the way, so much the better.
When not hard at work, I am an avid reader and especially enjoy historical fiction. I appreciate time with my family, a great workout, relaxing on the beach, hiking, dancing with friends, and seeing the latest movies. My most daring adventure to date has been skydiving in New Zealand.
I look forward to connecting with you here. You can also reach me directly at
learn more about marketing from our experts
A data storage strategy is anything but "one-size-fits-all." There are many variables to consider when understanding your data needs, from privacy and security requirements to even pricing in some instances. What should you consider when creating a data storage strategy? We asked eight media production business owners, techies and data storage professionals for their expert

Small businesses often struggle to compete with big names when it comes to marketing. They have smaller budgets, fewer resources and a limited amount of connections. However, there are some simple yet effective ways for small businesses to market locally in Arizona without consuming a big budget. Eight thought leaders share their tips and give

Everyone has a unique path that led them to their current career. Whether it be strategic or unplanned, there's always a story to be told. We asked 15 marketing professionals, "What is your story of how you got started in marketing?" Their responses may surprise you. A Start at a Startup I got started