Rocco Cardinale
VP of Collegiate Relations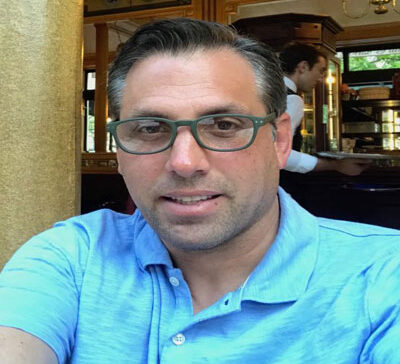 Marketing

Food/CPG
Innovation
A native of Monterey, California Rocco Cardinale has experience across every aspect of the food industry. From his work with startups and medium-size companies to multi-national organizations, he possesses a deep knowledge of food manufacturing, marketing and distribution.
My favorite quote:  "I'm comfortable with being uncomfortable." – Chef Marcus Sameulsson"
With Franklin Foods, the North American subsidiary of the Germany based Hochland Group, Rocco leads the company's U.S.

marketing and branding efforts and serves as the corporate lead for Franklin Foods West, a state-of-the-art dairy product manufacturing facility based in Casa Grande, AZ. A dedicated industry advisor,
Rocco is the VP of Collegiate Relations for the American Marketing Association, a Board Member for the State of Arizona Food and Agriculture Policy Advisory Committee, and has served as featured speaker and mentor at the Food Business School located at the Culinary Institute of America in Napa, California.
learn more about marketing from our experts
We hope you are safe and healthy during this time. The immediate future is still uncertain, but marketing professionals need to anticipate how the marketplace will function as well as the skills we need to be successful in the post-pandemic era. Our team has identified this latest roundup of resources we think will help you.

To say the marketing industry moves quickly would be an understatement. With new marketing tools and tactics constantly appearing, staying on top of recent changes can be challenging. How do you keep up to speed with changes in the industry? Our suggestion: learn from business leaders who work to continually improve their own marketing strategies.

As a marketing student, you have a wide array of career choices open to you post-grad. But it's difficult to chase a career when you don't have a clear idea of what roles are available. Fortunately, you can look to successful marketing professionals for inspiration and guidance on career choices.  Below, 11 local professionals describe