Pinky Guerrero
Director of Career Development, Collegiate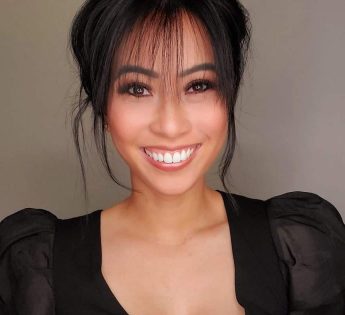 Arizona State University, Master of Science in Digital Audience Strategy (in process).

Grand Canyon University, Bachelor of Science in Marketing

.
Pinky Guerrero
is the Director of Career Development, Collegiate for the Phoenix AMA.
Pinky Guerrero has an eclectic background in entertainment and marketing, from: Pageantry, to TV commercials, print work such as Levi's, and starring a long side celebrities such as Topher Grace and Anna Farris. Some of her biggest feats include her first job as a performer at the Walt Disney Company, figure skating and cheering for the NHL Arizona Coyotes and formerly known as "Pinky G," as an on-air radio personality! Her work has been featured on Buzz Feed, Yahoo!, Allwomenstalk.com and Thought Catalog.
It was through writing and radio that Pinky utilized her talents and digital platforms by promoting new uprising artists and influential people and organizations. Thus, sparked her love for all things marketing! She decided to pursue her passions, earning her Bachelors of Science in Marketing through Grand Canyon University and currently finishing her Masters of Science in Digital Audience Strategy through Arizona State University. She has her own marketing agency called "Mark-It-Pink" and a non-profit, "#GuerreroPartyof5".
learn more about marketing from our experts
If a picture is worth a thousand words, then a logo has the potential to tell the entire story behind a small business. To tell these stories, we asked small businesses to share their business logo and the story (or meaning) behind it. Here are a few small business logos and the stories behind them.

How should a business set its marketing budget for 2021?  With so many unknowns carrying over from 2020 – vaccines, new leadership, new virus strains – how can marketing professionals and business owners establish a plan with a defined marketing spend? We asked marketing professionals and business leaders for the steps they are taking to

Marketing goals.  CEOs love them. Marketing managers are held accountable to them. Teams are often driven or detracted by them. Which begs the question, how can a marketer set a good goal? To answer this question we asked marketing professionals and business leaders how to set good marketing goals. What tips did they have to