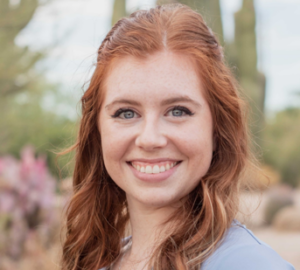 Customer Service
Leadership
Behavioral Health
Applied Behavioral Analysis
University of Arizona – B.A. Psychology

Nicole Callahan is a Program Specialist at Embark Behavioral Health in Tempe, Arizona. With a deep-rooted passion to serve others, Nicole pursued an education in Psychology to better understand human connection. She is actively increasing her familiarity of marketing and is both honored and eager to be a member of the AMA Phoenix Board.
My favorite quote:  "The best way to find yourself is to lose yourself in the service of others."

~ Mahatma Gandhi
learn more about marketing from our experts
In order to generate a healthy and loyal customer base, it is imperative for small businesses to invest in marketing materials that speak to their audience. In today's environment, small business owners have a variety of options to choose from whether it be more traditional strategies like radio and billboard advertising or digital ones like

Search Engine Optimization, commonly referred to as SEO, is an excellent marketing strategy for businesses looking to increase their online conversions. Regardless of what industry you specialize in, chances are that your customers are searching for your services online! If you aren't showing up on the first page of Google, or even worse, your competitor

What marketing trends will dominate the next calendar year? We gathered insights from 12 marketing experts to hear what they think the biggest marketing trends of 2021 will be and why.