Nancy Duckett
VP of Communications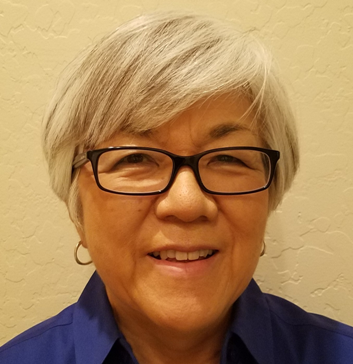 Marketing and Communications Training

Process Improvement
Public Speaking
M.A. in Management and Marketing, Sonoma State University
B.A., Sonoma State University
Keeping fresh on new trends in marketing is what excites this marketer.  After over 25 years in corporate marketing, Nancy Duckett is giving back to the community, volunteering her time, knowledge and skills, while creating value for the non-profit organizations she serves.
As a marketer who believes in lifelong learning, she nourishes her creativity with art projects and focuses on improving processes for communicating and delivering value for customers and the audience for the services of non-profit organizations.  She has developed and facilitated Marketing and Communication (curriculum) sessions for club officers at Toastmasters District 3 Training and Leadership Institute.
As a native San Franciscan, coming to Arizona by way of Colorado Springs, Denver, Vancouver, WA and Tucson, Nancy appreciates the 300 blue sky days in Phoenix.
Nancy has an B.A. and M.A. in Management and Marketing from Sonoma State University, a California State University in Rohnert Park, CA.
Favorite quote: "The clearer we are about what we want and what may be our passion, the easier it is to chart our course."   Georgia O'Keeffe
learn more about marketing from our experts
There's a reason more than 98% of Fortune 500 companies use application tracking systems (ATS) to filter out less qualified candidates before any pre-interview screening even starts. Virtually every time you apply for a job online your application goes through an ATS. And it does more than just track applications. The system scans the content

What is one secure app that enables personal and business communication to take place? To help professionals securely communicate personal and business matters via applications, we asked business consultants and data protection enthusiasts this question for their best recommendations. From sending faxes via app to gathering with Google meet, there are several secure applications that

While job candidates and new hires ghosting employers has been a trend for years, another disturbing hiring trend is coming into sharper focus again. That's because more candidates are expressing their frustration about recruiters and their companies going radio silent at all stages of the hiring process—even after multiple interviews—just disappearing altogether without any communication.