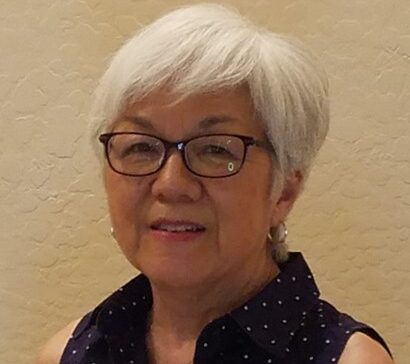 Marketing and Communications Training

Process Improvement
Public Speaking
M.A. in Management and Marketing, Sonoma State University
B.A., Sonoma State University
The art of melding her experience with current trends in marketing is what excites this marketer. After 30 years in corporate marketing, Nancy is giving back to the community, volunteering her time, knowledge and skills, creating value for the non-profit organizations she serves.
As a marketer who believes in lifelong learning, she nourishes her creativity with art projects while focusing on improving processes for communicating and delivering value for customers and the audience for the services of non-profit organizations.
Nancy is in a unique position as Secretary on the Board's Executive Committee, to work with the Board and help with communication processes that produce successful outcomes. She has developed and facilitated Marketing and Communication (curriculum) sessions for club officers at Toastmasters District 3 for their Training and Leadership Institute. She will be presenting an Advanced Module on the topic of connecting for success through active listening in the Fall.
As a native San Franciscan, coming to Arizona by way of Colorado Springs, Denver, Vancouver (WA not BC) and Tucson, Nancy appreciates the energy she gains from 300 blue sky days in Phoenix.
Nancy has an B.A. and M.A. in Management and Marketing from Sonoma State University, a California State University in Rohnert Park, CA.
Favorite quote: "The clearer we are about what we want and what may be our passion, the easier it is to chart our course."   Georgia O'Keeffe
learn more about marketing from our experts
Trusting the Numbers: 5 Insights On Validating Market Research To help you ensure the integrity of your market research findings, we've gathered five expert insights from founders and Digital Marketing Managers. From the importance of triangulation to cross-check for data validation to the need to inspect respondent recruiting for accuracy, these industry leaders share their

Metrics that Matter: 10 Business Leaders' Perspectives on Brand Performance To help you understand the various strategies employed to measure and track the effectiveness of brand marketing efforts, we've gathered insights from ten industry professionals, including Strategists and Digital Reputation Experts. From utilizing a CRM for comprehensive metrics to conducting a digital channel audit, these

How to Empower Marketing Teams and Unleash Potential for Success To help you discover effective methods to motivate and empower your marketing team, we asked twelve industry leaders, including CEOs and Marketing Managers, to share their best practices. From communicating and collaborating for client goals to empowering teams through decision involvement, these insights offer a