Karen Culver
VP of Marketing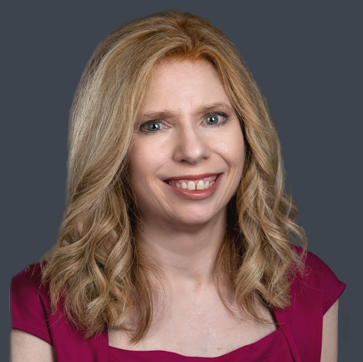 Marketing Strategy

Data Analysis
Integrated Campaigns
Problem Solving
Customer Experience
Master of International Management, Thunderbird School of Global Management
B.A., Arizona State University
Karen Culver is a marketing strategist with a passion for planning and implementing data-driven initiatives.  She started her career at Moses Anshell Advertising, collaborating with clients in tourism, hospitality and healthcare, and moved on to marketing leadership roles at Motorola, Qwest Communications and Troxell.  As the principal and marketing director of Breakthrough Marketing, she has provided expertise to build brands and improve marketing results, working with businesses and non-profit organizations.
Karen has been a member of the board and president of the Thunderbird Alumni Association, Phoenix Chapter.  She has been active in AMA Phoenix since she started her career.  As VP of Marketing for AMA Phoenix, Karen develops strategies to increase the number of marketing professionals engaged in our educational and networking events.
My favorite quote:
"Marketing strategy will impact every piece of your business and it should be tied to every piece of your business." 
-Brandon Andersen
learn more about marketing from our experts
There's a reason more than 98% of Fortune 500 companies use application tracking systems (ATS) to filter out less qualified candidates before any pre-interview screening even starts. Virtually every time you apply for a job online your application goes through an ATS. And it does more than just track applications. The system scans the content

What is one secure app that enables personal and business communication to take place? To help professionals securely communicate personal and business matters via applications, we asked business consultants and data protection enthusiasts this question for their best recommendations. From sending faxes via app to gathering with Google meet, there are several secure applications that

While job candidates and new hires ghosting employers has been a trend for years, another disturbing hiring trend is coming into sharper focus again. That's because more candidates are expressing their frustration about recruiters and their companies going radio silent at all stages of the hiring process—even after multiple interviews—just disappearing altogether without any communication.