Britni Gallelo
VP of Membership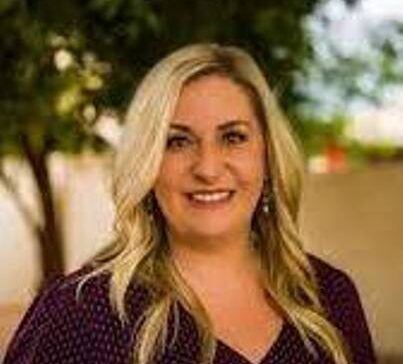 B.S., Arizona State University
Britni Gallelo is an Arizona native and attended Arizona State University, graduating with a Bachelor of Science degree in Marketing. She started her career working for the Phoenix Suns in various Sales/Marketing associate roles. and then held senior leadership positions at several agencies in Phoenix, including her current role of VP, Media for Pinnacle Advertising.
She has a wide range of client experience and has had the pleasure of working with Fortune 100 & 500 brands such as Darden Restaurants, Aetna, Kroger, Pro-Flowers, Honda, Acura, and Persil ProClean. Britni's involvement with these accounts included everything from overall account management to brand planning, go-to-market strategy, and digital/traditional media planning and buying.
When she's not soaking up all the knowledge she can about the ever-changing digital world, you'll find her hiking, traveling, or wine tasting (Arizona wine is her fave, Dos Cabezas specifically).
learn more about marketing from our experts
17 Development Opportunities to Offer Your Marketing Team To ensure your marketing team stays ahead of the curve, we've gathered insights from top professionals, including Vice Presidents of Marketing, Founders, and CEOs. From attending marketing workshops to accessing conferences and certifications, discover 17 essential development opportunities these experts believe businesses should offer their marketing teams.

How to Craft a Video Marketing Strategy To help you create an effective video marketing strategy, we've gathered insights from 13 marketing professionals, including content writers, CEOs, and founders. From utilizing market research to staying current and providing value, these experts share their top steps to ensure your video marketing efforts are successful. Utilize Market

How to Know if a Marketing Conference is Worth Attending From looking into the bare ROI to researching how good the speakers are, here are 10 answers to the question, "How do you know if a marketing conference is worth attending?" Evaluate Your Potential ROI Check out the conference's lineup and attendee profile. Marketing conferences